New Hampshire has 2 national park units within it's state. There are unfortunately no major national parks in New Hampshire, but it does have 1 National Historical site and also has 1 National Trail that traverses the state.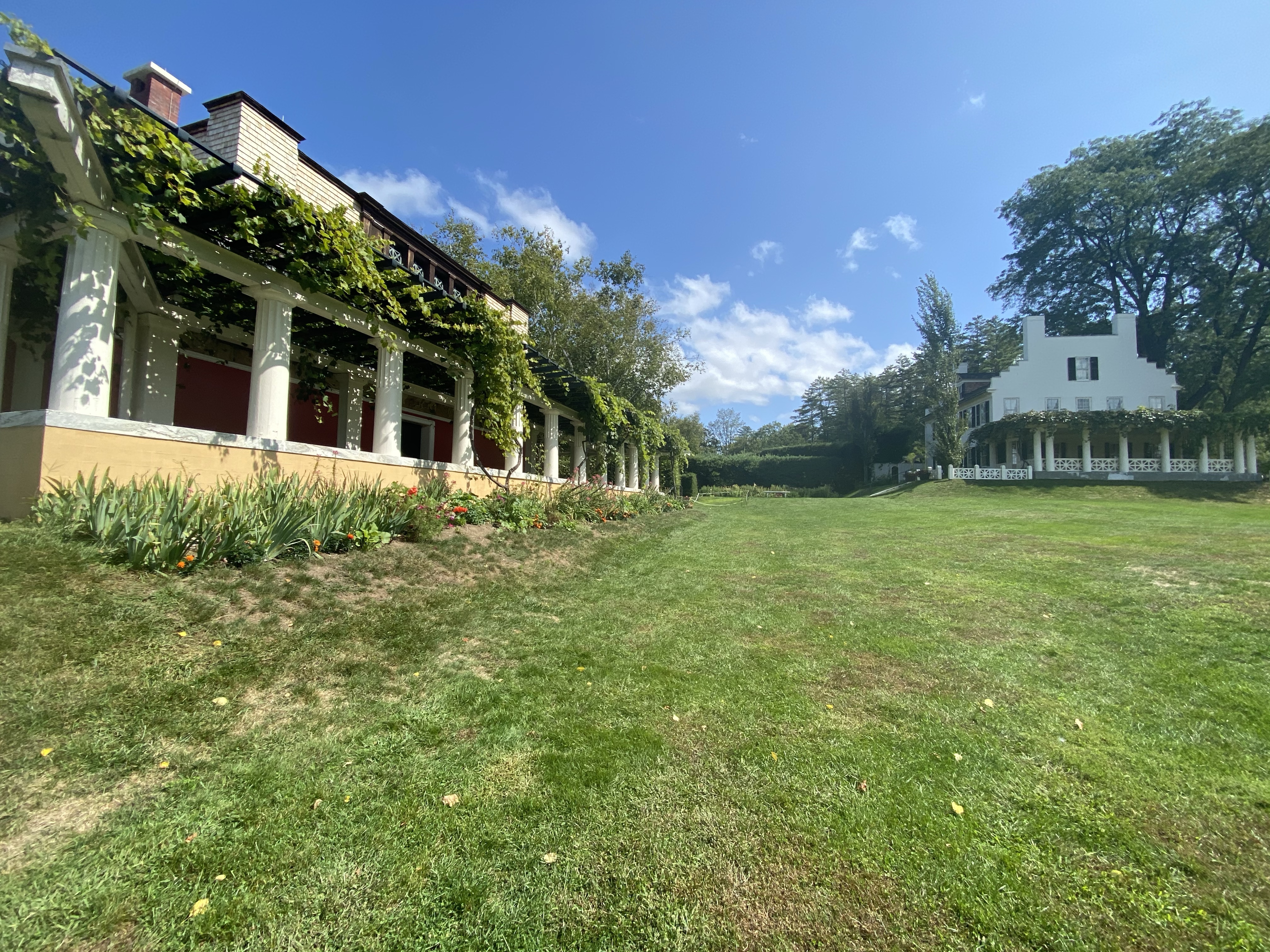 National Historical Parks
New Hampshire contains one National Historical Site within its borders. The museum and park are worth a visit if you are passing through the state.
Saint-Gaudens National Historical Park
Established in 1964, Saint-Gaudens National Historical Park preserves the home, gardens, and studios of one of famous American sculptor Augustus Saint-Gaudens. The sculptor lived here for years on and off and remained his home until he passed in 1907. The site ran as a memorial from the early 1920's until it was transferred to the National Park site and several of his sculptors can be viewed along the gardens and buildings on the site.
National Trails
National Trails are trails that often span across states for various geological or historical nature. Two of these trails traverse the state of Montana. These are national park units (with cancellation stamps) but are diverse and connect across various parks and sites that there is not just one spot to visit. You can visit (and get cancelation stamps) at various sites along these trails.
Appalachian National Scenic Trail
One of the most famous trails in the US and possibly the world, the AT as it is affectionally called spans nearly 2,200 miles from Maine to Georgia along the Appalachian Mountain Range. Conceived in 1921 and completed in 1937 the trail is managed by the NPS and maintained by over 30 trail clubs along it's span. Hundreds of thru-hikers and thousands more shorter hikes touch the trail each year. The trail follows along the ridgeline of the White Mountains in New Hampshire.
Check out Nearby States National Park Sites
Vermont | Maine | Massachusetts