Tokyo may be one of the most expensive cities in the world but traveling there doesn't always have to be. There are LOTS of ways to save money from finding cheap places to eat or interesting accommodations.  And there are also a lot of really fun and interesting things to do for free in Tokyo. Here's a list of many of the things you can do that are both free and worthwhile to check out while in this incredible city.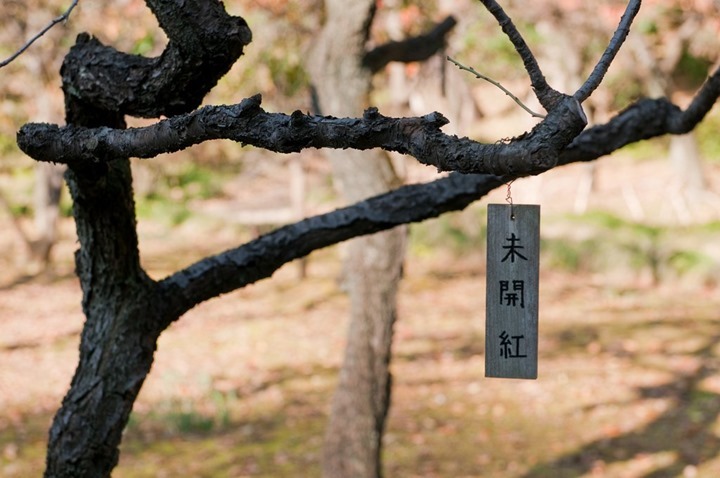 * * * * *
This is probably my most recommended attraction for new tourists to Tokyo to visit. You get a gorgeous view of the city from the 45th floor of this building and the observation deck is free. Now 45th floor may not sound high but surprisingly Tokyo is not a very vertical city compared to many other similarly sized cities (such as in Manhattan). There are other places to get views of the city as well from the Tokyo Tower to the Roppongi Hills Observation Deck and the Tokyo Sky Tree however none of those are free.  Getting here is rather easy. It's in the skyscraper district in Shinjuku. There are signs within the Shinjuku Train station for getting there underground (easier).
2. Yoyogi Park
One of my favorite parks in Tokyo and a great place to spend an afternoon. You'll see lots of Tokyo out and about either doing activities or having picnics in this large park. Be sure to keep an eye out for all the creative folks, specifically all the various group dancers. You'll see a lot of "flash mob" style dances and even people often dressed up as characters while doing so. They used to have a lot of live music but there were points when the city was trying to drive them out of the park sadly. This is probably more local Tokyo than a lot of other attractions you might see around.
3. Harajuku (Fashion and Cosplay)
Going to Harajuku is a fun excursion for sure. You can wander through the shops looking at the latest fashion or some bizarre trends. Also the second hand stores are a bizarre look in trying to understand why someone's old college t-shirt fetches high prices. At the end of Harajuku near the bridge by the Meiji shrine folks gather (primarily on Sundays) to sport some of the latest cosplay costumes. They are a bit exhibitionist and look for the tourists so don't be shy taking photographs.

4. Hachiko Crossing Shibuya
Known famously as the world's Busiest Intersection this crossing (named for a dog) is one of the highlights most people want to see in Tokyo. The crossing is named for a dog Hachiko who used to wait for his owner every day after work and continued to wait even after his owner passed away. The statue makes a great meeting point for people as you will always see folks hanging out here. The highlight though is trying to make your way across the intersection when the lights change. Taking photographs is a plus or just enjoying being part of the crowd.
5. Sensoji Temple
This place is huge and one of the most popular tourist sites in Tokyo. Starting at the Kaminarimon Gate (Thunder Gate) you make your way through the market and on to the temple at the end.  The temple is famous for a statue of Kannon that was found in the nearby Sumida River. The statue is supposedly still enshrined in the temple however tourists have no access to actually see it.  Actually wandering around Asakusa is one of my favorite activities in the city as it has so many traditional temples and stores.
6. Palace and Gardens
The gardens of the Palace are one of my favorite spots to spend some in Tokyo. The East Gardens are one of the only spots on the Imperial Grounds that are open to Tourists and certainly worth wandering and exploring. The Moat as well has some beautiful places to walk through if you have the time. It is also very beautiful during the Cherry Blossom Viewing time (Hanami). The Palace does offer tours of other parts of the grounds throughout the year and the inner grounds twice a year (January 2nd and December 23rd). To book a tour be sure to register using the official website.
7. Watch Sumo Practice / Sumo Museum
Going to the Sumo Tournaments are among the highlights of my time in Tokyo. But if you are not there at the right time there is still plenty of Sumo action to be had. Some of the stables allow for viewing of practices (although often from a distance to not disturb the training) and there is also even an interesting Sumo Museum that is worth checking out. Going to Ryogoku is definitely a worthwhile excursion. You can lunch on Chanko Nabe (food of Sumo Wrestlers) or also while not free the Edo Tokyo museum is worth a stop as well.

8. Beautiful views from Odaiba
Getting here requires some cost of course as you need to take the train out to the island but exploring the various parts are certainly free. You can get some incredible views of the Tokyo Tower and the Rainbow bridge from here as well. One of the more interesting oddities is the large statue of liberty located out here. Yes in Tokyo you see to find "replicas" of various famous monuments. If you have time checking out the Toyota Mega Web where you can drive some of the latest Toyota cars around a test track. This is not free but it is rather low priced. You will also need a international drivers license.
9. Geek out in Akihabra
From Anime to Figurines to Video Games and Fantasy Cafes there are a lot of ways to spend money in Akihabra. But actually just going and exploring is way more fun anyway. From what I'm told about 10% of domestic electronics flows through the shops here in Akihabra which makes sense if you are trying to understand how they all stay in business. One of my favorite things is to watch the video game players, particularly the skill games (dancing, guitar, etc.) who have honed their skills to perfection. Checking out the latest toys too is an interesting look into Japanese culture and for those collectors you might be able to find something unique to bring home. Get lost in the alleyways too as there are shops and finds in all directions.
10. Advertising Museum
A rather interesting (and free) museum in the city is the Advertising Museum Tokyo (ADMT). You can explore a lot of the history of Japan and Tokyo as it explores advertising through the ages from woodblock printing to more recent advertising techniques. I particularly love the old advertising from the Edo period of Tokyo one of the fascinating looks back at history. Founded in 2002 the museum is rather new compared to a lot of other museums but certainly has an extensive and interesting collection.
11. Meiji Shrine
One of the most important shrines in the country, the Meiji Shrine inters the remains of the spirit of the Meiji Dynasty. Rebuilt after the Meiji Restoration (when the emperor was returned to power after the age of Shoguns) the shrine is of important historical and mythological significance to the country. The overall shrine area is a huge complex and worth a visit. For those who may want there is a pay area too where you can visit some of the gardens. However most of the area is free.
12. Food Halls
Now this isn't free if you decide to eat your way through (which is more fun) but it is still interesting to wander the various food halls around Tokyo. In Ginza each of the large department stores has a food hall on the ground floor of their buildings. There are also a few food halls in various other places such as the "Tokyu Food Show" located in the basement of the Shibuya Train Station (one of my favorites). You can certainly spend some time here looking at all the interesting food and especially the incredible deserts! Now if you don't spend money I'd be impressed!
13. Hike Mount Takao
Sometimes you need to get out of the Urban jungle and into the real one. Or at the very least the closest to that you can get around Tokyo. Some people probably are surprised to realize that Japan has a lot of Nature and quite a lot of mountainous areas. Mount Takao is probably the easiest to reach nature outside of the city and one that you'll find a lot of people heading to for escape from the city. Worth the trip if you have some extra time in Tokyo and are looking to get some nature and lovely views.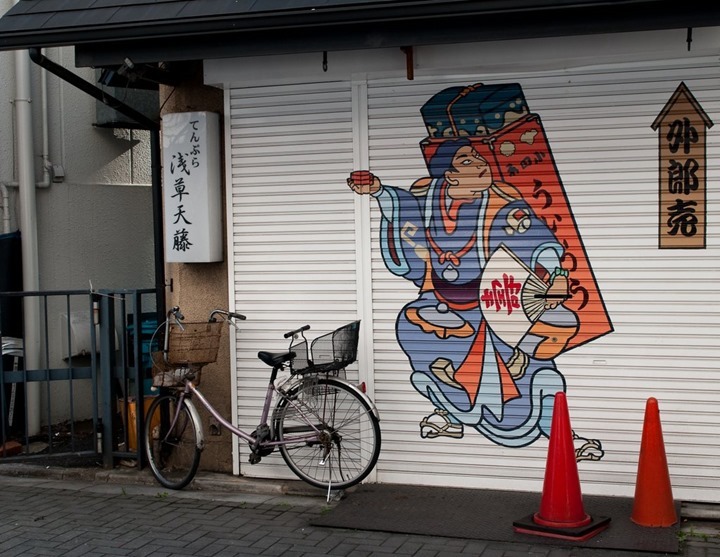 14. Relax in Ueno Park
One of my favorite parks in Tokyo and one of the largest as well. The beautiful UENO Park is full of people and various attractions. You can wander around the lake or take in cherry blossoms in the proper season. Be sure to keep an eye out for the "eternal flame" that has been burning with flames from Hiroshima and Nagasaki following the Atomic Blasts. If you have time and a few Yen you can check out the interesting Toshogu Shrine or the fascinating Japan National Museum.  Easy to access the park via the Ueno Stop on the Ginza, Hibiya or JR Lines.
15. Explore a festival
Festivals are one of my favorite things in Tokyo and definitely worth trying to see if there is something in Town that you can check out. There are three incredible Shinto Festivals every year that are worth seeing if you find yourself in the city. One of my favorites the Sanja Matsuri attracts hundreds of thousands of viewers as large portable shrines are carried around. I also really enjoyed the Asakusa Samba Festival that is held every year and an interesting look at the connections between Brazil and Japan!
16. Explore the Sony Building
Get the chance to look into the future at the Sony Building in Ginza. It is a free showroom for the various technologies and products that are out from or that will be coming out from Sony in the future. I really love to check out the new robots when they have them out on display. The TVs are pretty cool too especially the really expensive ones that may be out in the future. Overall it's a fun place to spend an hour or two. I wish more of the technology companies did more showcases like this!
17. Japan Sword Store
This place is probably one of my favorite little finds in the city. I had a coworker show me this place and everyone I've brought has loved it. This little Japan Sword Store in Toranomon is as much as store as it is a museum. There are quite a few ancient swords both on display as well as for sale. They also make some incredible replicas that make great souvenirs (although not cheap).

18. Tsukiji Fish Market
Be sure to get here early if you decide to go as the Tuna Auction and much of the "Action" finishes really early in the morning. The largest fish market in Japan and probably the largest in the world, this sees a plethora of various sea creatures pass through to restaurants and homes in the city. There were a lot of things that I didn't even recognize! The tuna auction is probably the highlight of the trip and sadly these days they've limited tourist access to parts of the auction. And even if they funnel you into a small area it is still worth the time and effort to get here to see it.
To make the most of your time here you might have to get here really early in the morning. Either by walking or taking a taxi (depending on where in the city you are). Tsukiji is a relatively easy walk from Ginza (which is normally where I walked to there from).
19. Japanese Mint Museum
I can't even explain how ended up finding this place. But on a random trip through Ikebukuro we ended up stumbling onto this little gem of a place. I think they thought we were there for work given how few people actually come here (at least foreigners). It was actually a interesting little museum about the Japanese Mint and the various coins and other medals and such they mint. The tour guides only spoke Japanese but they were super nice and really helpful which made this place actually quite a bit of fun to see. They have a nice little gift shop as well for various coins and other objects minted here.
20. Japanese Parasitological Museum
This is one of those little odd places that you either love or tolerate. It was a nice little find in Meguro and definitely an interesting stop for an hour or so. Now this is probably only good for those people like me who've been through Tokyo a lot and are looking for the novelty that such a place offers. Of note is that all of the displays are only in Japanese so you might not actually understand what they are saying. But to me that was a lot of the fun as my friend and I seemed to make up our own descriptions of the various exhibits. They also have a gift shop with various shirts and key chains (you can get a parasite in a keychain….makes great gifts?) and you might have to call the person to actually buy anything. They probably don't get a lot of shoppers generally.
21. Find Godzilla in Hibiya
You know this is probably a bit of a silly find. We had heard that Godzilla was wandering the streets of Hibiya and we needed to find him. In turns out the statue is a bit small but it is still fun to find and photograph it. As far as I know it is the most famous Godzilla statue in Tokyo. And what would a trip to Tokyo be without Godzilla.  Oh No! Run!
22. Visit Yanaka
One of the least touristed areas of the city but one of my favorites is the old district of Yanaka. The area is full of beautiful old wooden houses and temples. Also the very large and beautiful Yanaka cemetery is worth a stroll especially during the Cherry Blossom season. Be sure to check out the famous temple of the 47 Ronin. Ronin are Samurais without a master. This is one of the most famous stories in Japan (there's been several movies, books, stories using this legend). These Ronin went on a quest to avenge the murder of their master and then afterwards committed ritual suicide. The temple itself is rather small and non-descript so you might have to ask to make sure you are in the right Temple actually.
23. New Otani Gardens
One of my favorite gardens in the city, the gardens itself actually predate the hotel itself. We used to stay here at the New Otani Hotel regularly when we were in Japan (back when they were associated with Marriott) and its still one of my favorite hotels and places in the city. The Gardens are incredible and happily they are open to the public and not just the few that are guests here. If you can afford it the hotel is a great place to stay too and very centrally located.
Location: Akasaka-Mitsuke Metro Station

24. Hanami (Cherry Blossom Viewing)
Hanami is probably the most popular and fun time to be in the city. And it is definitely one of the best free things to do while in Tokyo (if you happen to be here at the right time). My favorite places to view this include Chidorigafuchi Moat, Ueno Park, Yanaka Cemetery, and along the Sumida River). You will have no shortage of places to see this and spending it hanging out with new and old friends under the blossoms is one of the highlights of any stay in Tokyo.
25. Wander the Ameya-yokocho Market
One of my favorite markets is the one located outside of the Ueno Metro Station in Ueno. The Market itself is huge and actually it is more frequented by locals than tourists. Here you can buy nearly anything you want from food to small plastic shoes. You may even find some oddity food things such as pickled animal parts. If you need anything non-touristy here is a great place to go and wander. Sure you can go here for shopping but even just perusing the various wares is worth the trip.
* * * * *
Have you been to Japan? Do you have any others to add or suggestions for changes? Please send me a message and would love to hear about your experiences.