I have always been fascinated by Brutalist Architecture.
I don't know what it is. Maybe the combination of form, function, and ideology that created something both ugly and beautiful.
What is Brutalist Architecture?
I know when I mention the term "brutalist architecture" it makes a lot of people wince at the idea. Like, what is that?
The term brutalist architecture was coined by the Swedish Architect Hans Aplund in 1949. Brutalism both the term and the architecture style came to gain popularity in the 50s and seemed to peak in the 60s and 70s.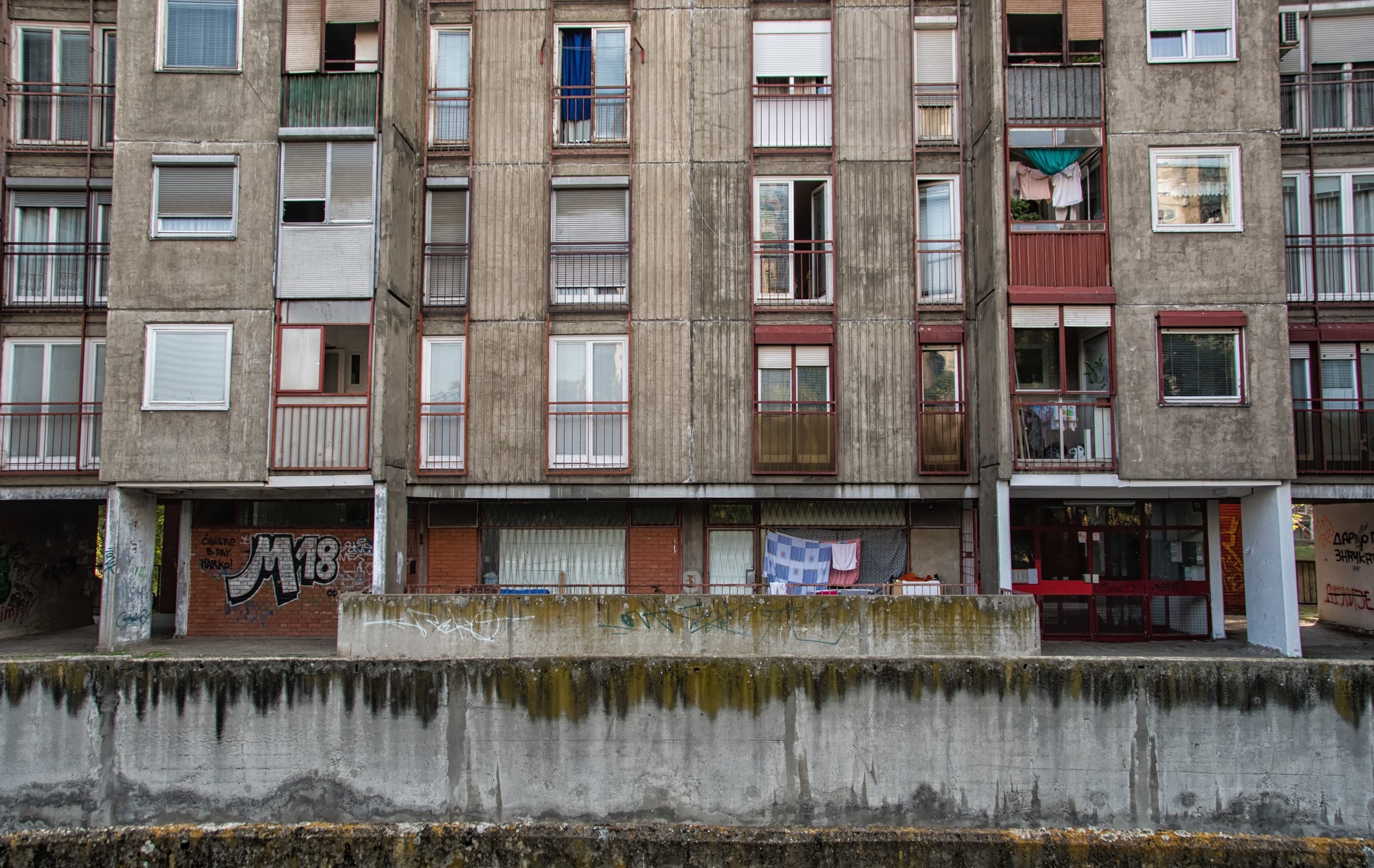 The best known brutalist architect (or rather new-brutalism as the name that started to gain traction) was likely Swiss Architect Le Corbusier. His buildings, made of sharp angles and generous amounts of concrete slap were famous examples of post WW2 brutalist architecture and building designs.
While Brutalism is famous mostly from the former Yugoslavia as well as the former Soviet Union. You can find Brutalist examples in many countries from the US, Canada, Japan, Brazil, and more.
Brutalism in Belgrade
One of the most fascinating things I found in Belgrade was the copious amounts of "blocs" that seemed to be the main feature of areas of Belgrade (particularly New Belgrade).
Much of the area of Novo Beograd is divided up into blocs. Each one as much about form as function. The most interesting part is that these housing blocks are still where much of life happens for the local populace in the area. They are not just simply decaying remnants to a former socialist glory.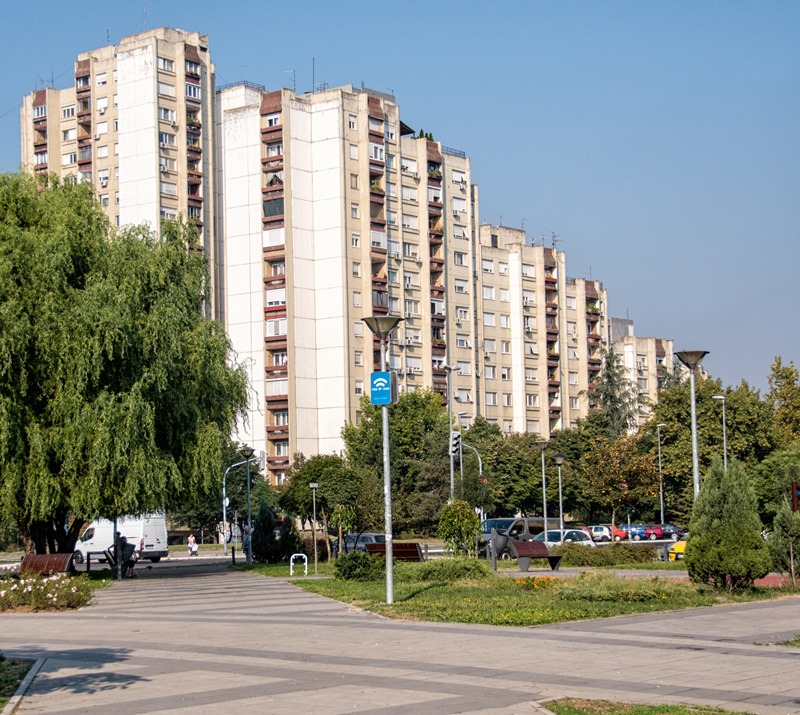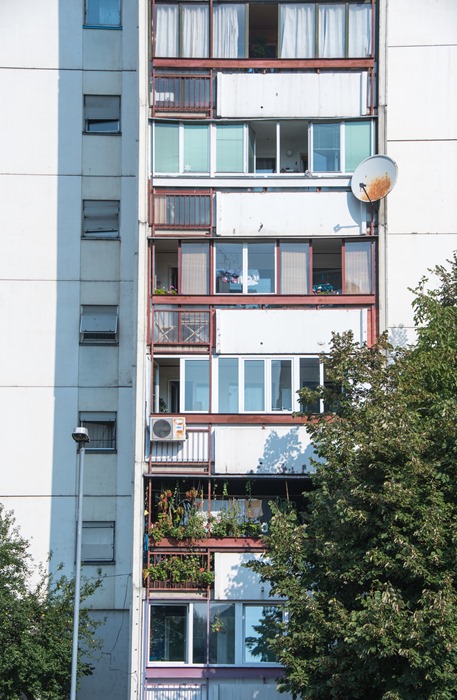 The photos of the housing blocks are probably the most interesting. They are both so beautiful and yet so harsh and sometimes not as aesthetically pleasing as one would normally imagine.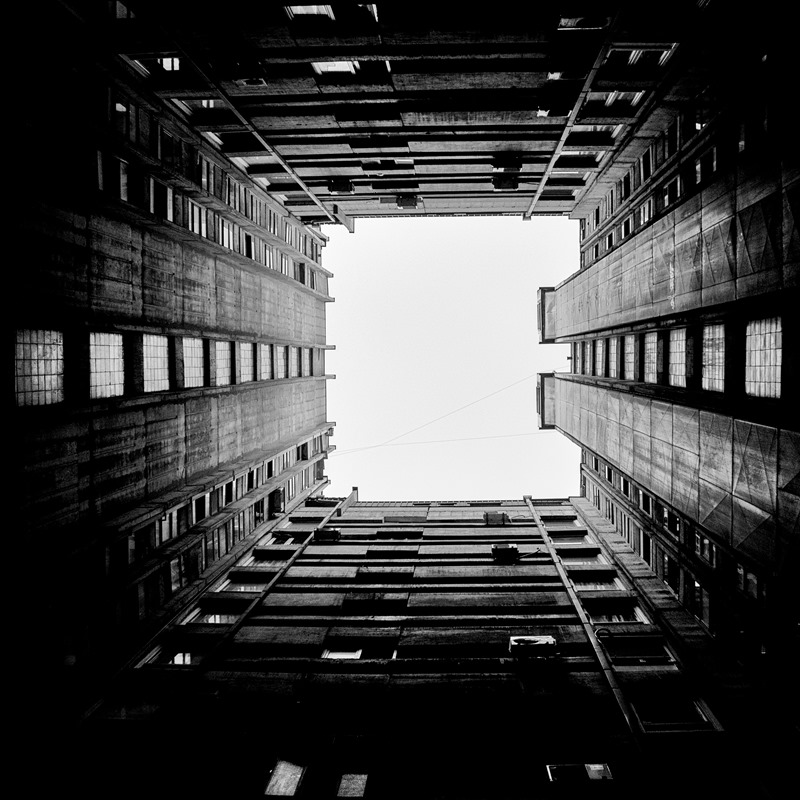 This is one of my favorite photos. I found a building area where just looking up I love the view and the sides of the apartments as they rose up into the sky. It seemed to be just a perfect view.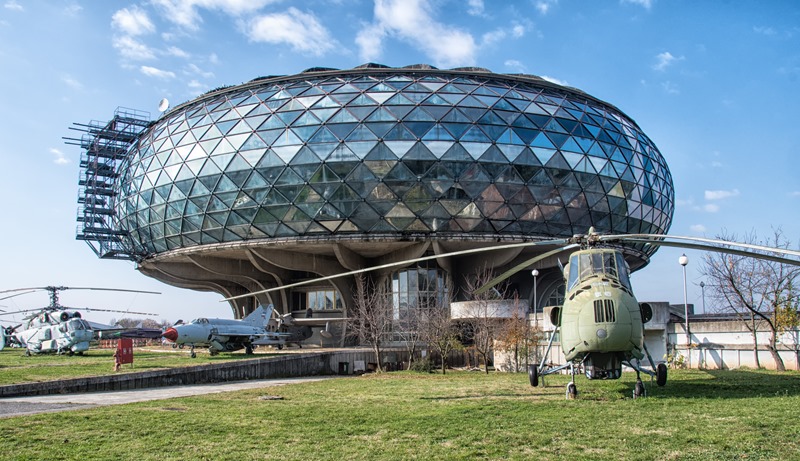 This has to be probably my favorite building. I think I just was in love with the architecture of the Museum of Aviation in Belgrade. The inside housing many of the various aircraft of Yugoslavia and beyond. As well as a downed predator drone from the NATO bombings of Serbia during the Balkan Wars.
The Sava Centar, which is an multi-function center (business, culture, food, etc). It felt mostly like a shopping mall in many regards. I wasn't allowed "technically" to take photos inside. I did get yelled at when I attempted to. The building itself was the most interesting part. It felt very retro insid as well.
* * * * * *
Have you seen any good examples of Brutalist Architecture? Any that you'd want to share. Let us know! I hope to expand my viewings of these amazing places.
Other Posts you May be Interested In