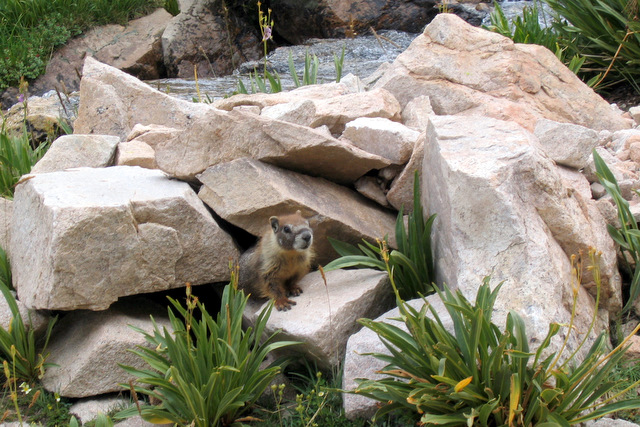 It's another February 2nd and that means that across the US (and maybe world) it's Groundhog Day. So when I heard folks talking about the groundhog seeing its shadow up here in Ottawa, my interest was peaked, being a boy from Pennsylvania. Oh they said the groundhog didnt see its shadow so spring would be around the corner, and I was like wow, that is interesting.
So Phil (Punxsutawney Phil) didnt see his shadow?

"No not Phil, Willie, Wiarton Willie of Wiarton Ontario…." – He replied

"Oh and Shubenacadie Sam didn't see his shadow either" – I heard another person speak up.
Wait what? There are other groundhogs who tell weather? This is kinda odd I have to say. Oh and they had mentioned that Phil had seen his shadow so he was predicting more winter for 6 weeks. I try not to be ignorant, but I absolutely had no idea that there was any other groundhogs and that this was possibly a tradition that we shared with Canada. Shubenacadie does not roll off the tongue but I would have to say Punxsutawney is nothing if not a tongue twister as well. So what's the deal with all these groundhogs? And are those Canadians now more accurate given their extra data points?
Well from doing some research there are more groundhogs out there than just the Punxsutawney Phil that I've know about since my childhood. Arguably the most famous groundhog weatherman would be Phil, star of the movie Groundhog day and of endless groundhog lore. He is also one of the oldest predicting groundhog on the books with predictions dating back from the late 1800s. Something most of the other groundhogs can't attest to.
The most famous of the Canadian groundhogs would probably be Wiarton Willie, whose predictions started back in 1956 with a man from Wiarton Ontario who along with friends planned a groundhog celebration and invited friends and media along. The first groundhog celebration involved a fur hat and very little media, but it grew over the years to have hundreds of people attending the celebration every year.
Shubenacadie Sam's predictions started in 1987 in Shubenacadie Nova Scotia. And there are tons more such as Balzac Billy, Poor Richard, Sherman, Fred, Bob, and the lists go on and on.
How did this tradition start? And are their predictions accurate?
Well the tradition seems to date back to German and English immigrants who brought older traditions from their previous homes with animals such as hedgehogs in Europe that were believed to tell the coming of spring based on their shadow on Candlemas day. So it was originally an old weather lore type holiday. Very interesting indeed. And it makes sense how this ended up in Pennsylvania especially of places given all the German immigrants to Pennsylvania. And whether the predictions are accurate, well that is depending on who you ask. I recall always thinking whether winter was around the corner when the groundhog saw his shadow or not, and it seems that there is about a 40% accuracy when calculated over the years (although die-hard groundhog enthusiasts would likely disagree). I wonder how that goes along with normal meteorological predictions.
So who is right? I guess in the end time will tell. But heck maybe both are right. I've been finding it really darn cold and snowy here up in Ontario and most folks have said its been a mild winter or a non-winter overall. So maybe the spring weather right around the corner for the Canadians would be considered but more winter for their southern neighbors in the United States.