Can you get by in Japan only speaking English? Do people in Japan speak English? One of the things that is often a fear of foreigners on travel, is how will they get by without knowing the local language. Certainly Japan is known to being one of least English speaking countries. But how true is that? And can you navigate Japan without Japanese? And how much Japanese should you learn before going? Read ahead to find out all these answers!
Table of Contents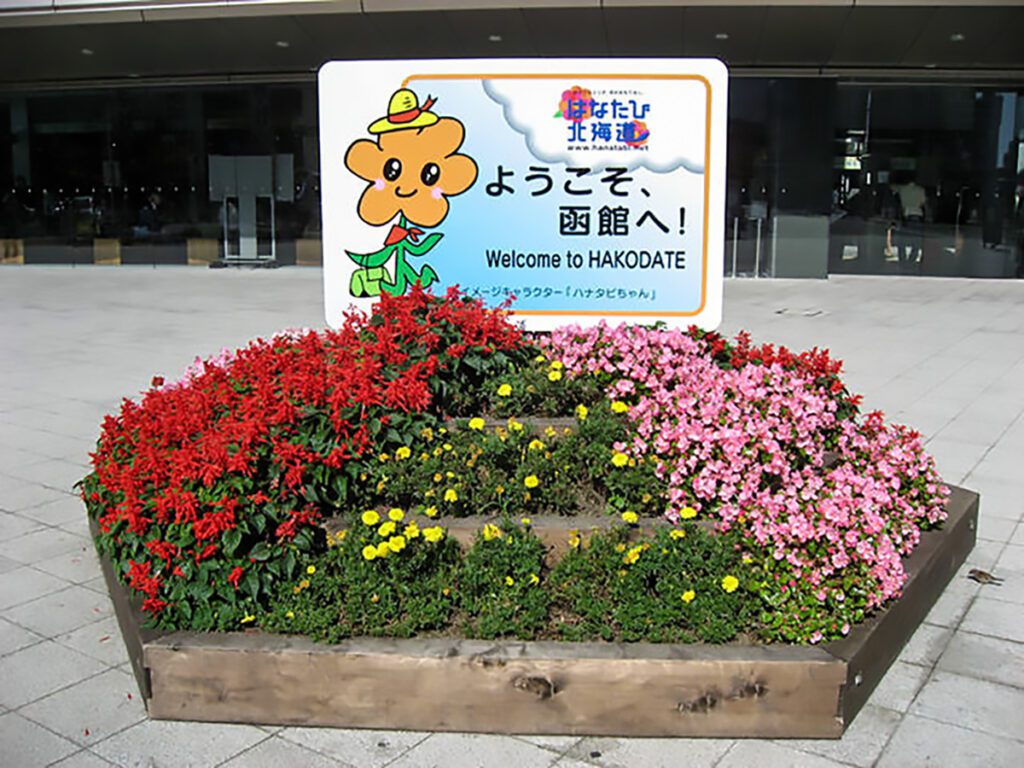 Do Japanese Speak English?
Yes and No. Actually quite a few Japanese in Japan do learn English in school. However, it's often such as how Americans or other English speaking countries learn a foreign language. If you don't use it, and you don't practice, you either lose it or you can be extremely poor in speaking.
So many Japanese are very self-conscious of their English abilities. I have in work situations had locals who wanted to try to speak with me in English. It was fun, even if it was very basic sentences. It was also helpful for me to practice some of my Japanese.
I do recall an interesting story in Miyajima where I ran into an older gentleman who turned out spoke perfect English. He worked for the Ministry of Education in English Language Education and talking to me was the first time he used English in 15 years!
Also similarly to foreign languages in English speaking countries, the incentive to learn a foreign language is reduced as well. Unless for those Japanese who plan to travel extensively (and not go with Japanese led tour groups). I recall reading an article in Japan how while 90% or so foreigners wanted to meet locals, only about 10-20% of locals wanted to reciprocate and meet foreigners. Plus I think if you are going to travel to a foreign country learning some of their language is important.
Do You Need to Know Japanese to Travel to Japan?
That Depends. You certainly can manage to travel in large cities in Japan without knowing any Japanese.
My first trip to Japan, where I traveled to Tokyo and Kyoto, I was able to navigate and get by without knowing Japanese. However, there were certainly difficulties, such as asking for the bathroom with pantomime which was horribly embarrassing.
However, if you get outside of the major cities, and sometimes even in smaller areas of big cities, it can be tough without some Japanese. I had gotten lost once in Kamakura and only was able to find my way because I recognized some landmarks since even the rail stations there were only in Japanese.
I would also recommend learning how to recognize some Japanese Kanji and the phonetic alphabets if you have time. Or if you plan to do more extensive travel.
How English Friendly is Tokyo?
By far Tokyo is the most English friendly of cities in Japan. Most of the signs in the Tokyo Metro are also in English so navigating around in Tokyo will be the easiest and truthfully very manageable with only English.
You will also find many shopkeepers, police, folks on street, tourism people who speak some English, and many who can communicate fairly well. This is also more so prevalent in areas and for services that also have some catering to tourists.
English words in Japanese
There are actually quite a few English borrowed words in Japanese as well. You'll come across many of these during your time and will certainly make it easier for you in certain cases. Some of these words.
Common English Borrowed Words in Japanese

Credit Card: Kureditto kādo
Internet: Intānetto
Camera: Camu-ra
Beer: biru
Taxi: Takushī
Sandal: Sandaru
Spoon: Supūn
Hotel: Hoteru
Glass: Garasu
How much Japanese Should I Learn?
The more the better!
I mean that's probably obvious. And actually learning Japanese or any foreign language before going to the requisite country will teach you a lot about the culture there.
Languages are living, and so much of language is based on culture and history. It will make your trip so much richer as well.
However, to be reasonable, if you are only going for a week or even a few weeks, learning a language can be prohibitively difficult. So there are certainly things you can do to ease these.
What I would recommend.
First, learn a few key phrases in the language to help you get around. I will detail phrases later.
Learn the Japanese name of your hotel. You should carry a business card for the hotel, but in case you lose it!
Be able to recognize enough Kanji (Japanese Characters of Chinese Origin) to recognize places. This is very helpful for navigating.
Try to learn the phonetic alphabets (Katana and Hiragana) which are 46 letters that phonetically pronounce out Japanese words. You'll see these a lot in places as well as on transit signs. Super helpful. If you need to learn one, learn Hiragana which is used for Japanese Word. Katana is used for foreign borrowed words.
Japanese Phrases to Know
I find learning key phrases for any trip is super important. So you don't have to pantomime using the bathroom like I did. I also had a great Arabic one for using taxis in Jordan. Any sort of cheat sheet for getting around is key.
To me, the most important word in Japanese for travel to learn is
You'll find this one to come in handy in so many locations!
Greetings

Good Morning: Ohayo Gozaimasu
Good day: Konnichiwa
Good evening: Konbanwa
Goodbye: Sayonara
Bye (informal), See you Later: Matane
Nice to See You: Youkoso
Excuse Me: Sumimasen
I'm Sorry: Gomen Nasai
[Offering Something]: Dozo
Thank You [Very Much]: Arigato [Gozaimasu]
You're Welcome: Dou Itashimasite
Yes: Hai
No: E-ay
Can You Speak English?: Eigo ga hanasemasu ka?
Directions and Asking for Things

Where is [Place]?: [Place] wa doku desu ka?
Where is the bathroom?: Ote arai wa doku desu ka?
Please [more formal]: Onegaishimasu
Please [more direct]: Kudasai
How much does it cost?: Ikura desu ka?

Ordering Food

Can I have a Menu?: menyu Onegaishimasu
Tea: O-cha
Water: Mizu
Beer: Biru
Beef: Gyu-niku
Pork: Buta-niku
Chicken: niwatori (Tori means bird)
I don't Eat [pork]: Buta-niku wa tabe masen
Salmon: Sake or Samon
Eel (freshwater): Unagi
Eel (saltwater): Anago
Shrimp: Ebi
Final Notes
I can say that even many years ago on my first trip to Japan, getting by with English was certainly possible.
However, it was only through learning some Japanese that I really started to unlock more about Japan and also open up my ability to explore and get more off the beaten path. I was able to travel around the country and even into smaller towns and villages with even just small amounts of Japanese.
It also gives you more understanding of the culture, the various words, hierarchies in business and society, and other things that will improve your time within the country.
But don't feel you need to kill yourself to learn. There are many people who manage to live, work, or travel in Japan with no Japanese skills. But you'll certainly be better off if you learn even just the words in this guide.
Good luck! and let me know if there are any other things you wish to know!