I start to realize that after having been to the city several times there are many things I had to learn along the way to make the most of my stay and help prevent from getting lost or in trouble.  I was also recently running off a list of things to some coworkers who are heading there recently on how to get by and maybe it would help some other folks as well.  So for those who are heading to Japan for your first time, here are some great tips for first-time travelers to Tokyo.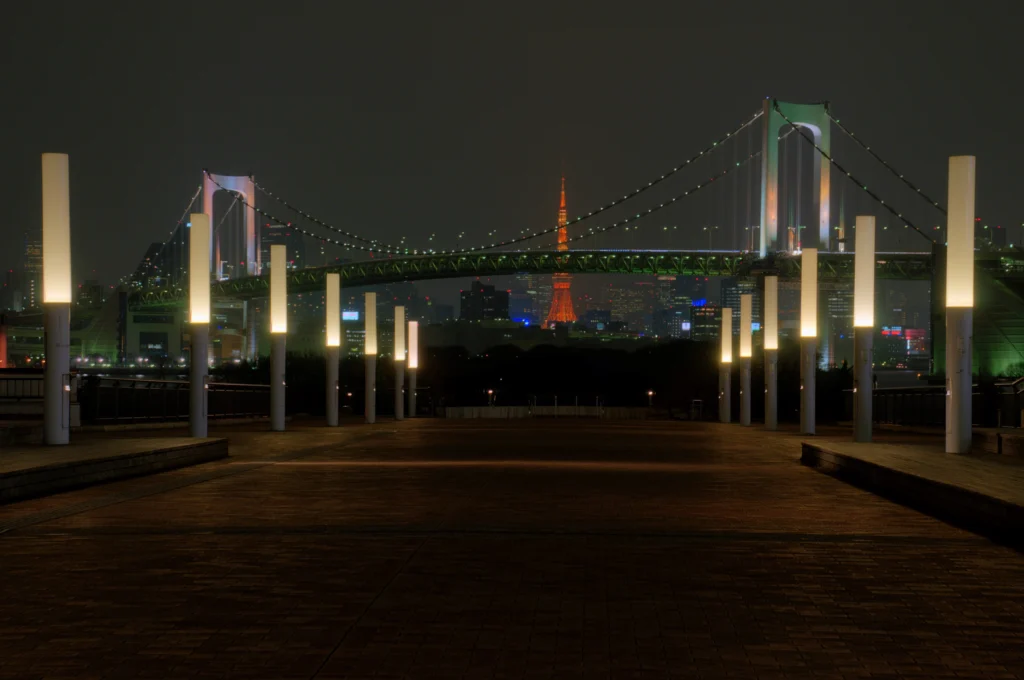 Have the name and address of your hotel in Japanese in case you have to take a taxi and he doesn't know where the hotel is or you want to show it to someone so they can give you directions back to your hotel.
It also helps to know the Japanese name of the hotel and also the nearest subway stop. You are probably going to forget your note card at least once or lose it, and you still need to get back to your hotel. The Japanese name in some cases may differ from the English name on the front of the hotel. Taxis will also drop you off at a subway station if you request that and they don't know where your hotel is.
Carry your passport with you everywhere you go. I know I hate it too, it's just one more thing to lose, but you can be stopped and asked to show your identification. This happens most often in parts of the city frequented by foreigners like Roppongi.
Don't open the back door of a taxi yourself. The driver will open the back door for you when he pulls up. He will also close it for you too. I was yelled at the first time I did that myself! I didn't know any better since no one told me. This isn't the case with the front door on a taxi.
The subway and trains shut down at midnight. Remember this and make sure you get to the trains in time if you have need to get back somewhere that is not walking distance. Unless your hotel is within a few kilometers of where you are the taxi ride could be very expensive.
Known a few key words and phrases in Japanese. Know your numbers, hello, goodbye, thank you, and excuse me. Sumi-masen which is basically akin to pardon me or excuse me is the word I have used the most and is used in a lot of situations like getting someone's attention in a restaurant or the train station. It also helps to know how to ask where the bathroom is and the words for any dietary restrictions you might have.
Enough signs are in English or have English signs nearby. Calm down, Tokyo is an easy city to navigate and you can get by not knowing a lot of Japanese. In Tokyo, most if not all stations have information in English as well as Japanese. You might have to look for it a bit, but it's probably there. Outside of major cities, well it's not quite as easy.
Tipping is not required and often times refused. Don't bother tipping in most places, even in taxi cabs. Even rounding up can get some angered remarks from the driver.
Gifts are often times exchanged in Japan. If you are meeting or visiting someone in Japan it is often customary to bring a gift. Try to bring a gift that is from and representative of the area where you are from.
Get a Suica Card if you are planning to return to Japan again sometime in the near future or planning to stay more than a few days. It does cost 500Yen for the card but the hassle it will save you can be worth the price. There is also a PASMO card which works too and I believe now both systems are fully integrated but I'm not 100% sure.
If you don't want to be disturbed in the morning call house keeping. Yes, you were working late one night or rolled in from the bars after hours and you want to sleep in late that day. In most hotels putting the do not disturb sign on the door will tell the staff to ignore your room but in Japan, it's not so easy. I've been called or had someone knock on the door asking me what time they could make up my room. If that is not something you want to happen you are best calling housekeeping before you fall asleep and setting a time or telling them not to come that day.
Impossible or difficult usually means no. This seems to be a great sense of confusion for foreign visitors to Japan. It seems that folks there are unable to tell you no so they say it cannot be done or is difficult. Take this as a cue that it means no and don't try to push the subject. It will just lead to anger on both sides.
Tokyo is really big. There are 23 wards in Tokyo and miles of subway and train lines. You probably want to take a map and know where you want to go and schedule how much time it will take to get there. You can easily be riding on the subway for more than 30-40 minutes to get to the destination you want to go. If you have to be somewhere by a certain time make sure you plan accordingly. Many hotels will have free maps of Tokyo if you ask them.
Find working ATMs and take note of their location. Most Japanese banks won't work with American cards and I'm sure other foreign bank cards. Find a Citibank, HSBC, or surprisingly the Post office ATM and take note on where they are if you need to go back.
Bring a hand towel with you. You will find in public restrooms that there are no paper towels. Most folks in Tokyo and in Japan bring their own towel with them. Although you will often also find people handing out packs of tissues on the street with advertisements on them.
Buy your Japan Rail pass before you enter Japan. These great passes need to be purchased prior to arriving in-country. They can also only be used if you are a temporary visitor so those moving to Japan would not qualify. Individual train tickets are expensive and if you are planning to go any large distance away from Tokyo you will probably save a fair amount with a Rail Pass. You can buy these from some travel agents, I usually get mine from STA travel.
Remove your shoes before going into someone's house and some restaurants. You will usually see a separate landing that often times designates that shoes need to be removed before going further. If you are unsure just ask your host or hostess.
Don't be afraid to explore. It's a big city and I talk to a lot of people and they are nervous about getting lost. Don't be! There is always a subway or train station nearby and most people are friendly enough although you might not find someone who speaks English well. Many of my best experiences in Tokyo and in Japan were when I wandered somewhere I wasn't planning on going.
Be careful of the touts in Roppongi and other parts of the city. There will be tons of folks trying to convince you to come into their bar, club, massage parlor, or other establishments. If that is what you are looking for, great, but just be careful. They also try to offer you a great deal, usually much better than regular prices in a normal bar. I have not done so myself but I know many folks who have gone with them. You will most likely leave far poorer than you had planned to be. Often times someone does something wrong or stays too long or some other random rule and are forced to pay a lot of money before they can leave. There are even reports of people being drugged or robbed. Be forewarned or better yet, enjoy other more interesting parts of the city.
* * * * *
Read More: Be sure to check out this great 5 day itinerary to Tokyo.