Michigan contains 6 National Park Sites within it's state. These include one National Park (Isle Royale), 2 National Lakeshores, a National Historic Park, and a National Battlefield Park. Additionally, one National Trail traverses the state as well.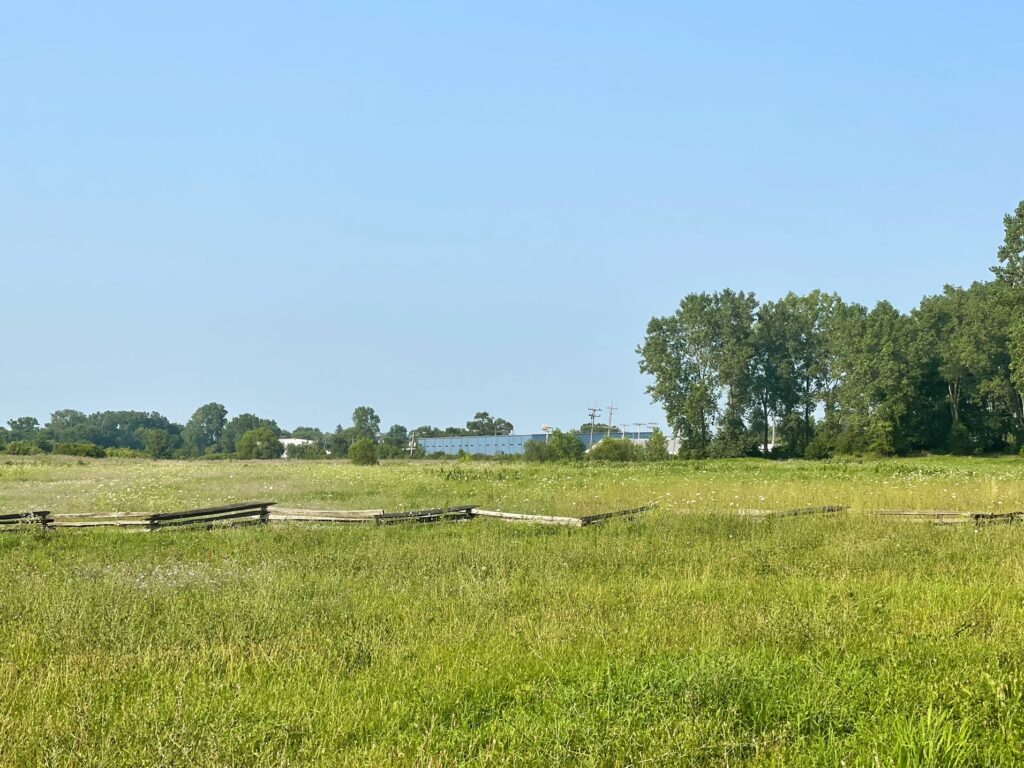 National Parks
Of the National Parks in the United States. One of those sites (Isle Royale) is located within Michigan.
Isle Royale National Park
Established in 1940, Isle Royale National Park consists of Isle Royale and about 400 other smaller islands. Isle Royale is also the largest island in Lake Superior. Isle Royale has a mixed history from mining to resorting. The two time periods really didn't even overlap at all, and the resort/recreation arrived in the late 19th century. The Island today sports a lot of amazing scenery, recreation, and wildlife viewing. As one of the least visited National Parks (~15,000 people per annum), you could have a lot of it to yourself as well.
Other National Park Units
Keweenaw National Historic Park
Established in 1992, the Keweenaw National Historic Park traces the history of the Keweenaw Peninsula in Michigan through it's history with Native and settlers. For thousands of years, people mined the copper in the peninsula and the park traces this copper heritage. The park consists of 2 primary units and 21 associated "heritage sites" across federal, state, and private property.
Pictured Rocks National Lakeshore
Gorgeous wild coastlines, waterfalls, dunes, and forest along the upper peninsulas northern shoreline on Lake Superior. Established in 1966, the park derives its names from the colorful sandstone cliffs and rock formations that line the park. Visitors can explore in all seasons with water sports, hiking, snow shoeing, and ice climbing popular through various times of the year.
Preserving the area of the Battle of Frenchtown, River Raisin National Battlefield Park is the only national battlefield from the War of 1812. River Raisin changed hands several times, with losses experienced by both Canadian/British and American troops. The field and historic areas of the town have been historic areas for quite awhile, but only a national battlefield since 1982.
Sleeping Bear Dunes National Lakeshore
Protecting a wild tract of coastline in Michigan's lower peninsula's northern shore, Sleeping Bear Dunes National Lakeshore offers a wide variety of activities. Established in 1970, the park was founded for it's pristine forests, dunes, beaches, and towering bluffs. Beyond the on and off-shore activities, visitors can explore an 1871 lighthouse, former Coast guard stations, and a historic farm district.
National Trails
National Trails are trails that often span across states for various geological or historical nature. One of these trails traverse the state of Michigan. They are also national park units (with cancellation stamps) but are so diverse and connect across various parks and other sites that its not necessarily just one spot to visit (nor are all sites federally owned).
North Country National Scenic Trail
The 4,800 mile North Country trail is one of the longest in the National Trail system and follows the landscape from Vermont through North Dakota. You can hike the entire trail although few do the entire length. The diversity of the scenery and geological, archeological and natural history of the area are incredible.
Check out Nearby States National Park Sites