Wisconsin has 4 National Park Units run by the NPS within the state. This includes 1 National Lakeshore, 1 National Scenic River, and 2 National Trails. The Ice Age Trail is completely within the state as well.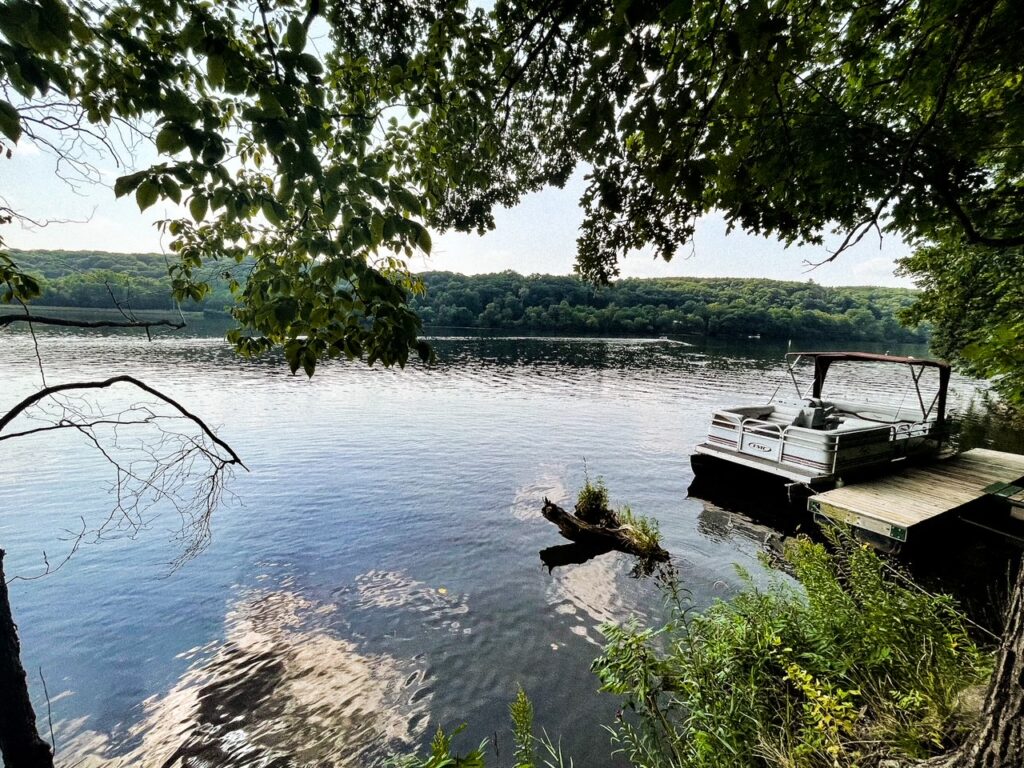 National Park Units
There are two National Par Units within Wisconsin (beyond the trails). These are the Apostle Islands National Lakeshore and the Saint Croix National Scenic River. The River also spans into nearby Minnesota.
Apostle Islands National Lakeshore
Consisting of 21 Islands (the Apostle Islands) and the nearby shoreline, Apostle Islands National Lakeshore protects nearly 70,000 acres of Lake Superior Coastline in Northern Wisconsin. The park established in 1970, the islands and mainland shore protect historic lighthouses, sea caves, and beautiful flora and large varieties of fauna. Visitors can hike, paddle, and sail through the various islands. Most of the park is accessible only by water so keep that in mind for your visit.
Saint Croix National Scenic River
Offering over 200 miles of beautiful river to paddle, Saint Croix National Scenic River gives visitors the ability to explore one of the last wild rivers. The National Scenic River runs from Cable WI to Prescot WI nearly 250 miles away by water. The waterway was a central part of Dakota and Ojibwe Indians life and they used much of the river and resources. The river saw times of decline and logging and thanks to protections the river provide a great source of recreation and traditional food sources for tribal people who still live in the area. The National Scenic River also serves as one as of the Ice Age National Scenic Trail. [ WI MN ]
National Trails
National Trails are trails that often span across states for various geological or historical nature. Three of these trails passthrough or originate in Illinois. They are also national park units (with cancellation stamps) but are so diverse and connect across various parks and other sites that its not necessarily just one spot to visit (nor are all sites federally owned).
Ice Age National Scenic Trail
The Ice Age National Scenic Trail stretches 1,200 miles within the state of Wisconsin. The Trail traces glaciers that moved through the state during the last Ice Age. One end the trail starts at Potawatomi State Park and the other terminates at the Saint Croix River. You can walk some of the trail at the other unit within Wisconsin the Saint Croix National Scenic River. The trail crosses through Devil's Lake, Kettle Moraine, Chippewa Moraine Parks among other places.
North Country National Scenic Trail
The 4,800 mile North Country trail is one of the longest in the National Trail system and follows the landscape from Vermont through North Dakota. You can hike the entire trail although few do the entire length. The diversity of the scenery and geological, archeological and natural history of the area are incredible. [ MI MN ND NY OH PA VT WI ]
Check out Nearby States National Park Sites