Illinois has 5 National Park Units that fall into those managed by the National Park Service. None of the units within Illinois are classified as aa "National Park". However, Illinois has 1 National Historic Site, 1 National Monument, and 3 National Trails that pass through the state.
Read along to Explore What to See at the National Parks in Illinois.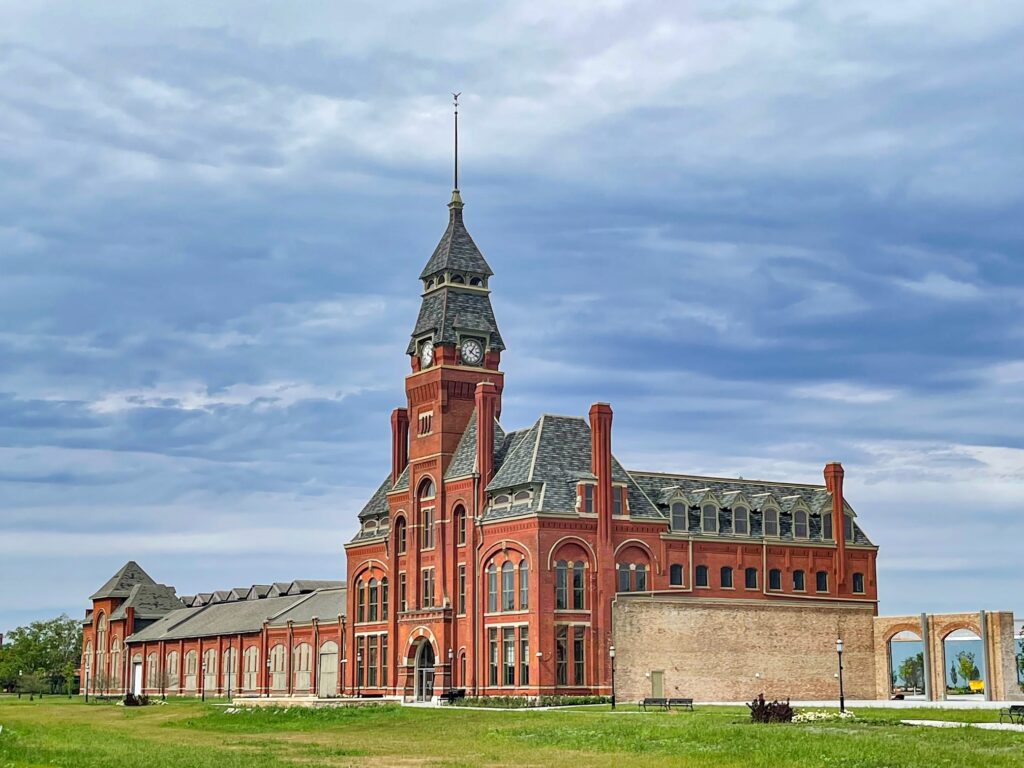 National Park Units
While there are no sites in Illinois that are classified as a "National Park". Illinois has a couple of great National Park units that visitors can enjoy in the state.
Lincoln Home National Historic Site
Between 1837 and 1861, Lawyer Abraham Lincoln made his home and setup shop within Springfield Illinois. These were the years before becoming President but led in many ways to those decisions. Abraham met his wife Mary Todd during his time in Springfield. He arrived in Springfield to start his law career and moved into this current home in 1841. During his time he served as a Illinois and US House Representative and then eventually winning Presidential Election in 1860 (inaugurated 1861). The house and the neighborhood are well preserved and give a great sense of mid-19th century Springfield.
Protected as a National Monument in 2015, Pullman National Monument protects the area and buildings of one of America's first Industrial Cities (Patterson, NJ being the first). The Pullman Company, inventors of the sleeping car, created a factory / town combination for their workers that lasted for many years. The area saw decline during the mid-20th century, but the legacy and people still live on in the area.
National Trails
National Trails are trails that often span across states for various geological or historical nature. Three of these trails passthrough or originate in Illinois. They are also national park units (with cancellation stamps) but are so diverse and connect across various parks and other sites that its not necessarily just one spot to visit (nor are all sites federally owned).
Mormon Pioneer National Historic Trail
The National Trail covers over 1,300 miles from Illinois to Utah and traces the route that members of The Church of Jesus Christ of Latter-day Saints after leaving Illinois and settling in Utah. Mormons fled Nauvoo Illinois after a mob jailed and killed Joseph Smith and his brother Hyrum. In March 1846, over 500 Mormon Wagons departed Illinois under the leadership of Brigham Young. The trip took approximately 3 months for the journey. Illinois sites include many sites in and around Nauvoo Illinois, including Carthage Jail, Joseph Smith's house, and departure points. [ IL IA NE UT WY ]
Trail of Tears National Historic Trail
One of the most tragic points of US history. The Trail of Tears was a series of forced expulsions of over 60,000 Native Americans between 1830 and 1850. Tribes that were displaced were the Cherokee, Muscogee, Seminole, Chickasaw, and Choctaw Nations. Thousands died through the journey from their native lands to lands west of the Mississippi River as part of the Indian Removal Act of 1830. Sites within Illinois include Golconda Riverfront, Campground Cemetery, McGinnis Cemetery Trail, and Shawnee National Forest. [ AL AR GA IL KY MO NC OK TN ]
Lewis & Clark National Historical Trail
The Lewis and Clark National Historical Trail runs about 4,900 miles from Pittsburgh Pennsylvania to Astoria Oregon. Across the trail you can visit quite a few National Park and State Park sites that comprised the journey of the Corps of Discovery. It follows the historical trail of the Corps as well as the preparatory sections between Pennsylvania and Illinois. Fort De Chartres, Fort Massac, and Fort Defiance are among the sites that are in Illinois. [ IA ID IL IN KS KY MO MT NE ND OH PA SD WA WV ]
Check out Nearby States National Park Sites