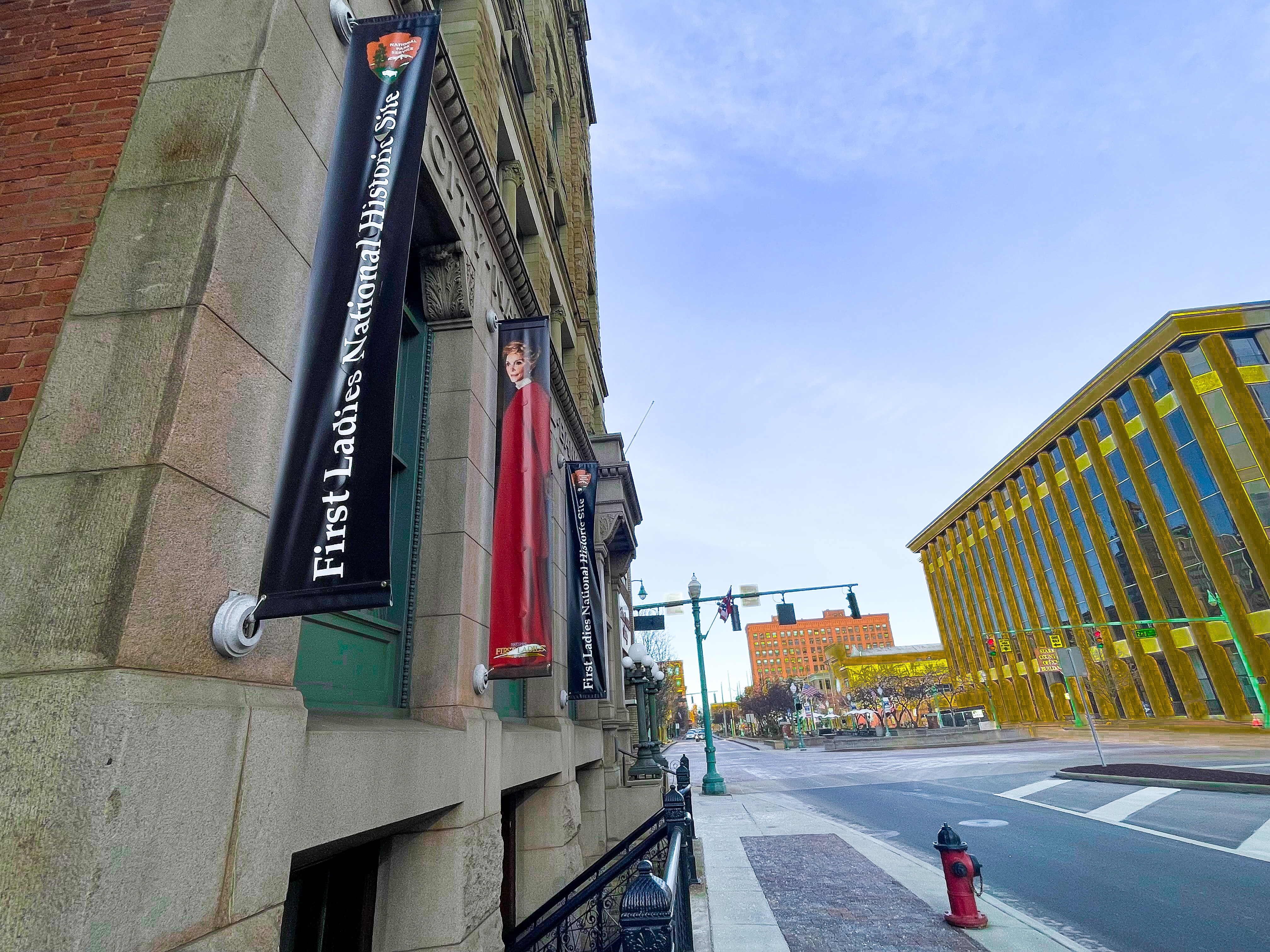 The First Ladies National Historic Site Info
Established in 2000, the First Ladies National Historic Site in Canton Ohio commemorates and preserves clothing and other items of the various first ladies who have inhabited this position. The site comprises two different sites, The Ida Saxton McKinley Historic Home and the Education Center. The Education center also doubles as the visitor center for the site and as a First Ladies Museum with several exhibits as well.
Ida McKinley House
The Ida McKinley home preserves the home of the wife of 25th President William McKinley. The home built in 1841 is furnished in a Victorian Era style and focus on the lives on President and Mrs. McKinley. The house is only available to visit by guided tour which leave at regular times.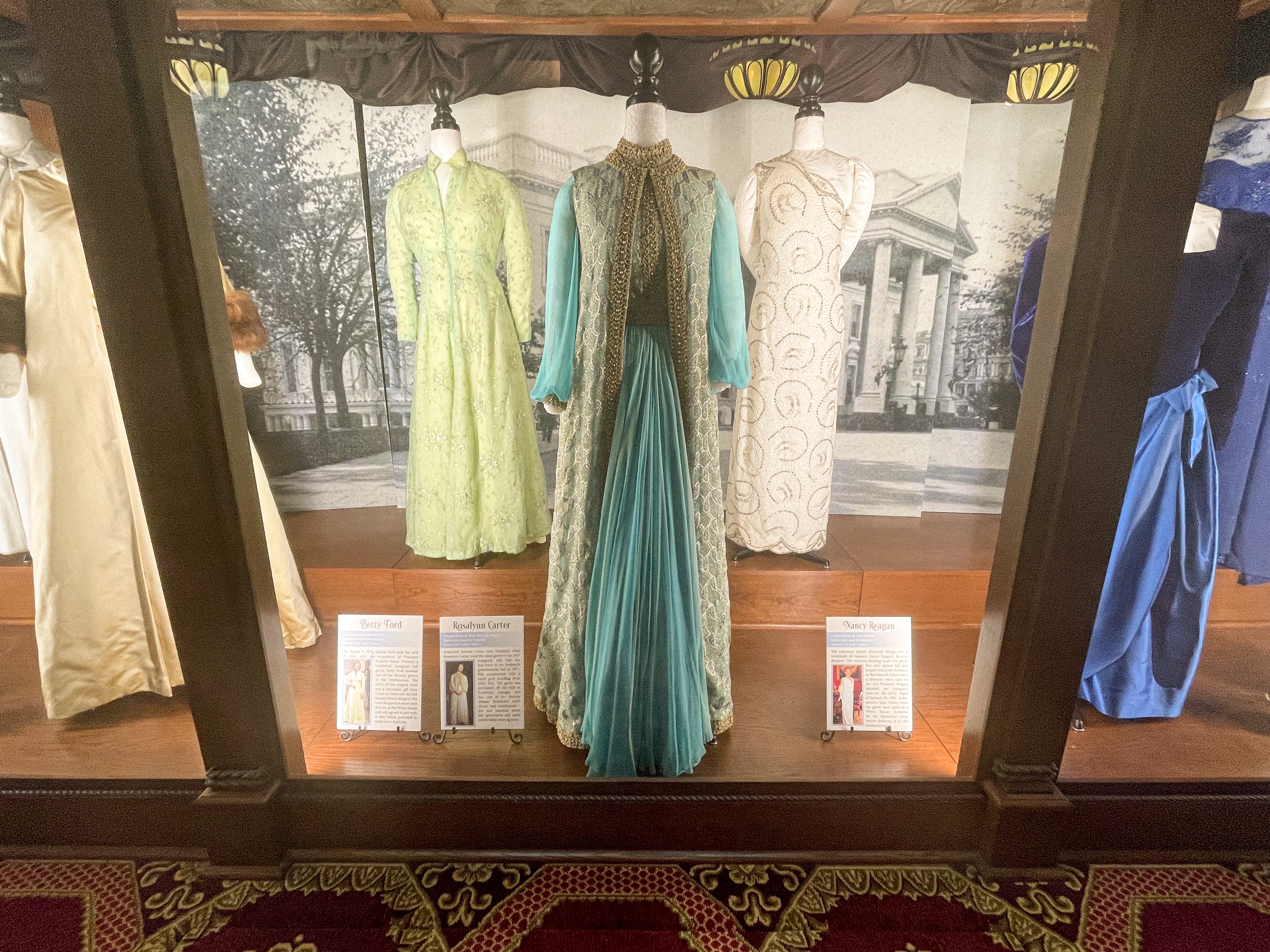 Education Center
The Education center, the site of a former bank provides the visitor center, theater and various exhibits. The exhibits focus on various activities of the first ladies as well as clothing worn during certain state affairs. Or at least that was what was going on when I was visiting.
You can also watch the film about the site and first ladies in the theater. The education center is small, two floors. Be sure to see the exhibits on both floors before going.
Basic Information
Address: 205 Market Avenue South Canton, OH 44702-2105
Visitor Center: The Education Center at the address above includes the visitor center
Fees:
Entrance to the Education Center and Exhibits are Free
Tours of the Ida Saxton McKinley house are $7 adults, $6 seniors, $5 children, and $4 for NP Pass Holders
Cancellation Stamp:
Education Center: 205 Market Avenue South Canton, OH 44702-2105
Website: Official NPS Site
Getting There
The site is located in downtown Canton Ohio. There is street parking that is close to the site, and generally was accessible while I was visiting. Be sure to pay the meter. Overall you don't need more than an hour or so to see the sites.
Should you go?
If you are like me, and try to visit every national park unit, then sure it is worth the visit. However, overall for a national park site, the displays and information are a bit lacking. It is probably not worth a specific trip for.
View other National Park Sites in Ohio