Copan is one of the most famous places in all of Honduras, with its incredible UNESCO site and important history for the region. Shockingly even so, it's far less visited than other parts of Honduras.
I was able to spend some time in Copan recently visiting a friend who lived in Honduras. I was absolutely in awe of the amazing things to do in this town in Honduras and wanted to share some of the best options for you to explore in your time in Honduras.
Follow Along for the Best Things to Do in Copan Ruinas Honduras.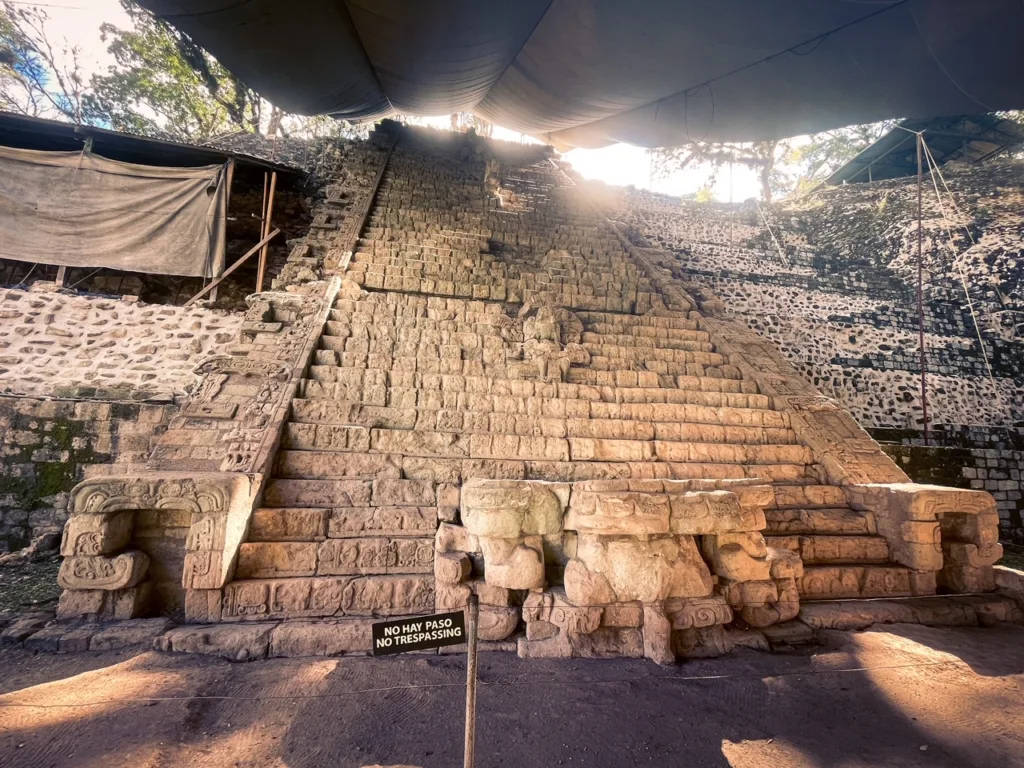 Location: CA-11, Copan Ruinas, Honduras
The highlight of our trip and of Copan Ruinas, the Mayan Ruins of Copan are some of the most impressive in the world.
Unlike some of those found in other parts of Central America, while Copan does not have the massive Mayan temples, it does have some of the most intricate carvings.  The area is pretty open and some of the temples and such you can still climb compared to other parts of central america. You can't however climb the large staircase, but it's a must see and one of the most impressive sites at the ruins. 
You'll need several hours to see the site and likely won't get to it all. Unfortunately many of the internal areas that were once open have since closed to protect them including the Temple of Rosalila (you can see a reproduction in the sculpture museum).
Be sure to get a guide, it really adds to the understanding of the place. Plus you'll get to see more of the place than you would on your own. Our guide worked with some of the excavations of the site which added so much understanding to the history. And he was able to explain lots of the various kings that ruled this area.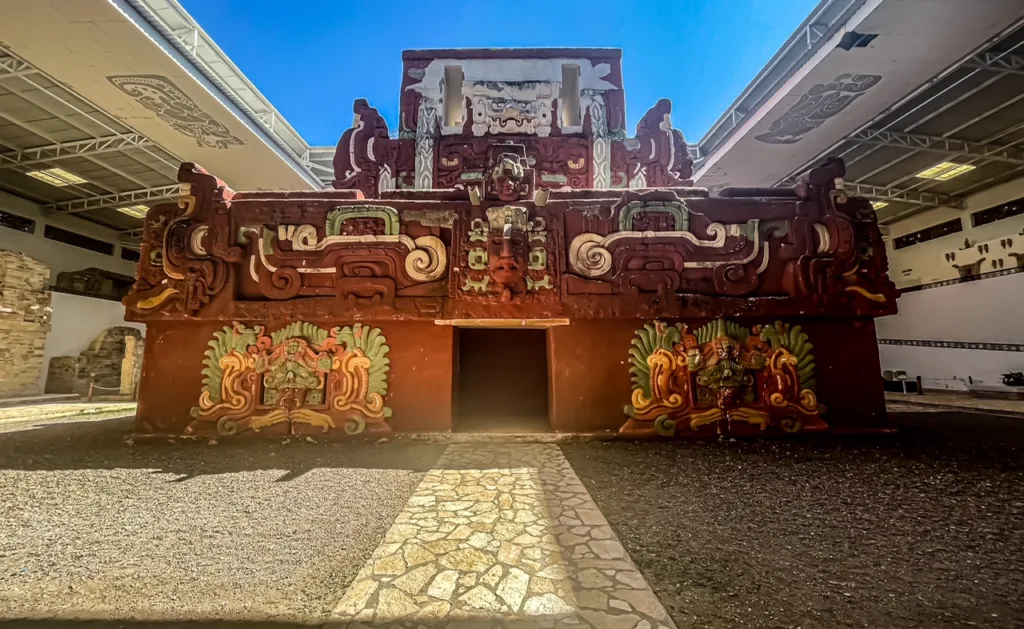 Location: Copan Ruins
Located in the same area as the Copan Ruins, the Museum is a must for visitors to the Ruins of Copan. You'll see the museum entrance close to the parking area for the museum as well.
Entrance to the museum is included as part of your visit to Copan. You'll have to surrender part of your ticket to enter, so be sure to want to visit as you may not be allowed back in after. The entrance to the museum is a long winding area, which is said to represent a snake's body.
The museum is impressive. You'll see buildings as well as artifacts. Some are original and some are in fact reconstructions. The signs as well as a guide will be best in terms of helping you understand that. Actually, some of the statues here are the originals from ones you'll see in the ruins, after being moved here for protection.
Macaw Mountain Bird Park & Nature Reserve
Location: 2 Km al Norte del Parque Central
Built in the late 90s, the Macaw Mountain Bird Park was originally the work of one man but has expanded so much since then. The park was dreamed up as a reserve and rehabilitation center originally for birds from the bay islands who were abandoned by their owners. Relocating to the Copan turned out to be the perfect spot, both given its environment, but also its history with the Rainbow Macaws being the sacred bird of the Mayans from this region. 
The park has grown from its original few hundred birds and cares for more birds than just the Macaws that make up its namesake. It has quite a few macaws, parrots, toucans, owls and more. 
The parks mission is to release birds into the wild if they can. You'll see through the parks various enclosures for birds set to be released but also some that unfortunately cannot. It's incredibly sad to see some of the birds who are in such stress that they've hurt themselves and pulled out feathers. Each year the park celebrates a release day where they release birds into the wild. Many still return regularly for food and slowly move further and further away as years ago on or as offspring come about. 
If you've seen birds flying over Copan Ruins you likely have Macaw Mountain to thank for that.
Location: Calle Yaruga, Copan Ruinas, Honduras
We loved this local tea and chocolate shop here in Copan with both a beautiful theme and decoration as well as some great chocolate, tea, and derived products. You can get both edible chocolates, tea, as well as skincare and other products for yourself and the home.
The site is lovingly designed and maintained by a well known family in the region and they also have a sister site in Guatemala.
Be sure to try the cold chocolate drink! The favorite part for both myself and my friend who were visiting.
One of my favorite experiences in Copan Ruinas was horseback riding. There's actually a lot of options for horseback riding in the town.
You can take a horseback ride to basically nowhere. There's plenty of trails and dirt roads along the river that you can explore. You can also ride horses to many, if not all of the sites within this guide or in Copan in general. 
However, even better there's options to explore some of the beautiful parts of the town that are perfect to ride horses to.
Some that we recommend are the Hotel Hacienda San Lucas with its beautiful views over the landscape or to the sunflower fields. The fields tend to be one of the more popular places folks ride horses to.
Location: La Estanzuela, Copán Ruinas
The Sunflower fields have become very popular lately due to its prominence on social media. For better or worse, social media has brought areas to the limelight or often made it more popular that it deserves or can be sustained.
The sunflower field is what it says it is, a large field of sunflowers. It's an impressive site for sure, and if you have never seen sunflowers or a field of them, it may be worth visiting. There's not much to actually do at the field however, other than some photographs for your IG posts or family back home.
The field is worth it only if it's something you REALLY want to see. Otherwise there's definitely better places we recommend among spots to visit.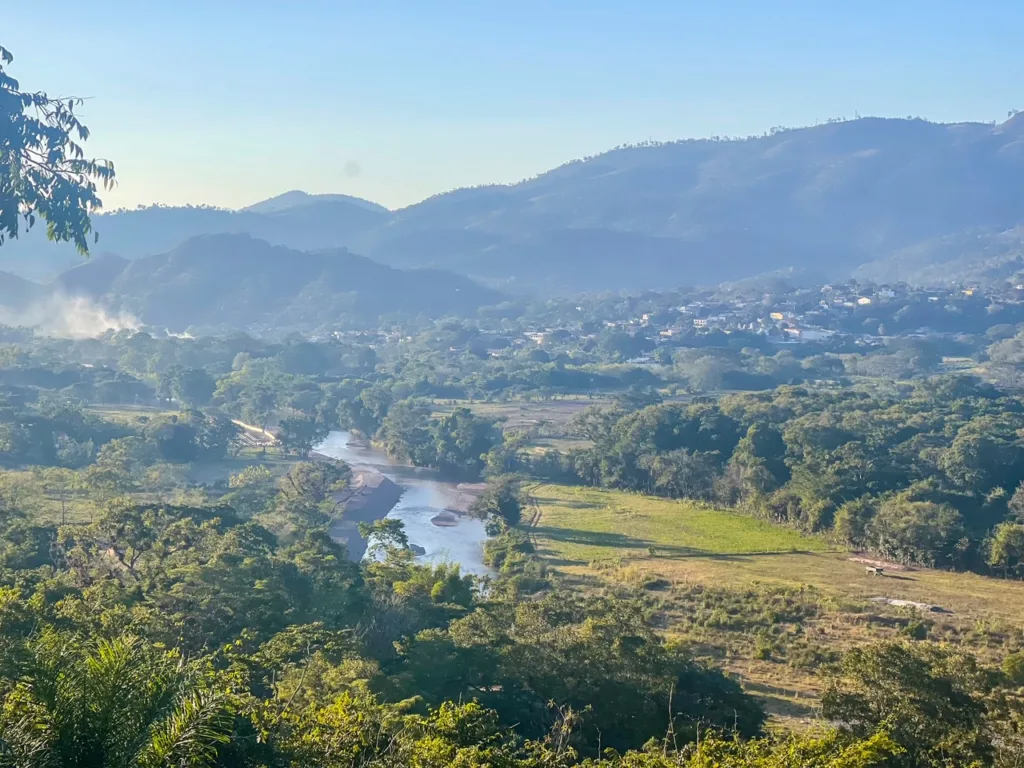 Hotel Hacienda San Lucas & Incan Frog
Location: Hacienda San Lucas, Copán Ruinas, Honduras
You don't have to stay at Hotel Hacienda San Lucas to still come here and enjoy it. The Hotel, perched on a hill overlooking the river and area, is a perfect spot to explore, relax during your time in town.
The hotel itself is actually pretty lovely and there's a nice bar/restaurant here with outdoor seating. This was my favorite place to enjoy the sunset and my favorite views of the area. The deck is great for having a drink and chilling with friends. You'll often see a decent number of folks coming and going from the area.
Beyond the hotel and restaurant, there are some hiking trails you can explore in the area. Including the rocks that made up a large Incan "Frog" statue. The statue these days is in ruins however, you can still make out parts of the sculpture and learn the history. It's painful history indeed. 
You'll need to spend some money here if you are planning to visit and if you didn't come via horseback or by transportation from the hotel 
Location: Agua Caliente, Honduras
There are actually quite a few hot springs throughout Honduras and one of the most famous is outside of Copan Ruinas.
While it's about an hour-ish drive outside of the city, it is definitely still one of the best things to do in Copan Ruinas and a popular spot for those visiting the town.
The Hot Springs has several pools of different temperatures and a gorgeous location among the trees. You can also pay for several additional treatments if you choose. You can certainly spend a few hours here relaxing and one of the top places to do so after time exploring the town and ruins. 
Entrance fee is about $15 per person for non-locals.
Exploring Copan Ruinas Town
You'll do yourself a disservice if you visit all the various attractions above but don't just wander and explore the town. From the lovely little town square, to several other museums (such as the Archaeological Museum) to various old ruins, restaurants, and shops, there's a lot to see and do getting lost in the town.
One of our favorite experiences was just wandering on an old fort in town as we walked back to our hotel. The fort itself seemed to now be turned into a children's museum and park, but the caretaker allowed us to explore, climb up the towers and get some cool views of town. You can only get these types of experiences if you just wander off the regular path. 
The region is also famous for its chocolate and coffee and there are several shops you can buy local products from. I ended up picking up lots of coffee in town which was a huge hit with family and friends back home.
Restaurante Gilfos

: Located in the Hotel Marina Copan, this was by far the fanciest and nicest restaurant we visited in Honduras. The food was amazing, the service impeccable. If you are looking for an upscale experience you can't go wrong here.

Pollos Karen

: One of the best chicken places in Copan Ruinas. You'll see lines out the door at all hours when it's open. Good cheap eats when visiting.

Cafe San Rafael

: The restaurant is one of the top restaurants in the town and also a great coffee grower / roaster. Even if you don't dine here, it's worth a stop to shop for food stuffs and coffee. 
Hotel Marina Copan

: Beautiful 4 star accommodations in Copan Ruinas with prices of 2 Star in other countries. It's one of the most beautiful hotels in the region with incredible service, great food, and a fantastic location. If your budget allows it's worth the splurge.

La Casa de Dona Irma Townhouse:

We loved this small B&B within the town of Copan. And the proprietor Dona Irma is incredible as well. She was very welcoming and made us breakfast even though we had such an early departure. Great way to support local owners.

Hotel Acropolis Maya

: Very centrally located within Copan Ruinas and close to the central square. Clean rooms, available parking, walkable. No breakfast unfortunately.