The Capital of Qatar; Doha is an interesting city that has seen so much grown over the years.
Actually, my first time in Doha was in 1994 as a boy traveling with his family. At that time as well, my family had to get an invitation letter to visit the city. Even then however, they were advanced in some ways that surprised me and was like wow.
Fast forward nearly 30 years later, and Doha has changed and grown. It has opened fully to the outside world, embraced change and more. It's even the planned host for the 2022 World Cup.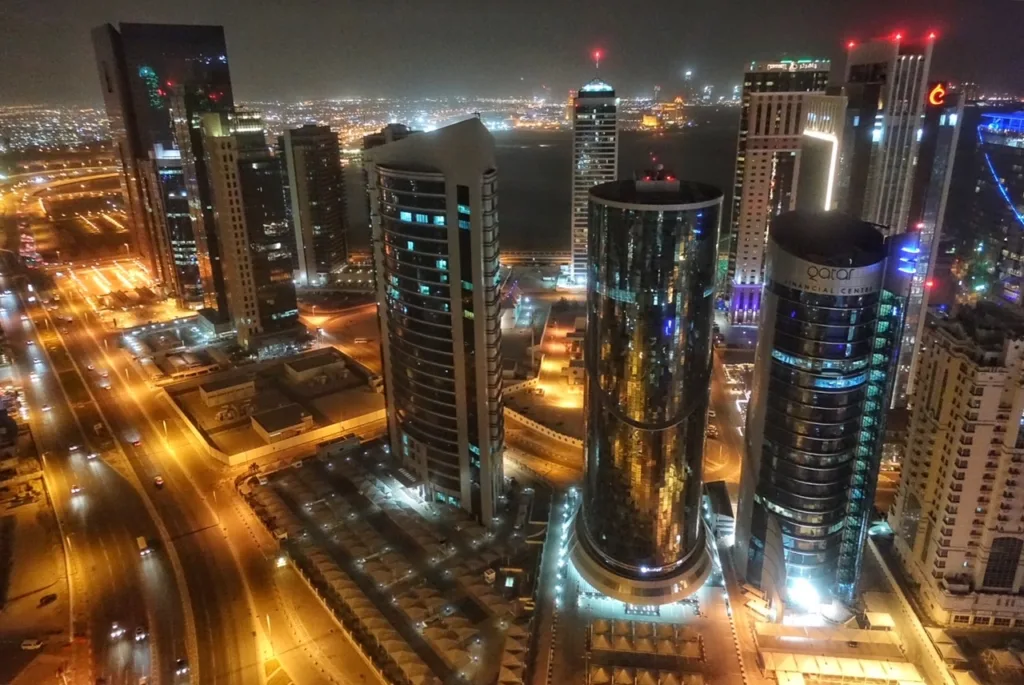 Important Information for Visitors
The following information will be helpful to visitors of Doha, Qatar, or even many other Islamic countries. Some of these will focus on specific requirements for Qatar.
By understanding aspects of Islamic and Arab culture it'll help make you a better visitor and better understanding of the places you are visiting too.
If you have any questions not answered here, let me know! And I'll try to update.
Covid
Covid restrictions are still in effect for Qatar.
Visitor's (6 years and older) must have provide PCR test certificate (result within 48 hrs. of arrival) or a Rapid Antigen (valid for 24 hrs.) from the scheduled flight time.
Visitor's must download and active the Ehteraz mobile app using either a local or international SIM card. You will need to register in the app at least 3 days prior to your arrival in Qatar. All relevant documents such as COVID-19 vaccination records or recovery information must be uploaded.
I'm not sure what you do if you don't have a smart phone. So if anyone has experienced this please let me know what you did.
Alcohol
As an Islamic country, alcohol consumption is not a part of the culture here. I'm not saying locals don't drink, surely they do. However, you certainly won't see one drinking in local dress (illegal), and talks about these things are frowned upon.
Alcohol consumption has become accepted as a part of opening to people from other areas of the world. In particular for events such as the World Cup. Consumption should be limited to the areas where they are served, such as certain restaurants, high-end hotels, and other events.
For the World Cup they have designated areas where alcohol consumption is permissible.
What to wear in Doha
In contrast to many of the things folks see with the soaring sky scrappers and world class hotels. Overall, Qatar is a very conservative culture. You might not even really get to know the locals, who are now a minority in the country.
You'll usually notice them by their dress, which tend to be white robes (they go by many names, thaub, dishadasha, kandura) and women in the black abayas. It's not only citizens that wear this dress, although citizens tend to be steadfast in maintaining their cultural dress.
Overall, you should look to dress conservatively. Shorts, swimsuits, etc. generally should be kept to areas such as pools and beaches that are designated for swimming or sunbathing (like resorts). Men generally wear pants, although short sleeves are fine. Women also generally wear longer dresses.
If you are planning to visit any Islamic site (such as mosques), long sleeves and head coverings are expected for women. Many that allow non-Muslims to enter will have ones to borrow.
Ramadan
Ramadan is the 9th month of the Islamic Calendar. However, since Islam uses a lunar calendar, the dates move every year in relation to the Gregorian calendar. You'll see the dates of Ramadan move approximately 14 days a year.
In most Muslim countries, things pretty much shutdown during Ramadan. Restaurants will for the most part shut during daylight hours. Bars if available will generally close. Work will slow, and many office workers will work a shorter schedule (many Gulf Countries will allow for shorter hours during Ramadan).
There is food available in Doha however for those not fasting. However, options are fewer. In many of the big hotels, one maybe two restaurants will be open during the day that serve food. They may not look open on the outside so its best to ask the front desk or information on what restaurants are open.
Do Not Eat or Drink outside of those designated places. It's illegal and will cause great offense. Even as someone who fasts myself, I don't support those restrictions, but then again it's not my country either.
After sunset though, the city comes alive. Everything is open and people go out and enjoy shopping and eating. There are huge Iftar banquets across the city. Even if you are not fasting, you should try to go and experience one.
Places to Visit in Doha
Souq Waqif: Literally means "standing market", the marketplace is one of the oldest and prettiest souqs in the country. The original souk dates back to the 19th century although it was renovated in 2006. Be sure to check out some of the traditional stores and the falcon market.
Katara Cultural Village: Features museums, artwork and more along the water in Doha. The statues and exhibits regularly change. I love that it showcases a diverse set of art mediums for visitors to experience.
Museum of Islamic Art: This has to be one of my favorite buildings and places in Doha. The museum itself is a beautiful work of art. The museum is built on a small artificial island and contains thousands of artifacts across Islamic history. Highly recommend a visit
Take a Dhow ride: The traditional dhow boats were integral to the coastal Arab way of life. Arabs from the Gulf through Yemen would sail across the known world to areas of Africa, India, and SE Asia. The distinctive boats can be seen in the harbor at times and there are options for visitors to experience one.
The Pearl: It's interesting to drive through and see. There's lots of fancy hotels, apartments, and shops in the area. I found it a cool place for a small drive and photographing the interesting architecture. Beyond that though, there's not much.
Shopping: In the Gulf, shopping is probably one of the most popular hobbies. And I say that because much of the year it's too hot to venture outdoors. There's a lot of malls in the area, some themed with Arabian motifs or canals styled like Venice.
Corniche Promenade: It's a nice walk along the corniche (coastal road). I like there's greenery and park area here as well. You'll see lots of local families along the way.
Places to Stay
There's no shortage of hotel options for places to stay in Doha. I've done quite a few over business travel through the city. For personal travel, I've been lucky to get to stay with locals and see how the cultural part of the city.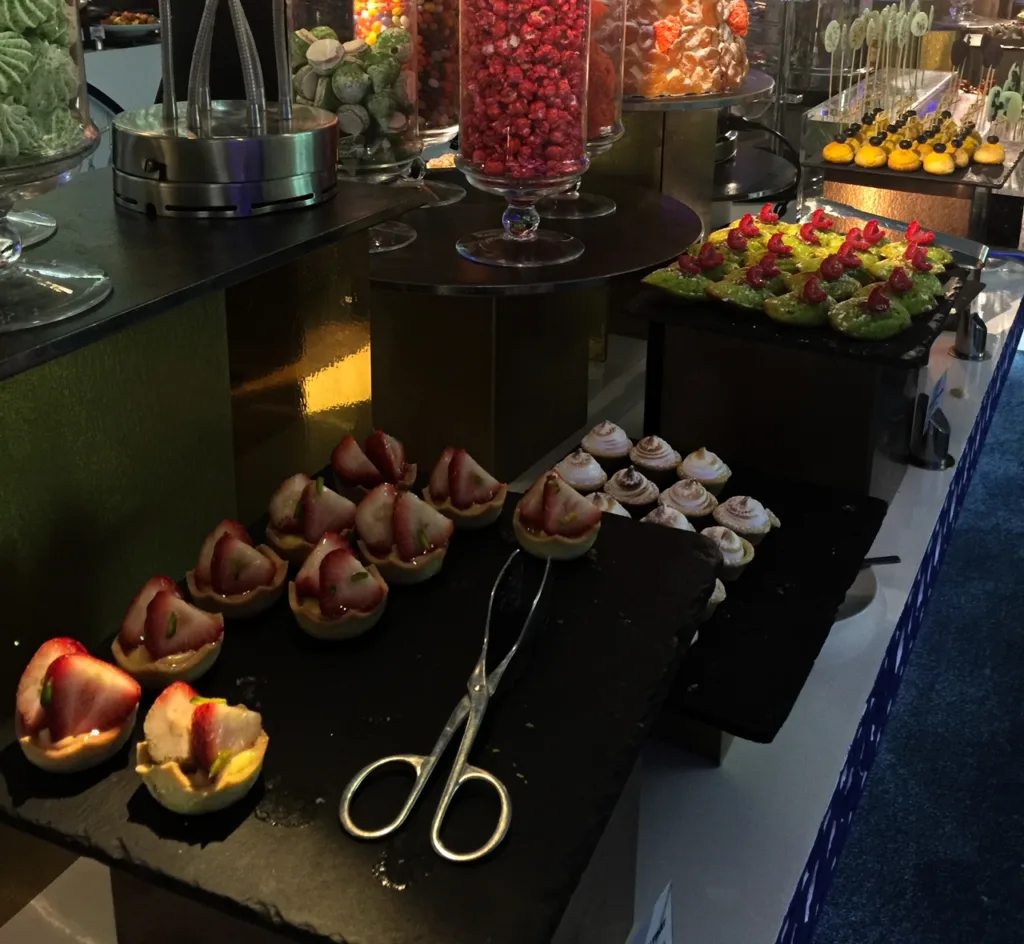 Places to Eat
IDAM: Beautiful restaurant with a modern take on traditional culture. Located within the Museum of Islamic Art
Toro Toro: Definitely the fanciest and best Latin American restaurant in Doha. Definitely not the hole-in-the-wall tacos I'm used to.
Hakkasan: One of the best restaurants in Doha. Quality Chinese food in a beautiful setting.
Jiwan: Taking a modern look at traditional Qatari cuisine. They have set menus as ala carte. Recommend checking out the delicious lamb.
Spice Market: There's lots of great Indian food in Qatar. One of the best and trendiest is Spice Market located in the W Hotel.
Iftar Meals: If you are here during Ramadan. Most of the big hotels will have iftar specials. Worth checking out during Ramadan.