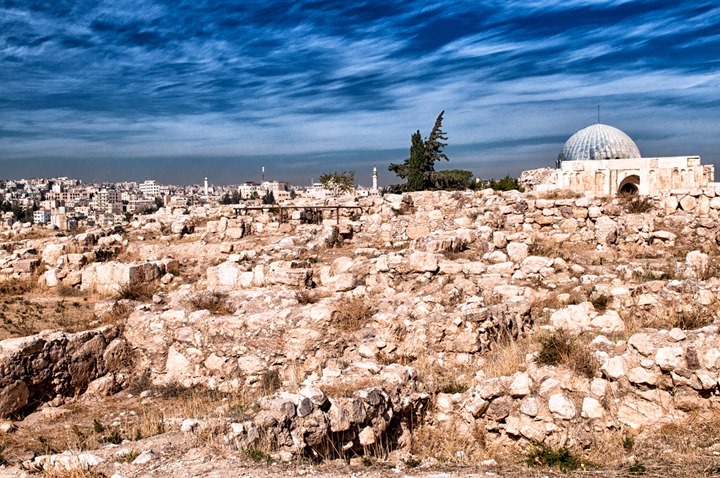 Can you return to where you have been? Would it be at all the same?
It's been a weird year back in the states. I sorta fell into a mid-east role without any mid-east work and various worries about unemployment or even continued employment but as anything time keeps moving forward. I realized I had been losing my Arabic at an accelerated pace and various discussion groups, classes, etc. could not stem the loss of the language. So through negotiation and planning I found myself back in the Middle East for the summer. The summer. Probably the least best time to visit, but really the best time in terms of work and other obligations. As my work and planning was moving slowly forward, things seemed to have slowed as the summer approached. Plans for part time work and other arrangements had been scuttled so I found myself on vacation. Not necessarily the worst thing you can happen to you I suppose.
Reasons for Jordan
I'd often say I'd return to Jordan simply because it was the safe island in a sea of turmoil. The point where culture, language, cost, and climate all intersected as perfectly as could be expected. But it was more than that. In a weird sort of way, Jordan was like another home. It was familiar and friendly and a part of me as much as a part of myself was there too. But as with anything over time, people have moved on, places have changed. Would it be the same? I wondered that, but perhaps it's OK either way. It would be another link in the chain of my life.
I had been trying to find a place to live over the internet while still in the states, but with ignored calls, messages, and photos that I know don't show the real state of a place, you can only really find one in person. Even using websites such as expatriates.com really only yield results if you can go there and see it yourself (and you WANT to see it yourself). So thinking I was really clever in booking a hostel in between the two neighborhoods I wanted to live in Jabel Amman or Jabel Al-Weibdeh and it would be really clever if you didn't know anything about Amman's landscape. See as legend has it, Amman was built in the style of Rome, Constantinople and others in that it was originally built on seven hills. And since then it has certainly expanded to many more. To say Amman is the city of hills would be an understatement. And of course secondly it was the dead of summer in the heart of the holy month of Ramadan (where eating, drinking, smoking, etc. are barred from sunup to sundown) and wandering around these hilly areas was more than difficult.
Wandering in Amman
But off I went, trudging slowly up and down hills trying to spy signs that were still relevant. It becomes a game of Where's Waldo almost as you look at trees, shop windows, hanging banners trying to decipher mixtures of Arabic and English. Calling up various different agents, apartments, people's kids, whatever and receiving various different responses. A few places actually got back to me, but many of them were barely what I would consider livable and some where laughably over priced. They probably assume foreigner and that I would not at all know what the local market should bear.
I was getting frustrated and my time at the hotel (the lovely Boutique Hotel in downtown Amman) was coming to a close. The people at the reception were quite sympathetic and also quite helpful in some of my callings and dealings. My Arabic while passable loses some of its efficacy in complicated conversations. Even more awkward, was the fact that the hotel started to undergo renovation. They were folks in there tearing apart the entire interior of the hotel save my own room. I was somehow the only guest now in the hotel and the only habitable room. I'm sure they weren't happy with that, but they also weren't going to ask me to leave either, a sorta strange dynamic of Middle Eastern hospitality that I was thankful for since I had nowhere to go anyway.
Apartment Hunting
But I was getting hopeless and every day I was trudging along in the heat, dying of thirst, and listening to my fitbit congratulate me on all these wonderful new personal records. The apartment just seemed to get worse and more expensive. It was odd, my last time in Jordan, there were far more places available and in better condition. Now it seems I was scraping the bottom of the barrel in housing options for a premium price. It seems that in a year Jordan had seen a huge increase in housing cost. While I was only expecting to spend 3 months in the country, I didn't want to spend it not being able to touch any surface in my apartment.
So in the end I did find a place, a sigh sadly sitting there sadly on a street post advertising a place far bigger and more expensive than I would have normally accepted. But it was in the right location and relatively clean (it would still need a really good scrubbing). Ibrahim the agent was really nice and really willing to work with me. And with a great attitude he was willing to work with me to get it for a price that was workable for the time I was staying. So while nothing is "perfect" being a stone's throw from Paris Circle with a beautiful view of the citadel as well, there was certainly little to complain about too.
Where To Stay
For those coming to Amman looking for a reasonably priced hotel in the downtown area, I could definitely recommend Boutique Hotel. It was actually a quite nice place and very centrally located to a lot of the tourist attractions. The only downside is that the "breakfast" really isn't much of anything, so I wouldn't depend on that for anything. However the rooms were really clean and comfortable with ensuite bathrooms. Everything was quite new and well maintained. It was recently renovated so however I haven't seen it since then.