"It's the most beautiful city in all of Bulgaria"
Orlina stated as we were making our way to Plovdiv Bulgaria. That seemed a lot to live up to for sure and as one of her favorite places I was excited to share this with a friend. Orlina while from Bulgaria was living in Jordan at the same time as I was so it was lovely to get to visit her in her home country as well.
Plovdiv, considered the oldest inhabited city in Bulgaria it is one of the oldest cities in all of Europe. Going up against historic powerhouses such as Athens, Thebes and others. Although there are older places (such as the ancient settlement of Lepenski Vir in nearby Serbia), Plovdiv is one of the oldest that is still a city to this day.
And what a city, with histories that span millennia and bore witness to countless dynasties and empires that cross through these parts.
Plovdiv, like many ancient cities is built across seven hills. Many cities are built in this manner such as Rome, Constantinople (Istanbul, Turkey), Amman Jordan, and Athens Greece!
What to see or do in Plovdiv Bulgaria
Roman Theater
Built in the 2nd Century BC this ancient theater was one of the largest and best preserved in the area. Capable of housing more than 5000 spectators this theater even to this day seems performances. During this visit the theater was unfortunately closed to prepare for an upcoming concert.
The Historic Center
One of the most incredible parts of Plovdiv is obviously the old town. Particularly wandering the hills and seeing some of the incredibly maintained old wooden houses. They were certainly a wonder to look at although I imagine a bit difficult to maintain. From what we saw though this area was rather popular with locals and tourists alike. Particularly those getting married. We saw a lot of weddings during the time in the city.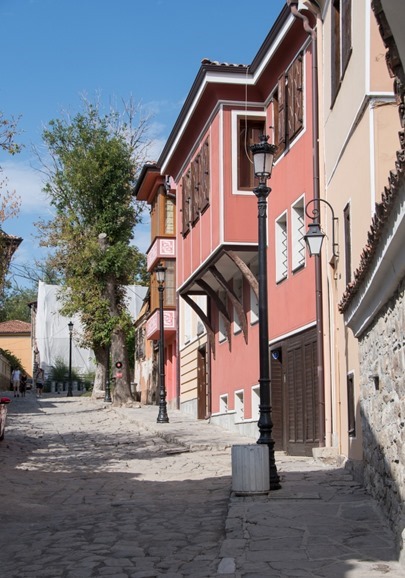 Museums in Plovdiv Bulgaria
The town also has a good selection of museums such as the beautiful Ethnographic Museum and the Archaeology Museum. For a city as old as Plovdiv there are certainly no lack of history in this region. The buildings themselves are gorgeous too such as the Ethnographic Museum.
Shopping
I don't know how good shopping is in general as I'm not a big shopper. But the city has a great set of pedestrian streets that are full of lovely buildings and various shops. It is also a nice place to just sit awhile when the weather is good.
One of the other things I found interesting about Plovdiv too was the more noticeable religious diversity too. I saw several mosques in the city and locals who were more dressed in Islamic cultural clothing as well.
This was a difference than some of the other places in Bulgaria. I had met Bulgarian Muslims in the USA and its proximity to Turkey certainly is noticeable from old Ottoman Architecture. But I didn't realize previously that Bulgaria is about 8% Muslim; with a notable population here in Plovdiv.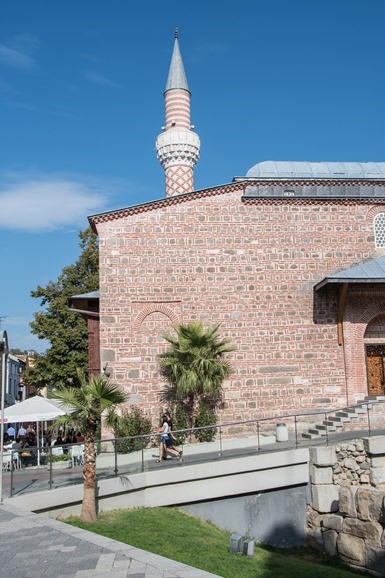 The above Dzhumaya Mosque, one of the most distinct buildings in the downtown stands out from the surrounding architecture. Built in the 15th century, the mosque is the most prominent mosque in the city and a historical landmark.
Plovdiv is also expected to be the European Capital of Culture in 2019. A great time to visit now, although I'm sure there will be a lot of activities then! As a UNESCO World Heritage Site and one of the oldest cities in the World it is a surprise it wasn't chosen earlier! Certainly a highlight of my travels through the Balkans and a place I hope to return to soon as well.