Capital cities in many countries often get a bad rap. Especially those in Eastern Europe where they may not be the biggest draw in those countries for tourist to see. However, these cities often showcase some of the most interesting and beautiful parmats of the country as well as give you a look into the actual daily goings on of the countries these capitals lead. Eastern European cities also tend to be cheaper than many of the Western European ones and have incredible culture, daily life, architecture, and food. So buck the average trend and take a stop in some of these incredible Capitals.
* * * * *
Zagreb, Croatia
Most visitors to Croatia just visit the coast and those that do come to Zagreb just use it as a transfer point to Don't be one of them and instead take the time to see this beautiful capital, walk its hills, and explore the rich heritage of the city. Also check out some of the beautiful sites as well as interesting museums.
Where to Stay: Esplanade Zagreb Hotel
What to See: Museum of Broken Relationships
Where to Eat: HERITAGE I Croatian Food I Snack Bar
Day Trip: Plitvice National Park
* * * * *
Warsaw, Poland
I always felt that Warsaw gets a bad rap. Especially when people compare it to it's more popular neighbor Krakow. Warsaw is beautiful and while it was mostly destroyed during the war it has an old town that is beautiful to explore. There's so much to see here from communist era block housing, to lots of historical sites. If you have time it is worth exploring Praga across the river. The large Palace of Culture and Science (while many consider an eyesore) definitely is a good landmark in terms of finding your bearings in the city.
Where to Stay: Warsaw Marriott Hotel
What to See: Warsaw Old Town
Where to Eat: Warszawa Powisle
Day Trip: Krakow
* * * * *
Vilnius, Lithuania
A beautiful yet quiet capital, Vilnius is one place that surprised us. Mostly because you never hear of it! It is definitely overshadowed by the other Baltic capitals of Riga and Tallinn in number of tourists (probably due to accessibility from cruise ships). The capital is small and easily traversed by foot.
Where to Stay: Artagonist Art Hotel
What to See: Gediminas Hill
Where to Eat: Restaurant Lokys
Day Trip: Trakai Castle
* * * * *
Sofia, Bulgaria
I came to Sofia originally just to see a friend of mine, however I quickly found it to be a fun, hip, young city. You can definitely feel the youthful vibe of the city, especially in some of the pedestrian friendly areas in the center. I did love the mix of architectures and history including those from the Ottomans to the Soviets.
Where to Stay: Sofia Hotel Balkan
What to See: Hram-Pametnik SV.Aleksandar Nevski
Where to Eat: The View Restaurant
Day Trip: Plovdiv
* * * * *
Belgrade, Serbia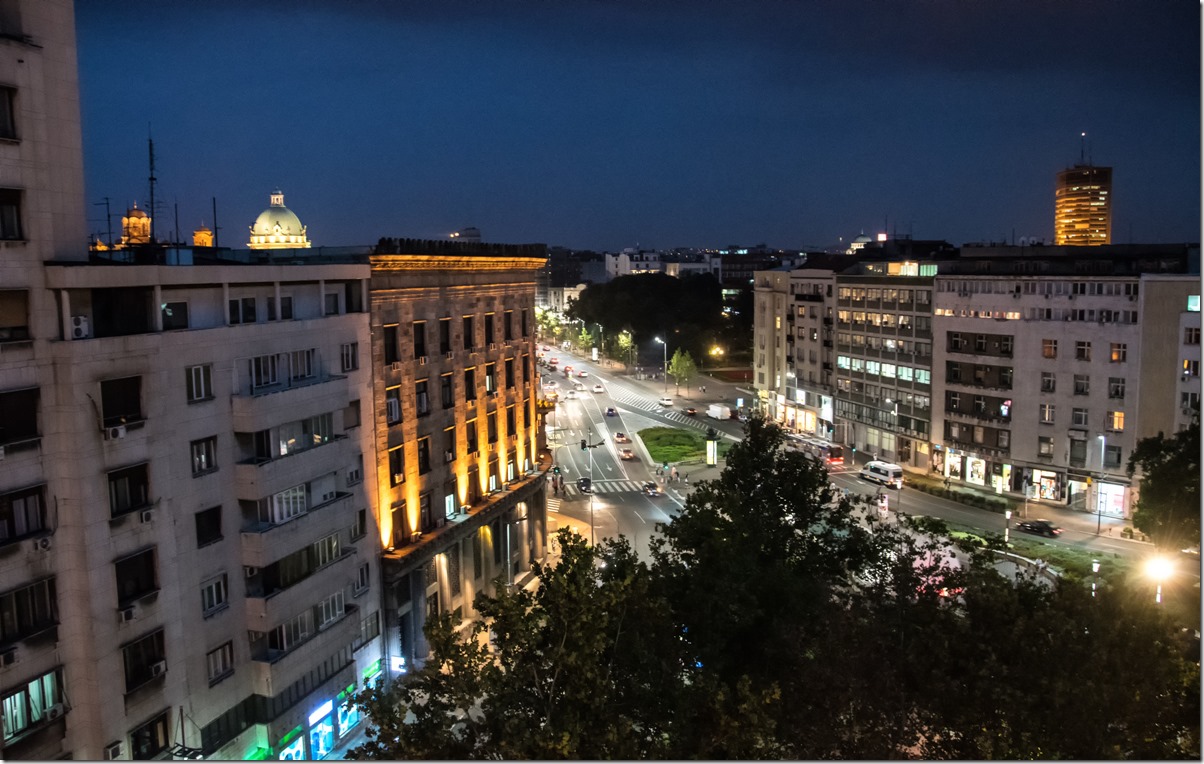 Not the prettiest or most popular city but really that's probably for its benefit. It feels more like a place people live than a place full of tourists. I think that's what I loved most about Belgrade it felt real and authentic and ebbing and flowing with locals and the signs of daily life. You can see fascinating relics to the Yugoslav past in Novo-Beograd or check out the ancient fortress on the Danube.
Where to Stay: Dominic Luxury Hotel
What to See: Belgrade Fortress
Where to Eat: Ambar
Day Trip: Niš
* * * * *
Tirana, Albania
Long closed to the outside world, Albania is a bit quirky but oh so very fascinating. It is certainly a rapidly changing land with some of the friendliest locals I have met anywhere on my travels (people went so far out of their way to help us). We loved Tirana from its odd landmarks to good restaurants and curious locals. We definitely recommend you stay on the south side of the Lana river.
Where to Stay: City Hotel Tirana
What to See: Piramida
Where to Eat: La Vita e Bella
Day Trip: Krujë
* * * * *
Ljubljana, Slovenia
Quite possibly the most picture perfect of these various capitals. I was shocked mostly because I knew so very little of Slovenia before I arrived. The capital is small but absolutely beautiful and quite easy to navigate and wander about. If you are here for more than a day or so be sure to also take a trip out to see Lake Bled nearby. But overall you could spend plenty of time exploring the capital and enjoying its cafes and beautiful scenery.
Where to Stay: City Hotel Ljubljana
What to See: Ljubljanica River
Where to Eat: Manna
Day Trip: Lake Bled
* * * * *
Budapest, Hungary
Budapest has a long and deep and beautiful history. So much of the city is just incredible to explore with lots of monumental architecture and interesting little haunts such as ruin bars. One of the most famous things are its bath houses a remnant from the Ottoman Empire days. The city is huge and basically two different ones with Buda and Pest on either side of the cities. Buda is less developed and is worth more of a few than just the citadel on the shores. If you are looking for more tips, check out Isabel's post on what to eat in Budapest.
Where to Stay: Corinthia Hotel
What to See: Citadella
Where to Eat: Most
Day Trip: Esztergom
* * * * *
Sarajevo, Bosnia and Herzegovina
Known so much more for its history than anything, Sarajevo is one of the most beautiful and most welcoming cities I have ever been to. The history itself is worth going from its role at the start of World War 1 to the sad history and tales from the more recent conflict of the Balkan wars. You feel the hope though in the city in its ability and want to reinvent and revitalize itself and you cannot help but being swept up in it.
Where to Stay: Hotel Europe Sarajevo
What to See: Gazi Husrev-beg Mosque
Where to Eat: Buregdzinica Bosna
Day Trip: Mostar
* * * * *
Tallinn, Estonia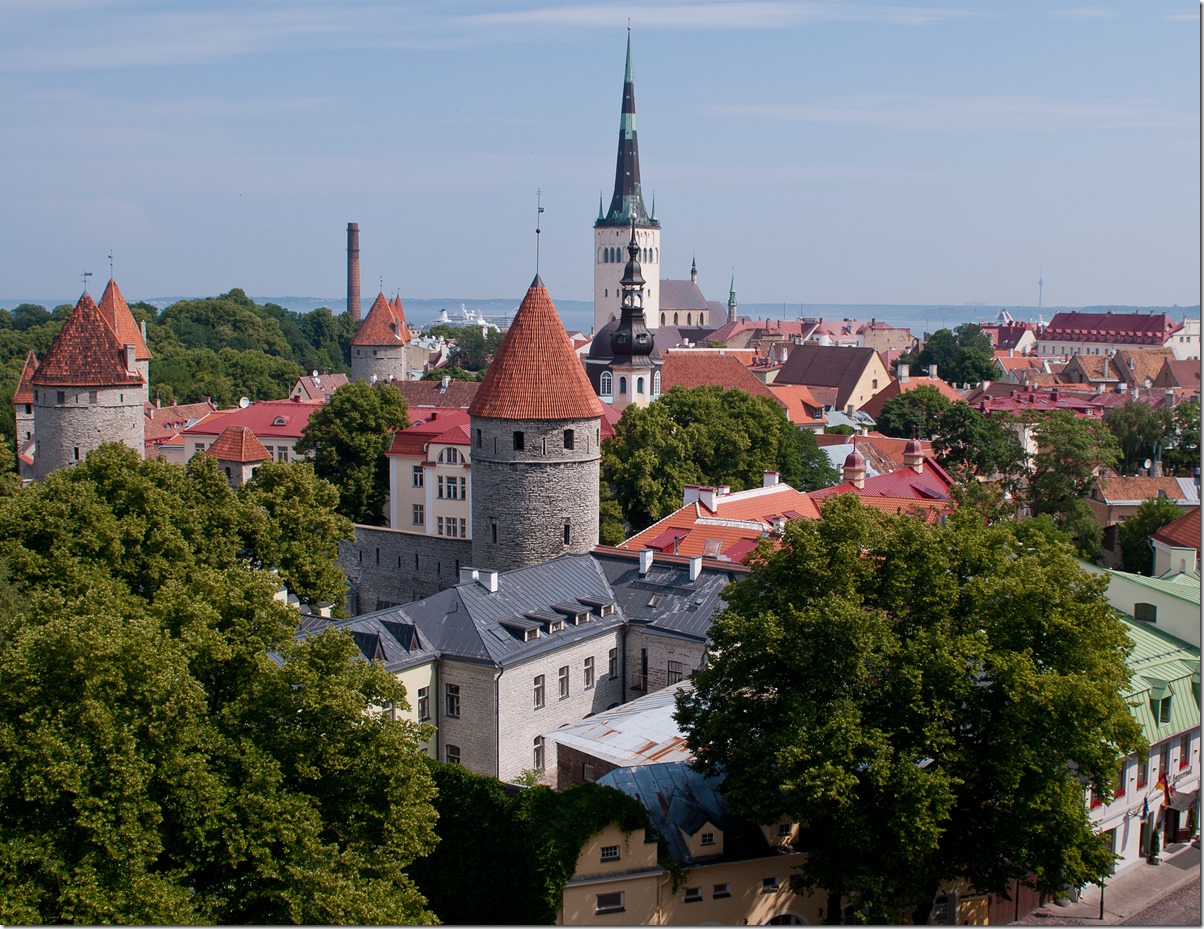 One of my favorite cities in the world I think just from how beautiful it is. I didn't know Tallinn was a walled city before going here, but the architecture of the place is just stunning. We came in the summer during the days of the midnight sun and being able to be out and out for all hours of the night reveling with tourists and locals alike was incredible. Lots of beautiful architecture and fascinating history and museums from before and after all the wars.
Where to Stay: St. Petersbourg Hotel
What to See: Town Hall Square
Where to Eat: Cafe Moon
Day Trip: Pärnu
* * * * *
Now this list was tough to write as there are certainly more than 10 and certainly more than 10 worth visiting. So we ask you, what is your favorite eastern european capital? Which should we add to the list (or our next list)?