Iceland is such a beautiful country and the top on so many people's Bucket Lists. Traveling there was also one of the highlights for me, and hopefully one for you too. To make it easier for my readers I compiled 25 great travel tips for visiting Iceland that will hopefully save you time, hassle, and money. I certainly wish I knew this information before going the first time.
General Travel & Info
Iceland is well connected by flights from the US and Europe. From the US, there are even low-cost flights via. Wow Air. I actually flew Wow Air and it was a rather good experience. Just make sure to factor in all costs when looking at flights. For Wow you have to play for even a carry-on if it's over a certain weight. Although for us this was still by far the cheapest option.
Don't worry about Language. You are not going to master Icelandic in your time in Iceland I imagine. Actually, though the people in Iceland speak incredible English and it's rather easy to get around without the local language. Learning a few words though is always fun and encouraged I found.
Iceland is an expensive country. Most things in the country are imported and the costs reflect that. Things like gas, lodging, eating out, are all really pricey and can easily break the budget of a traveler. Pay attention to your budget, especially for transportation. This ate up a lot of our budget.
Iceland is a member of the Schengen zone and thus for many westerners visiting is rather easy. For Americans, you can stay in Iceland for up to 90 days for tourism without a visa (or rather throughout the Schengen Zone, not just Iceland). For many other visitors, be sure to check the Icelandic Embassy for information on if you need a visa or not.
The water is smelly. Yeah and that's normal, don't worry about it. The first time I took a shower I noticed that the water smelled like rotten eggs, which is a result of sulfur from Iceland being so volcanic. If you stay there long enough you'll stop noticing.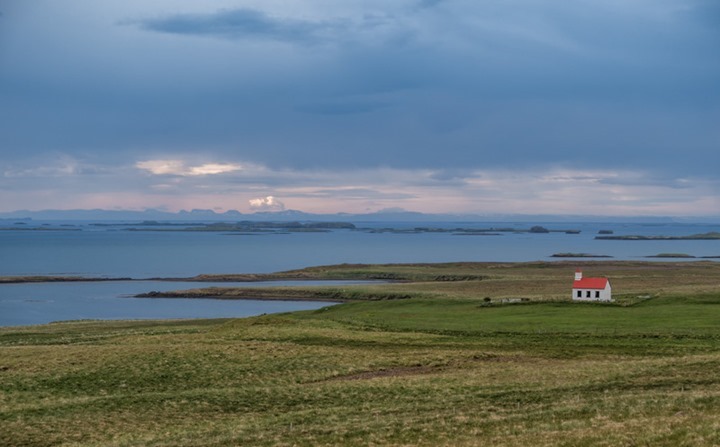 Tourist Sites
If you are planning to go to the Blue Lagoon, it is best to do it either when you arrive or prior to leaving. The Blue Lagoon (a geothermal plant run-off) is located close to the Airport and about a 2hr drive from Reykjavik. Certainly not a convenient quick stop from town.
Outside of a few major tourist sites such as the Golden Circle and the areas around Lake Myvatn, generally speaking, it was rather easy to get away from most people. This is probably one of my favorite things about the country. Being in places like the Western Fjords I really did feel a bit remote in many parts. Also remember though that this could be tricky if you.
Explore outside of the major "cities". This is why you need a car…seriously. The "cities" are nice, but they are small. Actually more like big towns. Iceland's main draw is its natural beauty and the only way to see it is by getting out and exploring.
Iceland is such a beautiful country that you'll probably want to pull over everywhere. Although oddly it had a serious lack of road shoulders for you to park your car. Remember though to not jump or enter any fences as much of the land may be private property. It seemed some tourists thought it was OK to go into an area to take photos of horses or livestock. Just admire them from the road.
Pay attention to signs and barriers and be careful even when there are no signs. A lot of the places in Iceland are pretty impressive and center around the volcanic nature of the Island. Things are dangerous and falling into something can cause injury or death.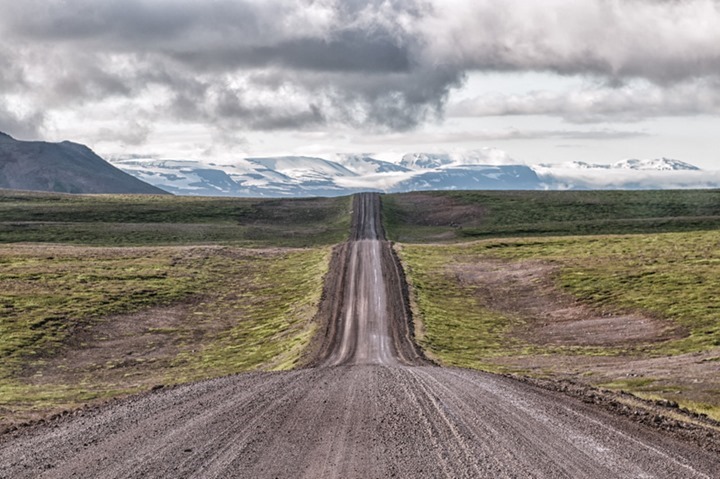 Transportation
Distances are a lot further than they may originally appear to be. The island seems a lot smaller when before we got there but getting to some of the more remote places does take a long time. Expect that you won't be able to drive fast on many of the roads around the Island.
Get a car. Without a car, you really are going to have a tricky time seeing places outside of the main towns. Sure there is "some" public transportation, planes, buses, etc. But overall so many of the sights are only accessible by those with their own vehicle. Traffic is really manageable in Iceland however, and outside of Reykjavik, it is really rather light.
Gas is expensive, particularly if you are coming from the US and distances are rather far. Recommend going for fuel efficiency here if you can help it.
Paying for gas can be a bit tricky if you don't have a chip & pin (Americans). A lot of the gas stations require this for purchasing gas and oddly the stores alongside them are often not associated with the pump outside. Some of them can, however, sell you prepaid cards. However sometimes in more out of the way places, there was no one at all at the station, and without chip and pin, you couldn't get gas. This can be a problem in a tricky situation. I recommend calling your bank and requesting a pin for your card if possible. Your Debit card (if it has a chip) can also work as well with your ATM pin.
Pay Attention to Parking. Most recently a lot of popular tourist sites have started charging for parking. You often need to pay online however, so having data will be important in the country.  Some don't regularly checked. So you need to decide if you want to risk a ticket or not.
Many sites in Iceland require a 4WD vehicle and experience to navigate to. Don't think you'll be able to do it with your little economy car. If you don't know what you are doing, there are places you can book trips with tour companies or "super jeeps" to help you access these places. Be smart.
Seasons and Weather
During the summer telling the time can be a bit tricky overall. The great thing though is that we often felt that we could be outside at all hours exploring various natural places. However, pay attention to closing times for parks and other attractions. Also, restaurants may close early even if it doesn't look late. There are often though some late night options if you are in a "big city" however. Think Reykjavik or Akureyri.
During the winter you might have the opposite problem with the very short days. Also, note restrictions on roads and driving. Some places can be inaccessible during this season and often things can be closed as well. It is, however, a beautiful time to go to Iceland as well with other attractions such as the Northern Lights, Ice Climbing, etc.
For those going to see the Northern Lights, you need to go between October and April. I found it a bit odd that people didn't realize the Northern Lights are not visible during the summer. There is just sadly too much light for them to be visible during the other months. Although even during those months they may not be visible with the addition of bad weather, etc. You have to time it right to get to see them.
The weather in Iceland is unpredictable and generally not very warm. Be prepared for anything and everything in the span of one day. Even during the summer, we found snow, ice, rain, hail, all the span of a couple hours. Pack layers though as things can warm and cool quickly and there were times when it felt summer and times when it felt like a mild winter day.
Always have rain gear with you. I found it best to just leave it in the car most of the time but with the weather I found it being very useful. Also great for visiting geysers and waterfalls as well.
Food & Lodging
Hotels in Iceland are really expensive. Actually Basically everything in Iceland is really expensive. For lodging, we found the best option was to go through AirBNB. This was way cheaper than the hotels and actually, we found some great places to stay this way. The locals were also great in giving us advice on where to go, how to save money, and where to find good parking.
Food is expensive and eating out doubly so. You can get some decent deals at some of the local markets and such if you are on a budget. One of the reasons I really liked staying in a non-hotel was having a refrigerator and kitchen.
Definitely try the Skyr (local Icelandic yogurt) while you are in Iceland. Well it's a bit more liquid than regular yogurt and not like the items that claim to be Skyr here in the USA). Definitely great on cereal or with fruit for breakfast. Was a nice way to save money and have something local.
Puffin is also widely available as a dish in Iceland. I think there are mixed feelings I found by foreigners on whether to eat this bird or not.
Remember though, that even though eating out can be expensive, be sure to try some of the local food. Such things like the local fish are fantastic. Hot Dogs oddly are also really popular and they have a lot of Icelandic Style ones in Reykjavik. There are some absolutely fantastic restaurants in Reykjavik and in the surrounding countryside. One of our best meals was at a little place in the Western Fjordlands. For the really adventurous you can try things like Fermented Shark.
Iceland is certainly one of the hottest places to visit right now. If you are still unsure of why you should go, here is a great post from the Parent's spot on Reasons to Visit Iceland.
* * * * *
Have you been to Iceland? Do you have any great tips to share? Send me a message or comment and I'd love to hear them!
Pin It!