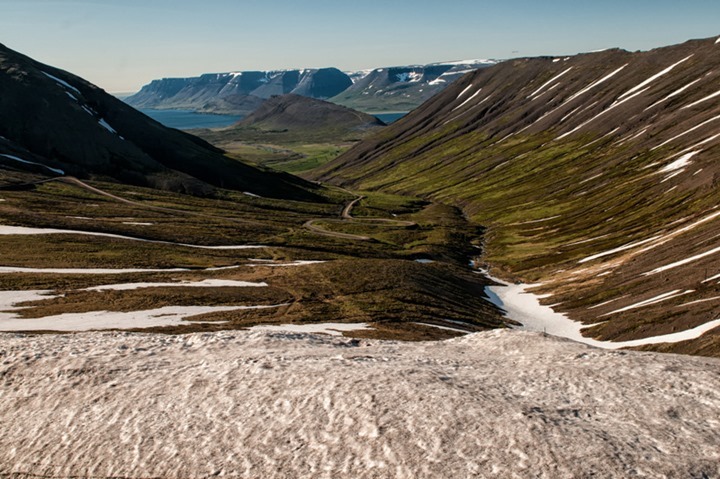 One of the most beautiful but least visited parts of Iceland, the Westfjords invoke the feeling of remoteness and adventure.
Iceland is probably one of the hottest destinations right now, but surprisingly while some places get a horde of tourists, many others still feel really rather remote.
Of all the folks that visit Iceland per year, only a small fraction of them actually make it out to the West Fjords. The Fjordlands are a geographically large area jutting out like a hand reaching out into the sea. Perhaps it's because of its location off the venerable Route 1 or perhaps it doesn't have the big-name draws of some of the other areas.
However, the area is one of the most incredible in Iceland with rugged mountains that rapidly plunge into the ice cold waters surrounding the island. The landscape and remoteness here are more of the draw than any particular noteworthy sight, but that I think is much of its charm.
Getting to the Westfjords
Getting there is a relatively easy and difficult endeavor. Given that it's not really close to any main road, getting here generally requires tours specializing in the area or our own vehicle. The Fjordlands are attached to the main areas of Iceland by a small 10KM wide Isthmus. If you are trying to see the entire Westfjords you might think to enter via either Route 60 and leave via Route 68 or vice versa. One easily takes you to the northern parts of the Fjordlands and the other to the Southern areas.
You can travel most of the Westfjords (in Summer) with a small 2WD vehicle. Our little car actually was able to traverse all of the roads we were on but there were quite a few we wish we had higher clearance or 4WD. As you will probably learn that in Iceland quite a lot of the roads are unsealed so you need to be careful about that. We recommend perhaps having car insurance just in case as well. You might want to check out this guide to driving in Iceland.
The Towns
While the Westfjords are remote, they are certainly not without people. There are quite a few little towns that dot the landscape across this large region. However though sometimes the distance between them can be quite large. I would also imagine that during the winter these areas might get cut off from access to the other areas of Iceland.
We stopped in quite a few of these towns in fact and many of them with incredibly nice people and lovely restaurants. Actually one of our favorite meals in Iceland was at Café Riis Restaurant in the town of Hólmavík The town also has a famous museum in the Iceland Museum of Witchcraft and Sorcery if that is something of interest to you (and a cafeteria).
And of surprise to us was that there was at least one large town in the city of Ísafjörður Iceland. Well large for Iceland with a population of about 3,000 people. I love the charm of this town and the fact that it seemed to be more locals than tourists (which is a hard find these days with the popularity of Iceland).
In terms of shopping and provisions, Ísafjörður is likely your best spot for getting these types of things in the West Fjords. Actually, we got some great coffee and pastries at bakeries in this town which were lacking in many of the other places. Also your likely best spot for finding a hotel if you plan to stay overnight in the region.
The Landscape
The reason you come to the Westfjords is the landscape. Granted that is probably the biggest draw overall for travels to Iceland. The remoteness of the landscape and the general lack of development is really why you need to come visit here. Expansiveness is an understatement.
Words really can't do this place justice. The beauty of the scenery is better seen than read about anyway. So to share a few photos from the place is necessary.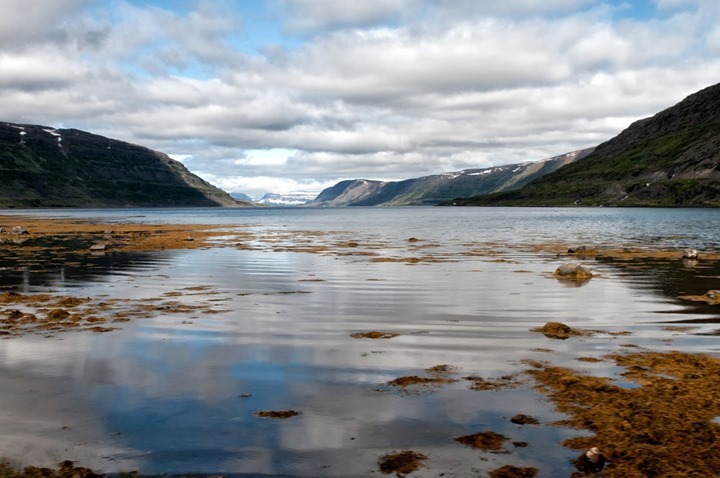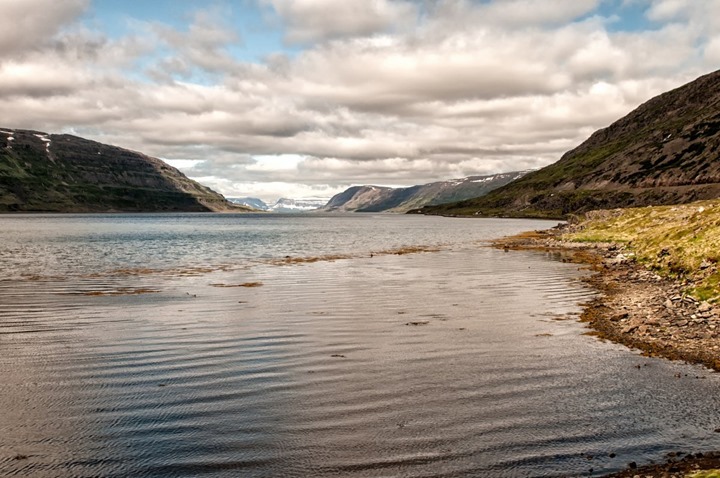 One of the incredible things we noticed was that the land was still constantly covered in ice and snow even in the height of summer. The Land made me think of the Game of Thrones for sure, although I believe they actually filmed more so around Lake Myvatn than here in the Westfjords.
Actually, we wandered over to try to check out this hut out here and see what exactly it was. The hut itself was actually full of Ice and snow. It was not actually what we were expecting to find out this way.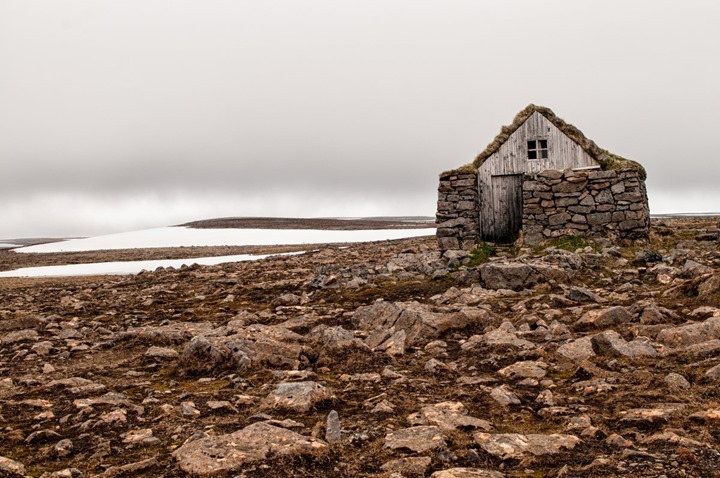 Of note however is that when we came here to explore as it was really quite out of the way from most things (and we were the only people on the road at the time), we discovered to our surprise that an emergency vehicle saw us and stopped to make sure we were OK. It was good to know that folks were out there making sure people were OK and didn't get stranded.
In terms of "large" tourist sites, there are rather few. However, we did go to a beautiful waterfall which seemed to be high on the list of all the tourist traveling through the region (including tour buses).  The Beautiful and Large waterfall, Dynjandi in the Western Fjords is understandably a must-see stop along the way.
The waterfall is multi-tiered and along a few different intersecting roads which probably contributes to its popularity. .Worth seeing? Surely. However from what I could tell many people only went this far in their Westfjords travels and missed out on many of the other beautiful scenic areas as well. Don't be those people.
Oh, and by the way, that rainbow was real and pretty amazing. The sprays of the water thundering over the rocks is what created it.
Practical Information
Where to Stay
This is probably one of the harder aspects of some of the remote areas on where to stay.
For hotels, your best best is probably to stay in Isafjodur given that it is the biggest town in the entire region of the Westfjords. Ho, ever though, there are hotels in many of the smaller towns as well although you may only get 1 or maybe 2 options in some of those cities.
[Check prices and dates here for Stays in Isafjodur]
Camping is certainly an option for those who want to. There are several campsites that we saw around as we traveled and for those who have a camper van you might have easier luck parking it in a lot somewhere for the night if necessary. However as we learned there are many different rules in terms of camping to help protect the environment and due to private land access in areas. I would recommend checking out this guide for more information.
I would recommend as I have in other posts to stay at an AirBNB while in Iceland. I found the accommodations to be really good and really affordable in comparison to the incredibly expensive hotels.
Other Advice
Fill up gas at any major town that you come across. Distances can be longer than you anticipate and you don't want to run out of gas miles from the nearest town.
For other information related to travel to Iceland be sure to check out my Tips for First Time Visitors. Don't be caught unaware like we were!