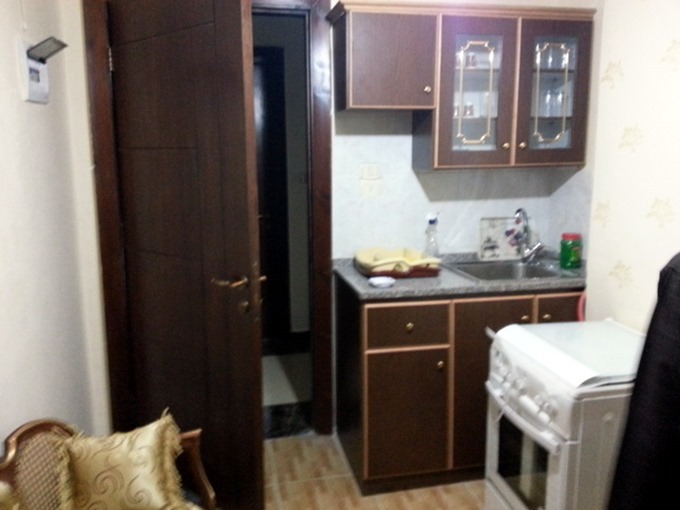 It's moving day here in Jordan.  I moved into this apartment here in Jubaiha after I returned from Doha to visit family.  It was a place I had found online and close to the university.  It was small, but cheaper than I was paying in my even tinier, dirtier dorm room.  It was a strange little place with a lot of quirks.  Winter I spent much of the time trying to avoid getting out from under the covers due to the cold.  In this place there was only electric heating and it was expensive!  I wasn't really prepared or desiring to want to pay more than I needed to.  Not having income coming in, I didn't want to spend more than necessary to have my money last.  Who knows what the work situation will be when I return!
But after all the constant problems with water, I decided to find a new place.  And to be honest, with the weather finally improving, I wanted to try to live closer to the downtown area.  With some help of friends, I was able to find an apartment in Jabel Amman, only a few minutes walk to the famous Rainbow Street for even less money than this apartment (and bigger/better quality).  It goes to show that the more "local" you become the easier it is to find living situations and pay a better price!
But this apartment had its charm.  Waking up each morning whether I liked to or not to the sound of school children in the school yard across from my apartment will not be missed however.  Each morning they would wake and I would hear them saying in Arabic "1 2 3 4!" "!واحد اثنين ثلاثة أربعة" while doing exercises, reciting surahs from the quran, and yelling other things which I could not quite recognize.  It was the perfect alarm that I never wanted to have.
Attempts to cook on a stove that didn't work always as advertised.  The oven also required you to turn on gas and then light a piece of paper holding into a hole to light the stove proper.  I decided not to attempt this and risk burning down the apartment building.  The two-stage washing machine that filled up fine with water but never drained.  Oh I should correct that, it eventually did drain at some point, all over the floor of the bathroom.  The bathroom floor was ironically its cleanest following that, although I still never dared to venture sans flip-flops.
Or maybe it was the crooked workers in the apartment.  The owner of the apartment lived in England and I had the chance to meet him once and he seemed quite honest.  He even paid me for some of the extra fees the complex erroneously charged me for.  However I found the folks who actually ran the day to day business in the building were less than stellar in honesty.  The "maintenance" (I use that term loosely, he wasn't really helpful for much) guy Muhammad who would come around and collect money for water and electricity never seemed to have any change (even when he would promise to return it later) and always somehow imagined up a new bill that it was applied to.
So as I got ready to leave it was no surprise some of the issues I would face.  The wife of the owner showed up to collect the key and give me back my deposit (and for me to pay the last of the bill for the water).  Well as "luck" would have it, they of course did not have a bill for this month's utilities and they said that last month was 17JD.  So they "offered" to let me pay 20JD and if it was not more I would not owe extra.  Yeah right, it's never been 20.
"Oh and so let's just make it 40 then as even."  – they told me.

"Wait how is that correct" – I replied in my best broken Arabic.
They said they never got some of the money for one of the bills.  I told them that I had paid Muhammad who they claimed was a thief!  I'm pretty sure they are all crooks here.  So they said they fired him for being a thief…  But they said that I was honest and that it was probably true if I said I paid.  Although they were still ripping me off.
One of the guy decided to "offer" himself up to help me with Arabic.
"Oh you are learning Arabic?  You can practice with me." – he stated
Are you kidding me?  It's my last day in the apartment. I had no intention of returning here to "practice" Arabic with these crooks .
So I replied, "First lets solve the money problem.  Then we can talk about Arabic practice."
He didn't seem to pleased with my abruptness.  Only saying that I needed more practice in Arabic and he could help. Yet somehow couldn't help with getting my bill correct.  I eventually paid 38JD as I had to get to class, and set off out into the day thankful to not have to return.
---
Another Photo of the old apartment
Some Photos of the New Apartment.