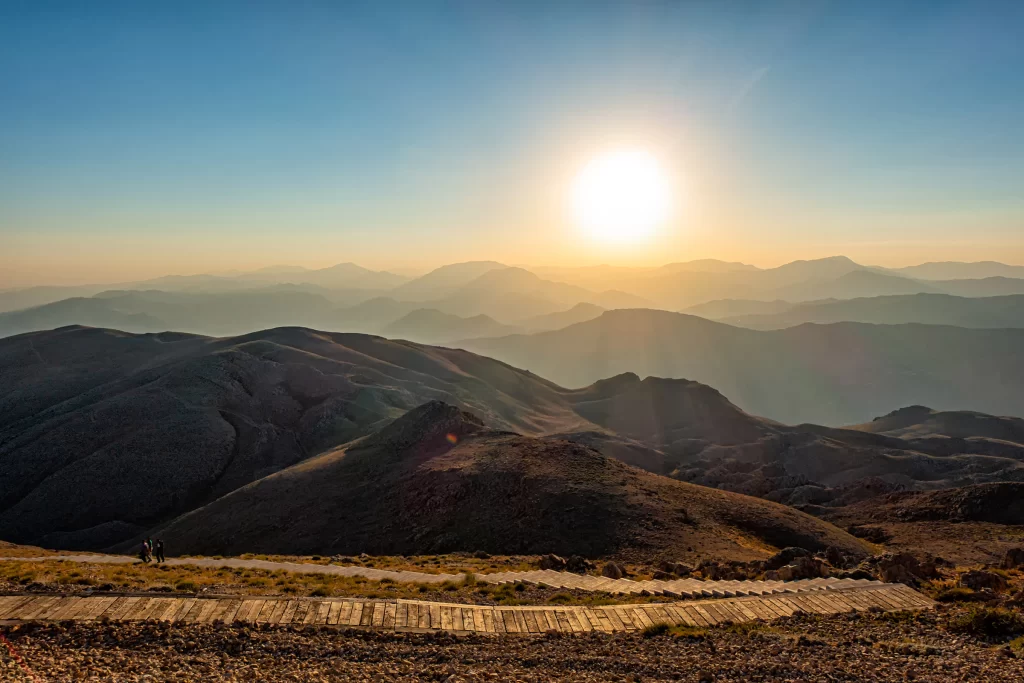 There is very little to do in Adiyaman you almost wonder why any would come here.  If it wasn't for the nearby Mount Nemrut National Park very few probably would.  We arrived here on the morning bus unsure of how we were going to move forward.
So what is Mount Nemrut and why would you come here? Honestly before coming I really only knew it as a mountain with a bunch of statue heads on it oh and that it was a UNESCO World Heritage site. Perhaps on my list of Heritage sites that I need to visit. After visiting I realized that it was a mountain with a bunch of statue heads on it and a few other cool sites nearby too. I always feel though that the "stuff" is only the catalyst to push you out the door. The feelings, the life, the people, the moments are what you really travel for.
If you are a planner, traveling with me would probably drive you absolutely crazy. We had attempted to find a tour from Istanbul to Mount Nemrut but the flights the costs were insanely expensive and we imagined we could just "wing it" and figure it out on our own. We made it to Adiyaman solo which is among those small successes you treasure so well. What we didn't realize (and I'm sure with some research we could have) is that there really is no way to get to the mountain by public transportation. So we had to either rent a car or book a tour here. The tour option won out and we had several hours to spend wandering the city while we awaiting our tour time.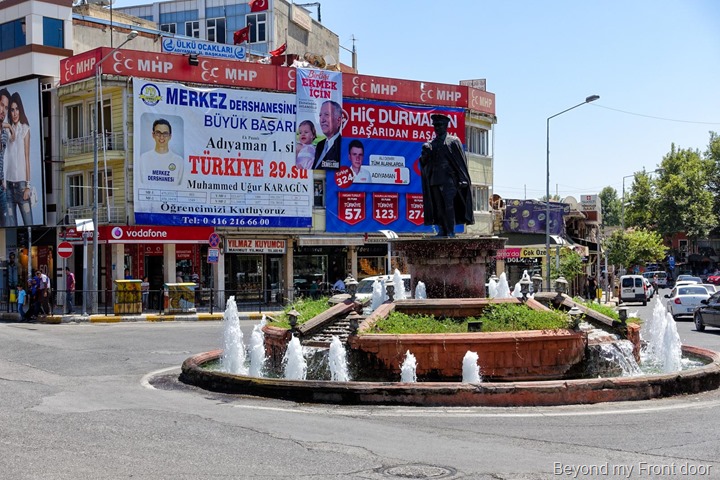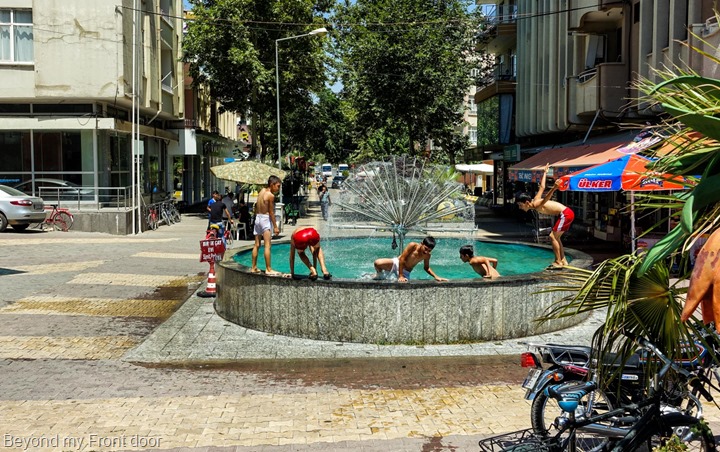 Adiyaman is a seemingly typical eastern Turkish provincial town; a bit nondescript and a bit uninteresting to the touch. However there is a lot to be said about these little towns, watching life go by and children playing in fountains. I find the ability to sit for a moment and watch daily life flow one of my favorite hobbies throughout travel. And in towns that see few foreign tourists in general and especially at this time of year it was amazing when we walked into the only open restaurant (Domino's Pizza of all things) we nearly achieved "rock star" status as the workers there were fascinated by some foreigners wandering in.
Karakuş Tepesi
Of all the folks on the tour we appeared to be the only non-Turks on the bus. Something that was both interesting and a bit intimidating. As we traveled to each site we had to keep an eye on the other folks on the tour since we could not understand the directions given in terms of times at each stop. As we arrived at the first stop I saw the large pillar in front of me and assumed we had arrived at Mount Nemrut already. As we got closer and wandered around I feared we had arrived at Mount Nemrut and it was rather umm…terrible. In all actuality we arrived at Karakuş Tepesi which is black bird hill and one of various different stop along the path to Mount Nemrut. It may have been built by the same civilization that built Mount Nemrut or it may have not been. I felt that was going to be an ongoing theme as very little is generally known abou the civilization that lived in this region and built these statue heads.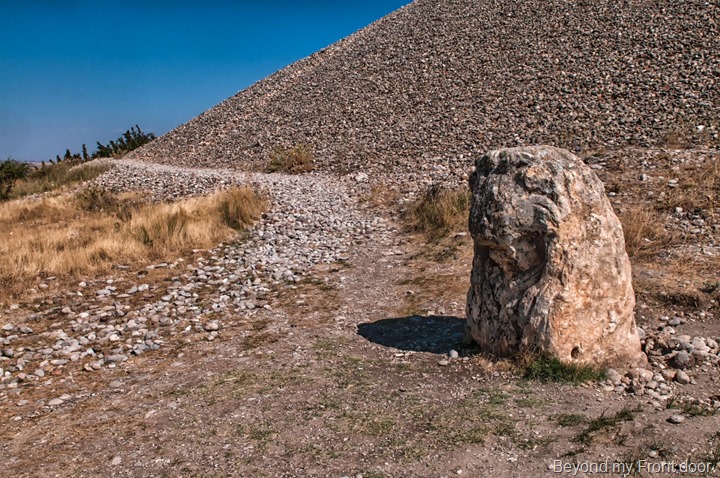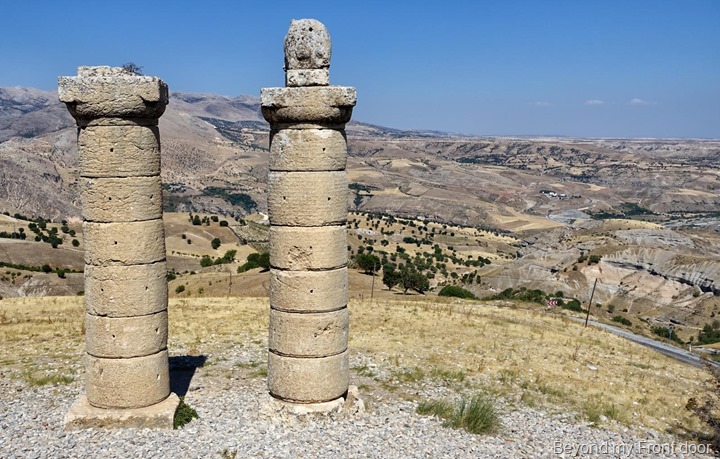 Roman Bridge
One of these things looks different, one of these things doesn't belong.
I found it rather odd although sensible that there was this Roman bridge in the area. It seemed to be one of the few things that didn't really fit into all the other buildings in this area. You have to wonder how the rest of the stuff survived. Did the Romans leave it alone? Or did they not fully explore the area and just pass through on their way somewhere else?
Odd.
Overall the place was really rather busy with Turkish families wandering around the bridge and playing in the river below. Makes me wish I had my swim suit handy.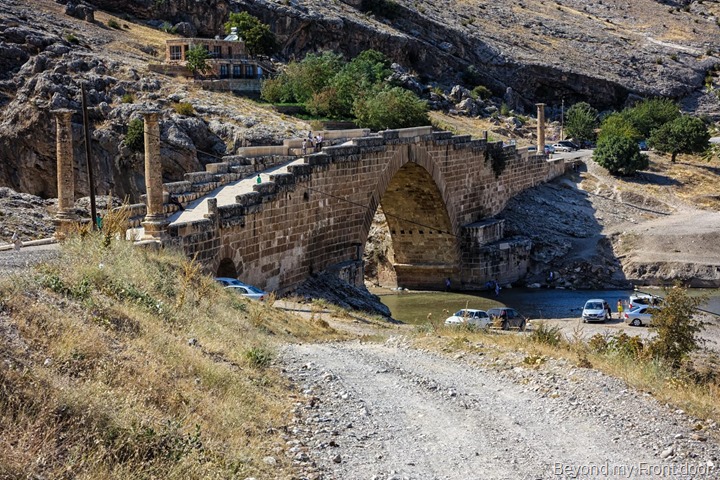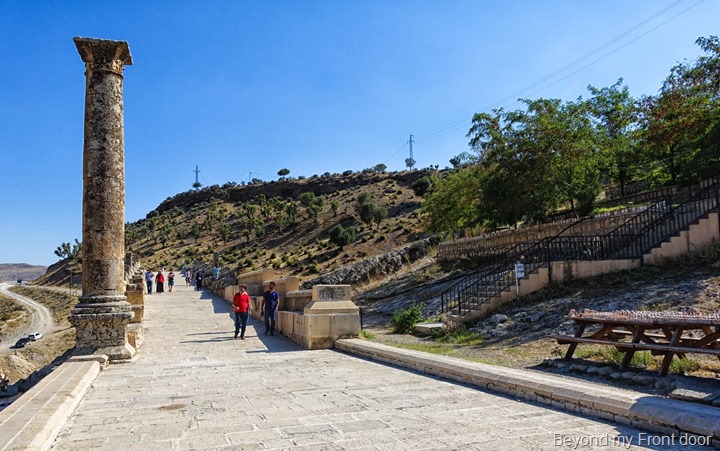 Arsemia
One of my favorite stops along the way was the ruins called Arsemia. Once belonging to another ancient civilization, the ruins were really interesting and rather well preserved. Several statues, and plagues, and ancient text dotted the hill above a stunning landscape.
From what I gathered it was once part of an important city of the Comagene Kingdom which existed in Central Turkey over 2000 years ago. I'm always a bit stunned by Turkey how even 2000 year old ruins are not even amongst the truly oldest in the country. It's mind boggling.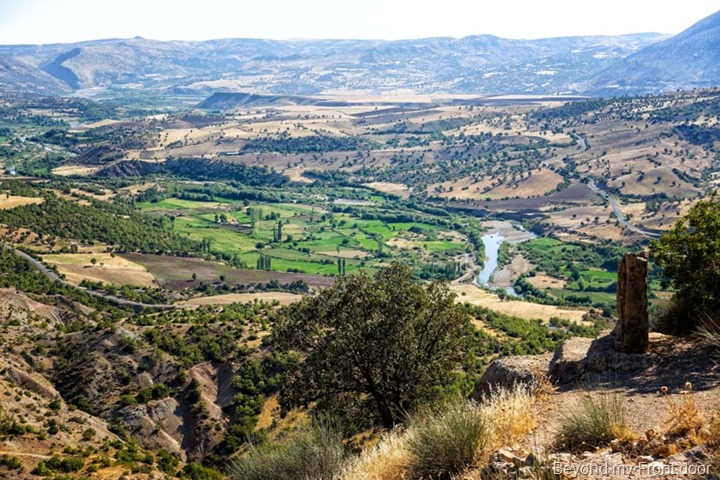 The view over the country side was one of my favorite views on the trip. I loved the central Turkey landscape and atmosphere.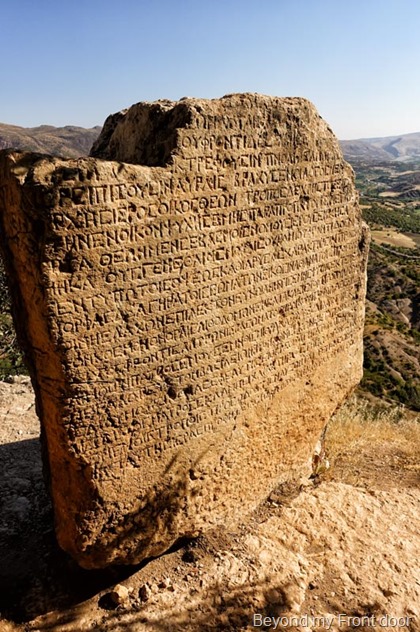 If someone out there can translate this for me I would be immensely grateful!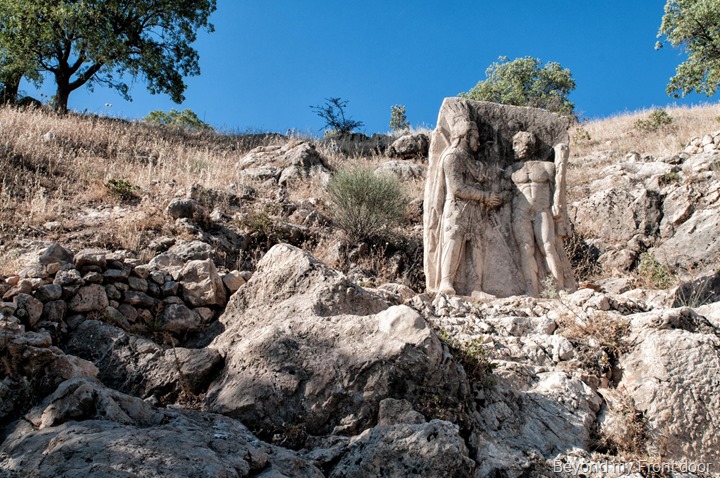 I love the hardy handshake captured in the sculpture. This is probably symbolizing the first treaty and possibly broken treaty.
Beyond that there was a cave system here as well that I didn't try to really explore. There was a lot of crawling and climbing and the overall area of the site was really large which made it difficult to both explore and keep an eye on the other bus mates to not be left behind. I ended up getting back to the bus way earlier than everyone else when I lost sight of them and ran back to the bus so they wouldn't continue on without me. From my friend the cave system itself stopped soon after the entrance so I didn't miss much not exploring.
Other stops before Mount Nemrut
Prior to Mount Nemrut we made a few other stops, mostly just quick pit stops that were barely stops at all really. There was a few ancient buildings on top of a mountain that we got to spy from afar but I suppose there was no way to drive there and I'm sure a climb would have been too long or treacherous for this bus load. Perhaps another time.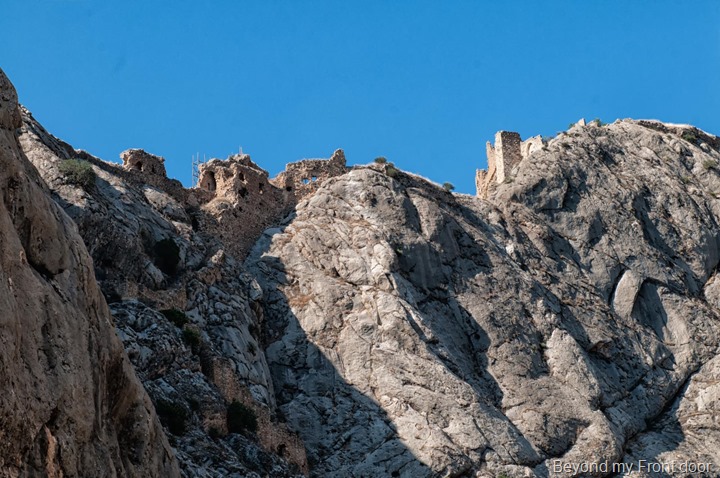 Beyond that just the drive towards Nemrut was interesting to watch. The road was generally empty but there were various different folks we ran into along the path towards our final destination.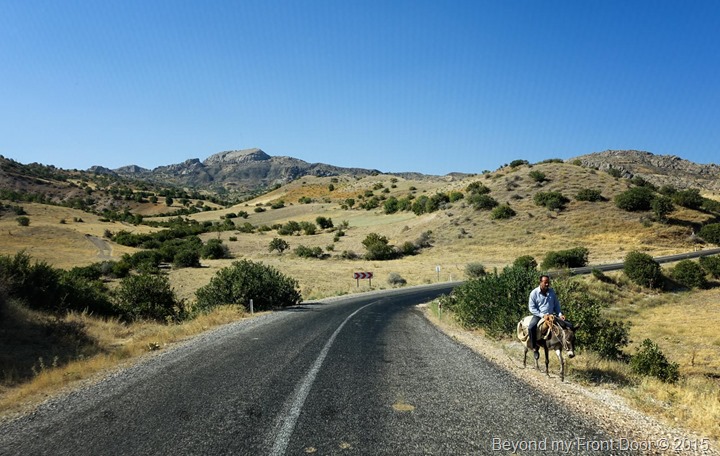 The Mountain
It wasn't until very late did our bus arrive at the final destination and crown jewel of the tour; Mount Nemrut. The mountain itself is rather large peaking at over 2100 feet above sea level, during many seasons the snow actually prevents tourists from visiting.
This is also where all the other tourists were as when we pulled up the parking lot was full of other cars and buses. Even though we were rather high up the mountain there was still a rather long hike to the peak ahead. The peak itself it really rather interesting, as it is actually a "false peak" made of crushed stone. What is the purpose of that? I didn't seem to find an answer and it certainly makes me wonder if anything of interesting is buried below. Perhaps the king of the ancient civilization that built all these amazing statues that lie across the hill.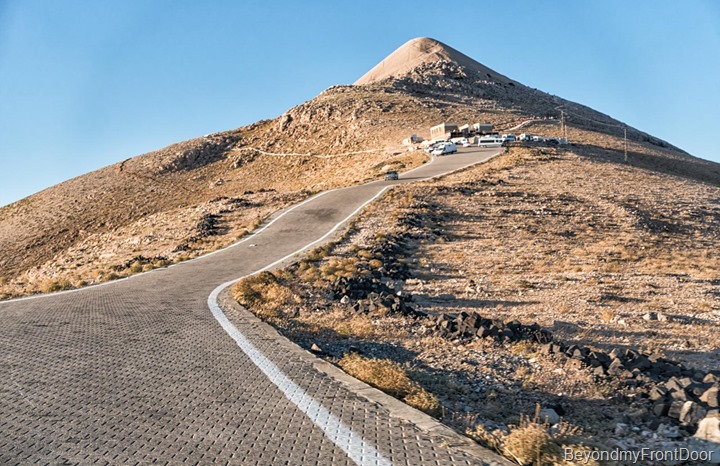 The crowning jewel of Mount Nemrut are the various statue heads placed here so many centuries ago. Many of them still in tact but a few are definitely falling apart some due to time and more so due to the number of tourists that have increasingly visited this World Heritage Site. I wish I could have seen this place years ago before the tourists really started to roll in. I heard even as soon as 10 years back there were very few restrictions and fewer tourists. You could really have the place to yourself and just sit and dream about the past civilizations that flowed through this region.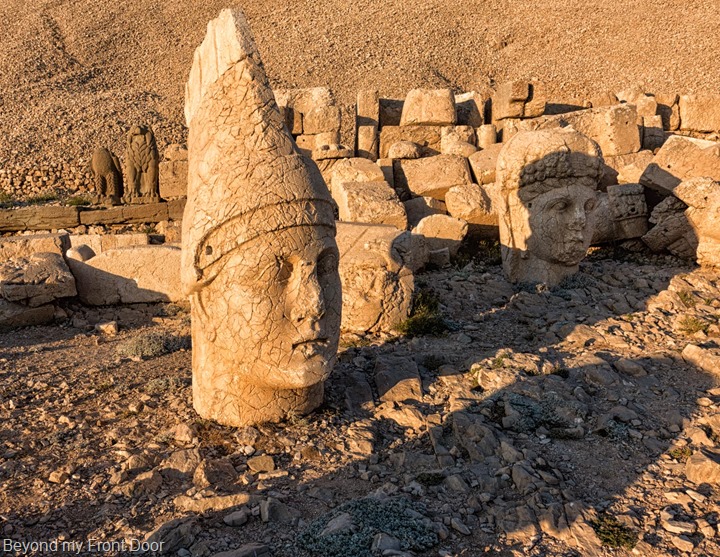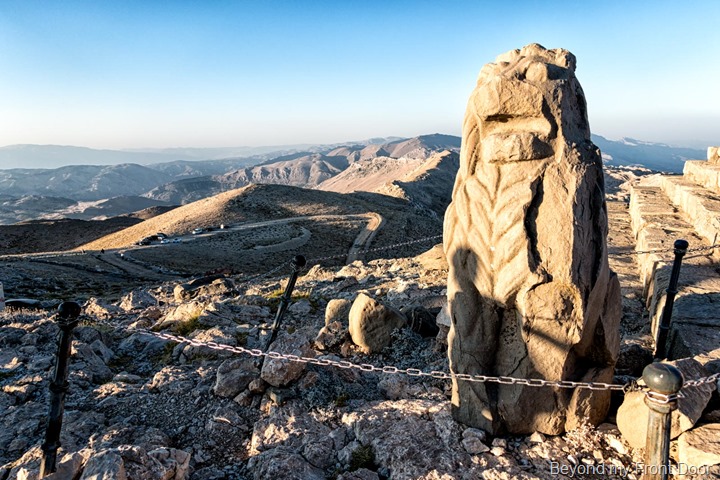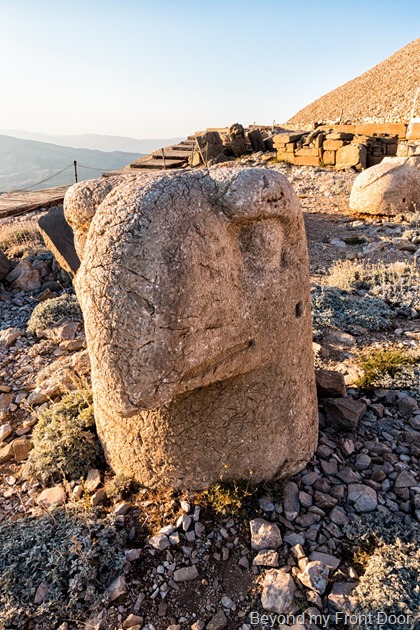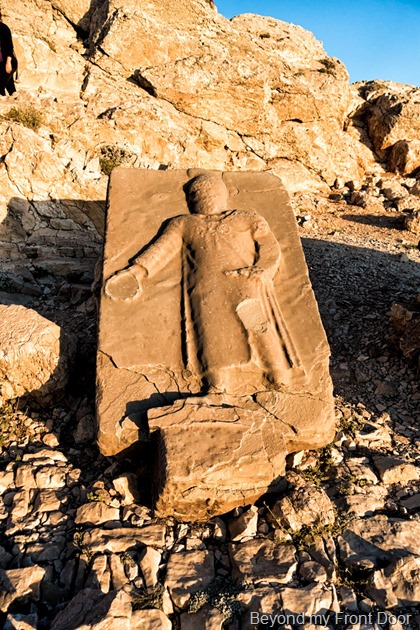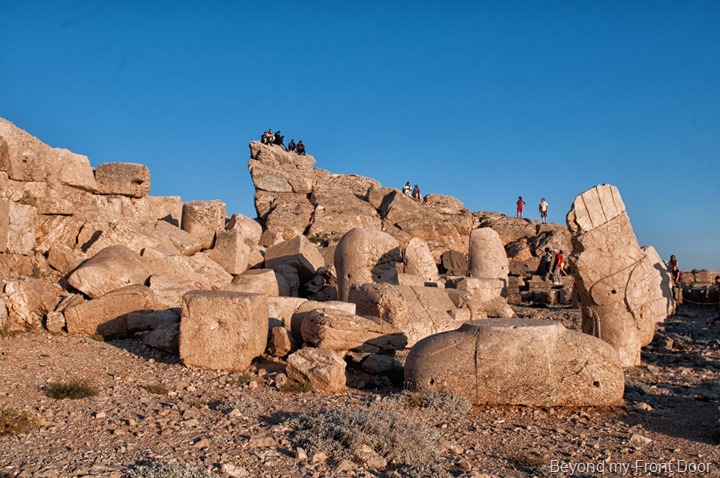 With the sun quickly descending behind the mountains in the the distance the colors on the mountain started to really pop. it was gorgeous being up here this late in the day with the perfect light for all these wonderful statue heads.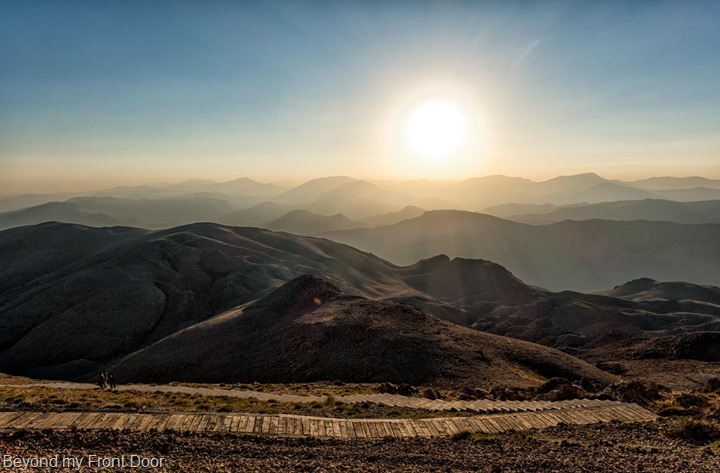 This is a repeat of the photo from the beginning but being one of my favorite photos of the trip I figured I would also put it in the right place chronologically. It was an absolutely stunning sunset and the best I saw the entire trip through Turkey.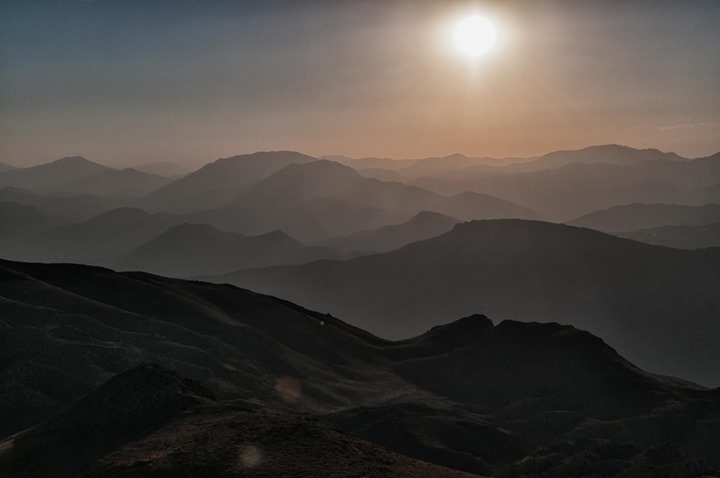 Overall the only downside was that we ended up getting back to Adiyaman way past the last bus of the evening to Gaziantep so we were stuck here for the night. After the initial panic subsided after we desperately tried to find any avenue out of town (various bus stations and other stops) we took the opportunity to find a hotel room here for the night. Sadly as stated early there was not much to do in Adiyaman in the evening beyond finding some local kabobs and travel planning. In the end though we opted to move on along to Urfa and other things worth seeing.
Practical Information
Getting there: Mount Nemrut is closest to the town of Adiyaman which does have an airport (although a rather small one) and getting there is rather expensive. There are airports a few hours away in either Urfa or Gaziantep and you can travel to Adiyaman either by personal transportation or bus. Bus was really easy to coordinate and very cheap. However once in Adiyaman you need to drive yourself or get a tour as there is no regular bus service to the mountain or other sites.
Where to stay: There are not many choices of places to stay in Adiyaman or close to Nemrut. We ended up staying at the Hotel Grand Iskender which was clean and comfortable but a bit pricey depending on your budget.
Best times: The best times of the year to visit the mountain are in the late spring to early fall. The mountain does experience snow in the colder months and there is likely snow on the mountains until at least early April. If you plan to visit, try to get there to see the mountain for sunrise or sunset.