Al-Ula, the beautiful oasis in North Eastern Saudi Arabia has a long and storied history. People have been living in this region for centuries…well actually millennia. It makes sense as it is the reason we are here, to see the ancient city of Mada'in Saleh and of course the surrounding regions too. What you don't realize is that there is so much more to the area than just the Nabataens.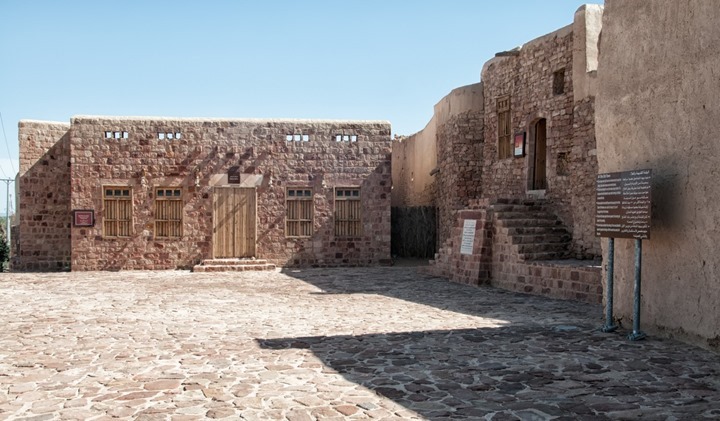 The old city here is really quite old although not as old as some of the area civilizations that existed. No one lives in the old city any more, they were all moved out to the new city years ago. Actually as little as 20-30 years ago parts of the city were still inhabited. These days all the houses and shops have been abandoned, turned over to the city in hopes of preserving it as a historical tourist attraction. Sadly though I would love to have seen this place when it was still inhabited. Still active in the markets and the streets. There is a loss really when things no longer have the people that brought it life. Still it was amazing getting to wander through the streets of the city and imagine life as it was.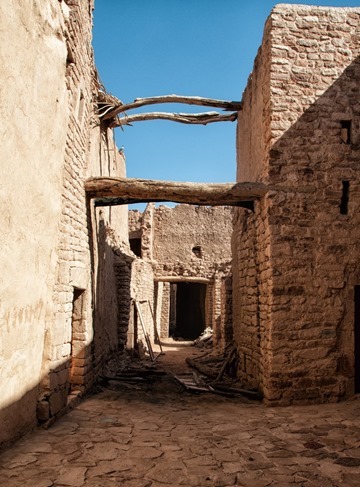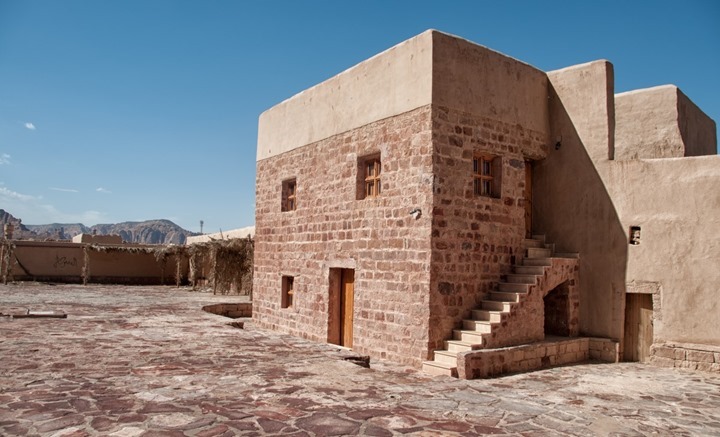 You can see from some of the streets and buildings that there has been massive renovation. Strangely though some of it seems to be complete rebuilds instead of just restorations. It appears some of these will be turned into more modern shops and inns for future tourist needs.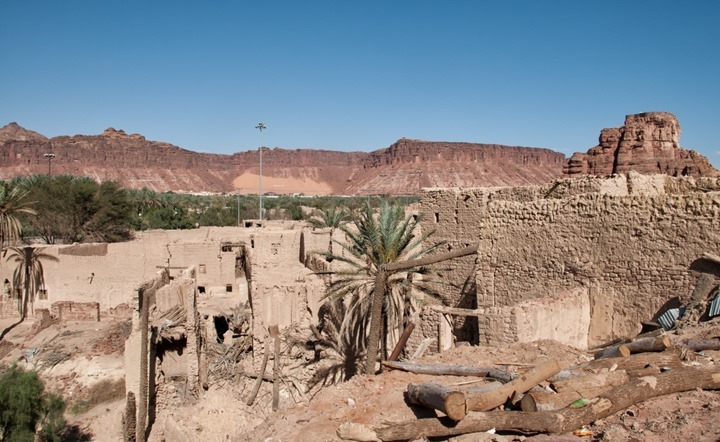 There is lots of construction and demolition going on in the area. This was the weekend so there was no activity in the city beyond just our own wandering.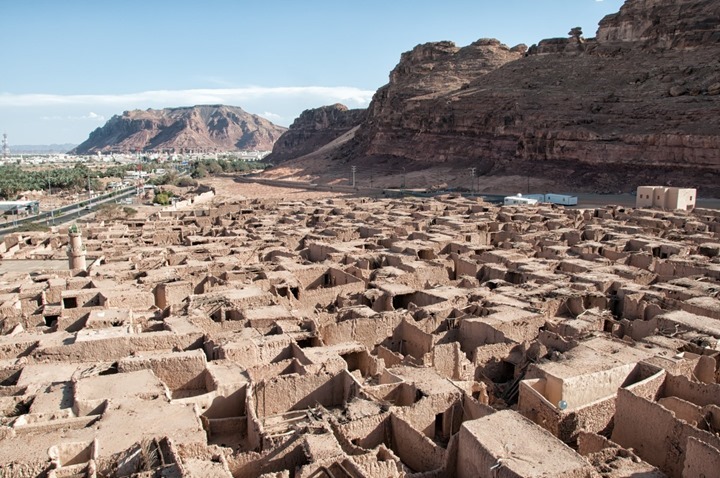 Above the town was a well build citadel. Or perhaps that is rebuilt citadel. The views from there were staggering. Being able to look out across the old city as well as towards the new city in the nearby distance. There are a lot more buildings in this city then we have the chance to visit. I wonder what it will look like when they finish their restorations. Will it be recognizable still to those who used to live here? Will it bring tourists and tourist dollars to this region?
– – – – – –
A bit outside of Al-Ula there is a great place to get a view over the city and the surrounding area. You can see how mountainous it is and how the entire population lives along a strip in the valley. That area was were water was located which makes sense when you think about the needs of this region. You realize how even in the desert regions how many areas of green do exist. Oases of old.
Watching the sunset over the city was a perfect end to a long and crazy day. Besides us various locals and other groups seemed to congregate here for the evening time. The sky lit up a beautiful auburn and the weather was neither too cold or too warm for the time of year.
Practical Information
If you already have a visa to Saudi Arabia, visiting Al-Ula is fairly easy. There is a regional airport with regular connecting flights through Saudi Arabia (primarily Riyadh). You can also fly into Medina and make the 3 hour drive north. The old town is located a few kilometers from the newer city and easy to view either on your own or with a guide. Bringing a guide will enhance the information about the place but even wandering the silent streets is very enjoyable.
If you don't have a car, getting around Al-Ula is tough. You should either rent your own vehicle or hire a guide with a car.
Staying in Al-Ula is a bit trickier there are only a couple hotels. We stayed at the Arac Hotel in Al-Ula. It was clean and fairly comfortable.
Other Posts you May Like