Safari
It's one of those trips everyone dreams about. And for many, no trip to Africa would be complete without one.
So when I decided to head to South Africa with members of my running group in NYC, we knew that a Safari would be the top of everyone's list.
We ended up through an exhausted search (which I'll talk more about in another post) booking our trip to Tangala Safari Camp in the Thornybush Game Reserve.
The Safari Camp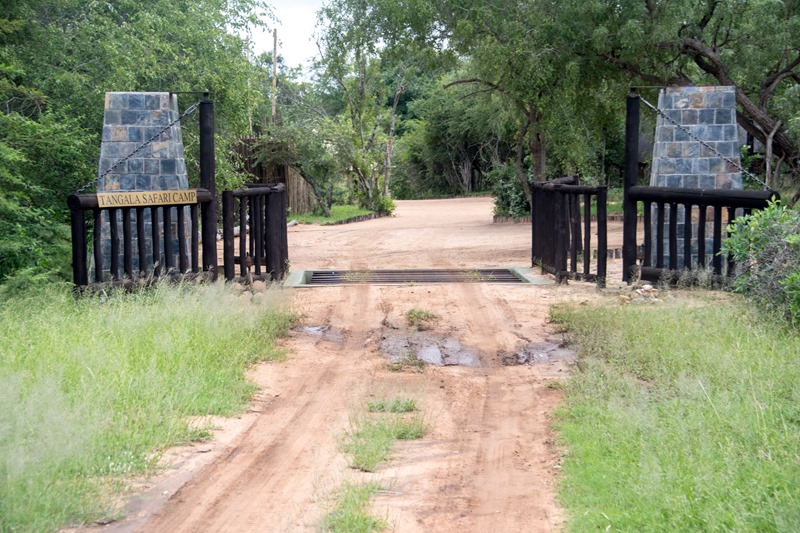 The Camp was really probably the best we could hope for in terms of a place to lay our heads and rest. The one thing I had to say about Safari's is that it really is a relaxing time. You basically have someone take care of all you needs and then drive you around to see animals. I hadn't felt this relaxed in a long time.
The camp consisted of about 6 tents, a pool, a dining area, and several sofas and other lounge areas. There was also a place to have a camp fire.
But when I say tents, you are certainly not roughing it. My tent had a king size bed, a bathroom and power outlets so I could charge my devices in between game drives.
The meals consisted of Breakfast, High Tea (which was lunch), as well as dinner. All the food was made fresh for us and we certainly never wanted for anything. I think this is fairly typical of the all inclusive Safari's but we definitely didn't book any of the really extravagantly priced ones either!
Between game drives you have a lot of time actually on your hands, so having a comfortable place to just lounge and relax was definitely important. I mostly used to time to sort through and edit photos and nap. But to each their own.
The camp also had a fully stocked bar with both soft drinks and alcohol. Although since none of the folks in my trip drank, I can't really speak to much of that.
The one highlight though was that we did end up having the entire camp to ourselves. Our group was large enough to take up most of the space in the camp so we lucked out here. So commandeering places to sit and sing songs or play games was easy. The staff even made us a fire to warm up by (it does get chilly in the evenings).
The Game Drives
Each day consisted of two game drives, one in the morning and one in the late afternoon. This is pretty typical for most package safaris as that is when the animals are most active. (The middle of the day is too hot and they usually go hide away). Some safari companies over night drives or walks.
No matter when you arrive you get a full day of activities based on the number of day you book, so if you get there in the morning like we did, you get an afternoon drive the first day and then a morning drive on the last day before you check out.
The drives themselves were obviously the highlight of the trip. Each lasts several hours and you are taken through the dirt roads and paths in an open air land cruiser. You have a guide and a tracker. The Thornybush reserve is rather large and there are several camps that sit within its boundaries (so you do run into other drivers) and the various camps do share sightings which makes it easier for them to show you any found animals.
This reserve also does have all of the big 5 and we were thankfully able to see all of them (even a couple leopards) which is quite great for any safari trip.
Summary / Overall Thoughts
Overall, the trip was wonderful. While there were a few minor issues or annoyances (Wi-Fi was extra, there was a bit of an issue with drink costs, this lodge doesn't offer game walks) the positives were so much above any of the issues that we had little to complain about.
We ended up staying for 2 nights, which gave us a total of 4 game drives. This was plenty we found. After awhile, honestly, the game drives start to look a bit similar. The areas of these reserves and Kruger in general are massive. If you were able to stay see different parts of the area (which would be many many miles apart) you could perhaps see a larger variety of ecosystems and the fauna contained in them then maybe more time would have been warranted.
But for us, 2 days was enough to see more than what we had expected to see. And more days would have certainly broken our budget (it is hard when you are trying to book a trip with 9 people in mind).
The lodge more than met our needs, the food was great, the rooms/tents comfortable, and the staff more than attentive. We had a great guide and tracker, and overall everyone said the Safari was their favorite part of the trip.
Final Notes
Last I would definitely want to give a shout out to Tangala Safari Camp who are wonderful and we are so happy we chose this place as our spot for Safari. It certainly met all our needs (from cost per person, to quality of drives, etc.).
And of course special note to Jacqui and her team at Active Africa who are great safari travel agents. She dealt with us constantly communicating and trying to accommodate 9 people, and found something that satisfied everyone. Certainly not a small feat. If you book say hi for me.