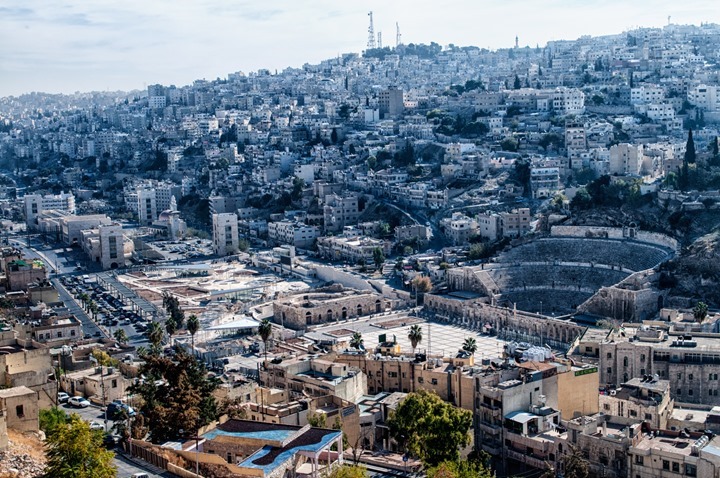 So people have been asking me what's been going on and I've slowly been answering it in various forms randomly in phone calls or on Social Media.  But yesterday I learned that my Visa arrived which was a great surprise.  I mailed it to the embassy the previously Friday and it returned on Thursday.  I actually thought there was something wrong because it was so quick, but according to my brother (I had it mailed to his house since I don't umm currently have an address at the moment) and it seemed legit.
Now if only the folks doing the Indian visas could learn from this!  Ah hem.
So I'm return to the Middle East and to Jordan specifically if you haven't heard yet.  Yup, back again for some more Arabic Language education, hummus, falafel, dips in the Dead Sea, etc.  Perhaps not Petra unless someone comes to visit to force me to tolerate the heat and admission price during the summer to go there.
I wonder if that one-eyed cat who followed us around for the day is still hanging around the tombs there?  Anyway…
So it should be easy right?  I mean I lived there before, I know the city, I have friends there still (I think).
Hmm oddly I have no idea what I'm quite doing yet.  Shhh…please don't tell anyone.
Yes really, I'm leaving in a bit over 2 weeks and I'm still trying to figure out what I'm going to do and where I'm going to live when I land on the ground.  Probably not the best plan for 2 – 3 months of living and studying right?
In my terrible defense…Things were in a bit of a weird status recently.  I had an idea of when I was leaving and I wasn't sure with work and other things going on when or if this trip was going to work out as planned.  But then I needed to make a decision, buy a ticket, and get things moving.  So I did, I found a really good ticket for the weekend of the fourth and had to act upon it.  (Travel miles woot!).
So somehow I went and bought a ticket and sent off my passport to get a 6 month multi-entry visa (so I don't have to pay if I do any region travel) and then well yea…
For anyone who knows me probably thinks this is pretty normal right?  Well yes, but usually when I'm going for somewhere to live I generally have a better sense ahead of time what I'm actually doing.
But that is travel right, even when you are going to places you know, it is still a bit crazy, unexpected, unknown, etc.  I don't know who I still know in the country.  I don't know how well my Arabic will gel back into place when I'm on the group.  I'm starting to panic about absolutely silly things like navigating taxis.  I even re-read some of my old posts to learn how to travel there again in case I forgot.
This trip while similar to the last will still undoubtedly be completely different.
So yea even the well travel get a bit neurotic when big travel dates loom so umm things will all fall into place though I think.  I even have a few ideas of side trips to take to visit old friends in the region.
I hope you follow along in the travels, I will definitely work to be more up to date than I have been in past travels.  Look as you can see I've posted Way more consistently than ever.  And if I don't be sure to poke me a bit ok?
And if you happen to be in the region, please do say hello.  I will be happy to show you around Amman as well if you ask.
– A
* * * * *
Also check out Budget Travelers Sandbox for some other Travel Photos and maybe some stories too!