With 2014 just starting up, it's time to start planning your year of travel. I pulled together a list of great destinations to check out in the new Year with recommendations on when to go there. I pulled these from lists of places I have visited personally to make sure the recommendation is not simply just a rehash of other lists. Here is hoping that 2014 is your best year of travel yet! So follow on to learn Where to Travel and when.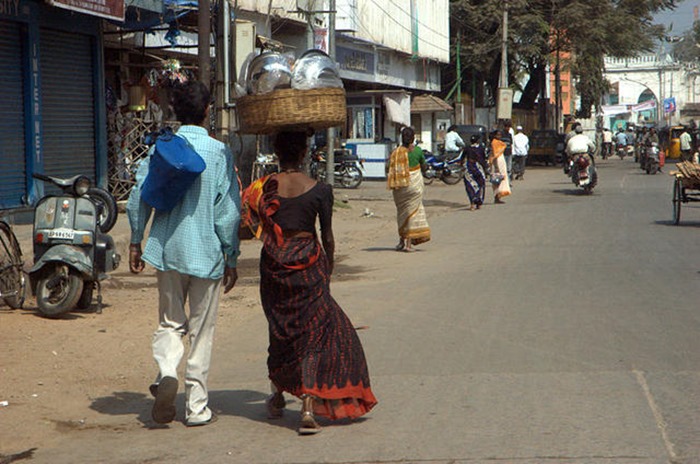 If you can get the visa, January is a great time to visit the incredible sub-continent of India. Overall the weather is pretty nice, and you get a bit of lull from the tourists swarming over the December holiday season (prices decrease in January). It is a great time before many of the rains hit different areas of India, or the temperatures swell. The extreme North of India perhaps you might want to wait until later in the season but for much of the country, January is Perfect. If things all work themselves out well, I'll find myself here when this post finally goes to publish.

Going south for the summer is definitely recommended if you are not a cold weather person. In February the crowds are manageable and the weather is incredible. Summer in New Zealand depending on whether you are on the North or South Island can be short, so make the most of the time and get out here and visit. If you haven't been to New Zealand before, you will wonder like I did what took you so long to take the plunge.

After the Arab spring, much of the middle east lied (and still lies) in turmoil. Jordan seems to have manage to navigate much of the issues facing many of it's neighbors and yet people imagine it is dangerous as well. Guilty by association perhaps. Jordan is incredible, safe, and full of history, and go before more of the crowds realize it is an easy destination to visit. Prices are affordable in March as the winter thaws and the high season has not yet sped up in April. The weather can be a bit unpredictable in April, but much of the country you will find manageable temperatures, and even beautiful greenery in the North.
There is never a bad time perhaps to go to Japan, but spring has always been a particularly special time for me during my travels in Japan. If you are lucky you can catch some of the Cherry Blossoms (Sakura) that bloom around the country this time of year. If you are there in April there is certainly somewhere in bloom, although timing specific places is difficult if your time is short. If you do plan to travel around while there, make sure to investigate the Japan Rail pass as you can save big on expensive train travel.
Temperatures in the Summer can get really hot in North Africa and be really cold in the winter as well. Head there in the Spring before things heat up too much. These days Morocco sees huge tourism numbers, but finding hotels, tours, and getting around is still easy in May even for last minute booking. Temperatures in the Sahara can be hot during this time but still nowhere near the fire of Summer. Head out to the coast as well for nice breezes and beaches. Check out Essaouria if you have time which is one of my personal favorites.
Strangely things are slower in June than in some of the other months even though the weather is great and everything is open. I can still be a bit cool in certain parts of the country, if beach and sun is your only draw to the country. Cappadocia does not yet see it's high summer peak of tourists and the weather here won't yet have you sizzle under the summer sun. You might still catch some rain in places but overall the weather, prices, and crowds make this an optimal time to visit.
July – Norway

There is never a cheap time perhaps to visit Norway with prices some of the highest in the world. But oddly while tourism may be peaking, prices are not yet so. Given that most folks find themselves in Scandinavia for work, summer is not the busy season for hotels and prices can still be snagged for reasonable amounts. Norway is one of the most beautiful countries I've visited with its high mountains, rugged terrain, and numerous fjords. This is definitely a great year to come and visit.

Trying to stay North and visit the lesser visited Baltics. Estonia is no longer undiscovered for sure as you try to navigate past loads of European tourists many on various "stag and hen" parties. Prices though have not hit as high as I would expect for such a beautiful country during one of the best times to visit it. You'll still catch much of the "white nights" although days will have shrunk since the earlier months they will still be long and things will still be going well into the night. Enjoy the weather, history, and arts. Prices in the country are definitely rocketing up as its becoming a center for many different industries, particularly tech given Skype having a home here. Make sure to check out Tallinn, one of the most beautiful walled cities around.
Croatia is the darling of the Aegean these days and for good reasons, however summer finds huge crowds and prices due to tour groups and cruise ships finding themselves here. Go in September when the temperatures are still warm but with folks back and school the crowds will be far less (and the prices too). 2014 is the year to go as numbers keep climbing each year and it won't be long before Croatia is pushed out of affordability. There are so many places to see in this country if you have time check out the coast and the interior. Make sure to make a trek as well out to Plitvice (or its smaller brother Krka) to see some incredible waterfalls and scenery.

Temperatures have chilled and so have the tourist numbers making October a great time to head to Czech. In the mountains the leaves will have changed adding lots of color to the landscape. You might even find moments of quiet in the capital along many of its avenues and bridges. Czech is no longer as cheap it as was a decade ago, but it is still more affordable than some of it's western Europe neighbors. Make sure to take some time to head to the lovely towns and villages in Bohemia where the weather will be crisp but still not yet too cold.
Spring time may be my favorite time in Australia. Although Australia is a year round destination, and visits for places should depend on where you want to see (the North has a dry and wet season). During the summer temperatures can be quite warm so Spring will make a great time to be outdoors seeing many of the parks. If you find yourself in the area, I highly recommend a drive along the Great Ocean Road, or really any drive as the scenery in Australia certainly never disappoints. Just be mindful where you are, as there can be huge distances between destinations.
I was once told there are two seasons in Thailand, hot and hotter. Temperatures are not cold in December but they are far more manageable than their summer counterparts. Things in Thailand are a bit unstable at the moment and hopefully by December things will have worked itself out. Even if not, if you go, just be mindful and avoid areas where you could be targeted and enjoy the land of smiles. There is never a bad time to visit Thailand, however December is certainly one of the better times I've found.