After having lived in this region on and off for many years I feel that I'm always "defending" Philadelphia from the Naysayers.
Sure there were some problems back in the day, there were a lot of dangerous areas (and still are). But things have been improving a lot and have improved a lot. Philadelphia is the king of turn around stories and this place has turned around a lot. There are plenty of options to fill up several days visit to Philadelphia. The city regularly makes the top places to visit, live, work, etc. And if you are still not convinced, if you still believe that Philadelphia doesn't deserve the accolades.
Read Along.
* * * * *
Arts & Culture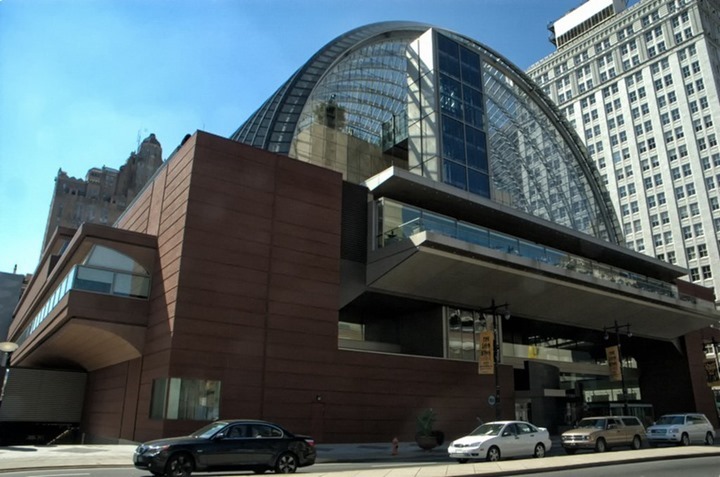 There are a lot of places to experience the arts in Philadelphia. One of the largest museums, the Philadelphia Art Museum holds an imposing position over the city. But it is not the only art museum around, including the beautiful Rodin Museum (the only of it's kind outside of France), the Barnes Foundation,
Be sure also to wander the streets of the city and check out the multitude of murals that adorn the sides of buildings around the city. Founded originally as a anti-graffiti campaign, it has become a huge art draw in the city.
There are a lot of venues on and off Broad Street (Avenue of the Arts). For music, one of my favorite buildings the Kimmel Center is beautiful for its architecture as well and home to the Philadelphia Philharmonic. You can catch some great plays and musicals at Miller Theater, Walnut Street Theater, and others. Classical music at the Academy of Music, more modern bands at the Tower Theater, World Café Live, the Trocadero, and others. Don't forget to catch some great comedy acts too.
History
If there is one thing Philadelphia is known for history. This is the place the history books in the US wrote about and if you imagine the Declaration of Independence or the US Constitution, this is the place it was penned. It was even the first US Capital. Did you know that Philadelphia is the only World Heritage City in the United States? It's history and importance is a good reason for that.
Be sure to visit places such as Independence Hall, the Liberty Bell, and various other places nearby. The Liberty Bell used to be in the bell tower of the state house but it was moved years back to it's own building. Also be sure to check out the great Constitution Center with lots of fantastic exhibits. Washington Square also houses a tomb of the unknown soldier of the revolutionary war.
If there are firsts in the Nation, many of them actually were in Philadelphia. From the first zoo, to the first bank of the US, to the first medical zoo, you'll find so many of them on the streets of Philadelphia. Be sure to also check out some other great stops such as the Edger Allen Poe House, Betsy Ross's house, the oldest inhabited street (Elfreth's Alley), and more.
Also an exciting time to be in the city is the week leading up to Independence Day. There are events, parades, and shows all week long and the fireworks and concert for the fourth are a must! If you are going to celebrate the 4th of July, do it in the city that made it famous.
Philadelphia Restaurants & Food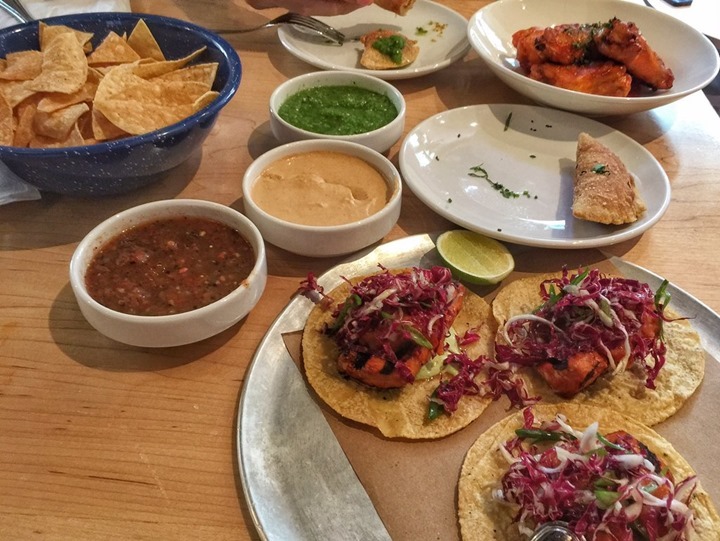 Food. I'm a lover of food and Philadelphia doesn't disappoint. Don't confuse the Cheesesteak with all that Philadelphia has to offer (although the cheesesteak is worth trying). Philadelphia has no shortage of great restaurants and cuisines to try.
First the cheesesteak, the namesake food choice of Philadelphia. Once you've had it in Philadelphia you won't try those imposters everywhere else. You could go for the rivals in Pat's and Geno's (I'm for Pat's of the two) which pits locals against each other for their favorite choice. Or get off Passayunk Ave and try some of the other options such as Jim's (on South Street) or Tony Luke's. Everyone has their favorite. Be sure to try it with cheese whiz.
Don't forget also to try the water ice, Philly pretzel and many of the other local options. For a fantastic food adventure be sure to spend time at the Reading Terminal Market, one of my favorite places to eat. While there be sure to check out a lot of the great local options and be sure to check out places such as Beiler's donuts (closed on Sundays) if you want some of the best donuts you've ever had.
Great restaurants such as Jones, Vernick, Amada, and many other's that dot the landscape of the area. There are great options for all price points. If you can't find great food in Philadelphia, you must have gone to the wrong city.
Architecture
One of my favorite things about city is Architecture and this city doesn't disappoint. If you think of old buildings, you tend to think of big, beautiful stately building. There are a lot of examples of this in Philadelphia from the old state houses, city hall, old banks, and trade halls.
Many of the other nearby cities lost a lot of their pre-revolution architecture but there are lots of places to still see it in Philadelphia. You can actually stand, eat, and pray in many of the same places the early founding father's did as well. Elfreth's Alley is one my favorite places to check out too for old, beautiful buildings. As the oldest continuously inhabited streets, it has beautiful early era houses.
Actually a lot of old row homes in Philadelphia still remain, used as housing or repurposed as businesses. These houses are beautiful and functional and great that many have managed to last for more than a hundred years. Also take a tour of the beautiful Free Mason temple in Philadelphia as well; one of the most distinct buildings in the city.
Philadelphia Sports

Philadelphians take their sports seriously. Perhaps too seriously. The city lives and dies by the outcomes of its sports franchises and even smaller teams get huge coverage. The football stadium has a magistrate and holding cell in the basement (seriously) and people are known for booing people and being a bit uncouth. But you certainly wouldn't say their aren't dedicated.
Most of the major stadiums are all huddled together in one area. If there was one thing that dislike is the distance to the stadiums from many of the other downtown attractions.
Sometimes even sports most people here never follow get coverage if it's a local. Remember Smarty Jones? The city rallied around him for the triple crown and sadly some people even bet their homes on him winning. Villanova winning the National Championship was also a big deal (go Nova!) with a big parade in the city.
If you are looking for more local sports one of the best things to check out is the annual Penn Relays. The Largest collegiate track meet in the country. Definitely a great time and a amazing display of sportsmanship. The annual Philly Bike Race is worth a catch too, particularly for the "Manayunk Wall". There is also an annual Marathon or more well known perhaps is the Broad Street 10miler that seems thousands run down Broad Street each year.
Greenery in Philadelphia
Philadelphia is greener than one would expect. Actually the largest urban park, Fairmount Park is in Philadelphia. There are tons of trails, fields, and other activities in this park for families. You can stop and visit the Japanese Tea Garden which is particularly popular during the annual cherry blossom festival.
Closer to center city are four green squares that were part of the original urban plan for Philadelphia. Each of the squares has its own character and are a great place to sit and enjoy the weather and atmosphere of the city. Bartram's Garden Park is also a great visit and the oldest Arboretum in the US too!
Be sure also to walk along the river near Boat House Row and check out the various school boat houses that row the waters early in the morning. The bike path that goes through here will take you through Manayunk and to the suburbs beyond. You could easily go 20 miles on this trail.
One of my favorite places is Forbidden Drive in the Wissahickon valley park. You can walk, bike, or even horse back ride here. There are bridges and trails and even an even a great restaurant at the Valley Green Inn.
It's Great for Kids
People will kids will love Philadelphia for all the amazing things there are to do in Philadelphia. The Franklin Institute (one of my favorites) has great exhibits especially for those science geeks. I know my nephews and niece love the place. Beyond that there is also the very hands on museum of the Please touch Museum. For those looking for a playground you could check out the great carousal in Franklin Square or better yet also be sure to check out the Smith Playground. I didn't even know this place existed until my nephew's birthday party here. It seems to be a great kept secret among locals. Also one of my favorites is the Philadelphia Zoo (which was also the first zoo in the US!)
Beyond this, the history in Philadelphia is great for people of all ages and fantastic for families to enjoy. If your kid is learning US history in school, there is something just amazing to see those places mentioned in their books in real life. I recall seeing Independence Hall and the Liberty Bell as a kid to this day. One of my most noteworthy field trips in school.
* * * * *
Where to Stay in Philadelphia
There are a great selection of places to stay in the city for quite a few different price points. In the center of the city however, you might need to pay more for a hotel in that area. But I've tried to suggest a good selection of places for a variety of different budgets.
Top End
Ritz Carlton: Even if you don't stay here, it is worth visiting just for the lobby and restaurant. One of my favorite hotels in the city, it was a big deal when this place opened up. Be sure to check out the Vault (Grand Ballroom), which was the former bank vault for the Girard Bank. [Check Ritz Carlton Prices]
Le Meridien Philadelphia: I really do overall love the Le Meridien brand and have stayed at them extensively in many different locations. The Philadelphia location is well situated with gorgeous with well appointed rooms, and a good restaurant. The breakfast is also top notch too (although may not be included in your rate). If you can afford it or if you are a regular SPG member this is a fabulous option to consider. [Check Le Meridien Prices]
The Franklin Hotel: The hotel is stately and beautiful and the location is fabulous as well. It is an easy distance to the historic sites and the waterfront. It is also a Marriott property if that matters to you. The lounge, spa, and restaurant are also great as well. Certainly for the price it should be. [Check Franklin Hotel Prices]
Rittenhouse AKA: Beautiful Furnished apartments with the service you'd expect from a more traditional hotel stay. The location is along the beautiful Rittenhouse Square which is one of the most expensive areas of the city. You certainly pay for that privilege and for the apartment feel with kitchens, dens, etc. [Check Rittenhouse AKA Prices]
Upper-Range
Kimpton Hotel Monaco: I'm a huge fan of the Kimpton brand and their great service and hospitality. One of my favorite brands of boutique hotels, each one definitely has great character and their famously high quality service. The Monaco does not disappoint and is one of two Kimpton hotels in the city. The Monaco is also well positioned for those visiting the old city and historic sites. The other Kimpton, the Palomir is also great for those who want to be closer to Rittenhouse and it's great restaurants. [Check Kimpton Monaco Prices] | [Check Kimpton Palomir Prices]
The Hyatt at the Bellevue: One of my favorite hotels in the city and a great location too. It is also a very popular place for weddings (how I ended up here, for a friend's wedding). It is one of the most historic and well-known buildings and worth a stay just for the history and beauty of the place. [Check Bellevue prices]
Rittenhouse 1715: An absolutely gorgeous boutique hotel within a stone's throw of Rittenhouse Square. Beautiful rooms and fantastic service and close proximity to most of the best restaurants and places to wander in the city. It is close to everything but it feels a bit tucked away too which makes it feel quieter than some of the surrounding areas. [Check Rittenhouse 1715 Prices]
Loew's Hotel: Nice, comfortable hotel in a great location. One of my favorite locations to be as its close to most things and easy to get everywhere. The rooms have a bit more modernist feel than I prefer in a city like Philadelphia. Clean and Comfortable, and certainly a good option. It is also known for being in the oldest skyscraper in the city. [Check Loew's Prices]
Mid-Range
Philadelphia Marriott Downtown: One of my go to spots for staying in the city. Great location in the center of the action. The rooms are nice, the service is good as has all the modern amenities. Located close to city hall and steps away to the Reading Terminal Market as well (one of my favorite spots to eat). [Check Marriott Prices]
DoubleTree Hotel: Located in an enviable spot on Broad Street, the DoubleTree is certainly a fantastic option for those who want to be in the center of it all. I think this or the Marriott is a good choice in terms of cost vs. location. I love the DoubleTree brand (and the free cookies) and I like how its steps to most places I want to be. You can easily walk to Rittenhouse or Independence hall. [Check DoubleTree Prices]
Windsor Suites Philadelphia: Great price for a great location. The hotel itself is nice and I really like the addition of the kitchen options in the rooms. Especially for those staying for longer stays or who don't want to eat out all the time, etc. The fitness room is really limited if that is important to you. Location / Price though its hard to beat. Especially if you are here for the 4th of July celebrations! [Check Windsor Suites Prices]
Budget
Finding something low-priced within walking distance of the center is hard to do. There aren't many "good" options. If you are willing to travel further you could find things outside the center. Be sure to check out AirBNB as well though too for some options.
Apple Hostel of Philadelphia: In terms of locations, this one is in a really great one. Good, clean facilities. Colorful décor. Friendly staff. They have both dorm and private rooms available. [Check Apple Hostel Prices]
City House Hostels: Small Hostel but in a great location with an overall great vibe. Only dorm rooms are available but if that is what you are looking for it's a rather good option. Close to most of the old city attractions and not a bad walk to some other neighborhoods like Northern Liberties as well. Great option for the backpacker. [Check City House Prices]
Philadelphia House (hostel): Another hostel worth checking out if you are looking for budget places in the city. Located reasonably close to Independence hall and a lot of great restaurants and nightlife. Close to Penn's Landing as well. Overall a good location for a good price. They have 4person and 12person dorms. [Check Philadelphia House Prices]
* * * * *

The Weather in Philadelphia is cold in the winter and hot in the summer. It is actually best to visit in the Spring or Fall. However during the summer there is a lot of great things going on in the city (particularly around the 4th of July). For other great summer USA destinations check out these great summer vacation destinations by another great blogger.
[updated 2019]
* * * * *