One of my favorite cities in the Balkans. Sofia has some amazing sites, food, and activities to explore for visitors to the region.
We help you break down some of the overall things to do in this guide to exploring Sofia Bulgaria.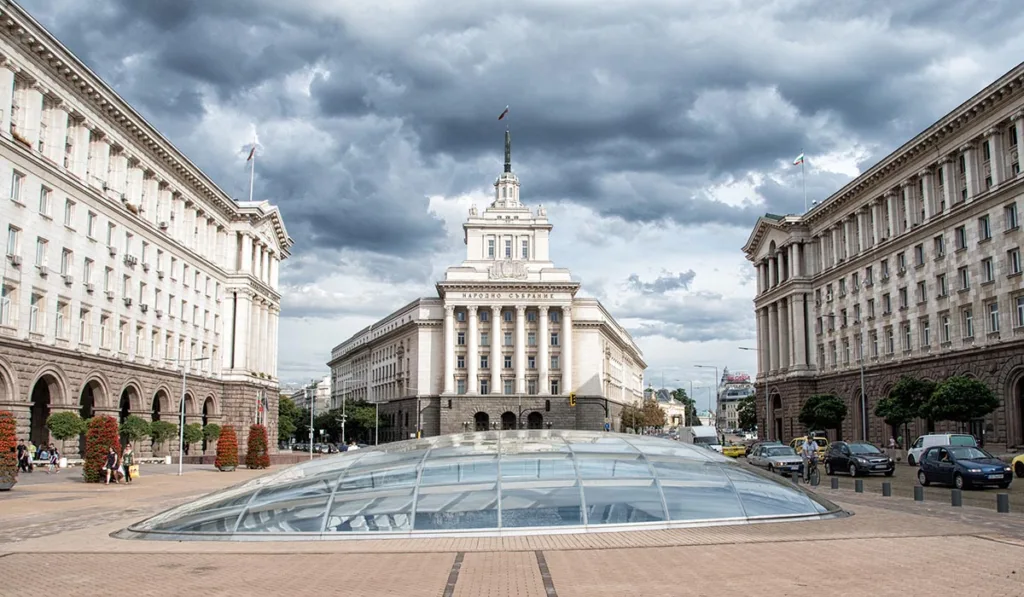 About Sofia Bulgaria
The Capital of Bulgaria, Sofia has been an industry hub since antiquity. Human settlement has been recorded here for over 9,000 years, however its record in history came to light during Roman occupation of the area.
Bulgaria has seen various different groups vie for control, from the Huns, Byzantines, and then the Ottomans and Russians. All of these groups have influenced Sofian and Bulgarian culture and you'll find various cuisines and religious groups that coexist within this dynamic city.
More recently Bulgaria is a member of the European Union becoming a member state in 2007.
Table of Contents
Fast Facts
| | |
| --- | --- |
| Population | 1,307,439 (14th most populous EU Capital) |
| City Area | 492 km2 (190 sq mi) |
| Currency | Bulgarian Lev (BGN) |
| Official Language | Bulgarian |
| Electricity | 230V | 50 Hz |
| Plug Adapter | Type C |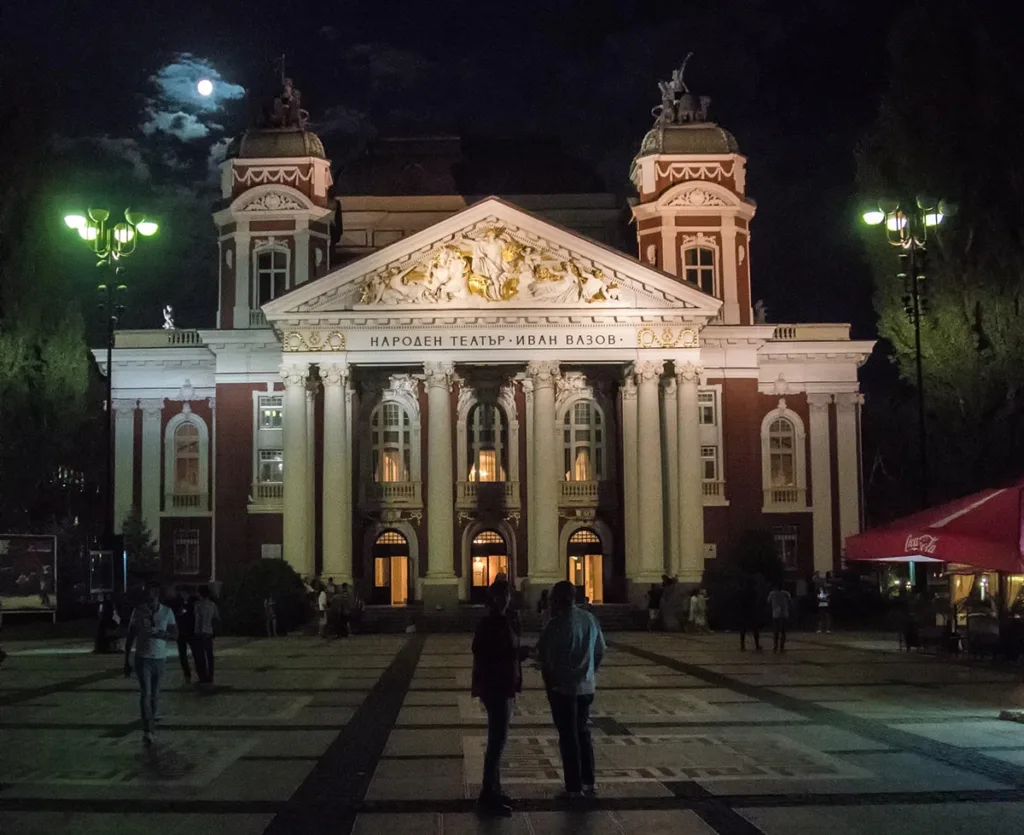 Best Time to Visit Sofia
Sofia is a great place to visit all year round. The summers tend to be long days and warm weather and cold often below zero winters.
Late Spring to Mid-Fall tends to be the most popular time to visit Sofia for tourism. Summers with very long days and overall hot but not drastically hot temperatures make it ideal for visiting.
Spring and late fall tend to see more rain and in the winter there is definitely a chance for snow, especially from December to March.
My favorite time to visit Sofia tends to be in early fall. September and October tend to be good weather, and lower crowds than the summer.
How Long to Spend in Sofia
There's a lot to do in Sofia and the surrounding area, so you would really miss out if you don't schedule at least a few days to explore the city. One day is too short and really you'll only get a glimpse of the city before leaving.
If you want to explore the main attractions within the city of Sofia, you can probably accomplish that with a minimum of 2 very long days. You'll have to hustle to really get around and explore the city.
If you have more time, we recommend slowing down and increasing your time to 4 or more days. Also, you should think about taking a day trip to some of the nearby areas that we recommend later in the post.
For nature, a quick trip to Vitosha or Belogradchik. For some exploration of history and culture a trip to Plovdiv or Veliko Tarnovo are a must. In reality, doing a trip to a place in each group is the best way to explore the area.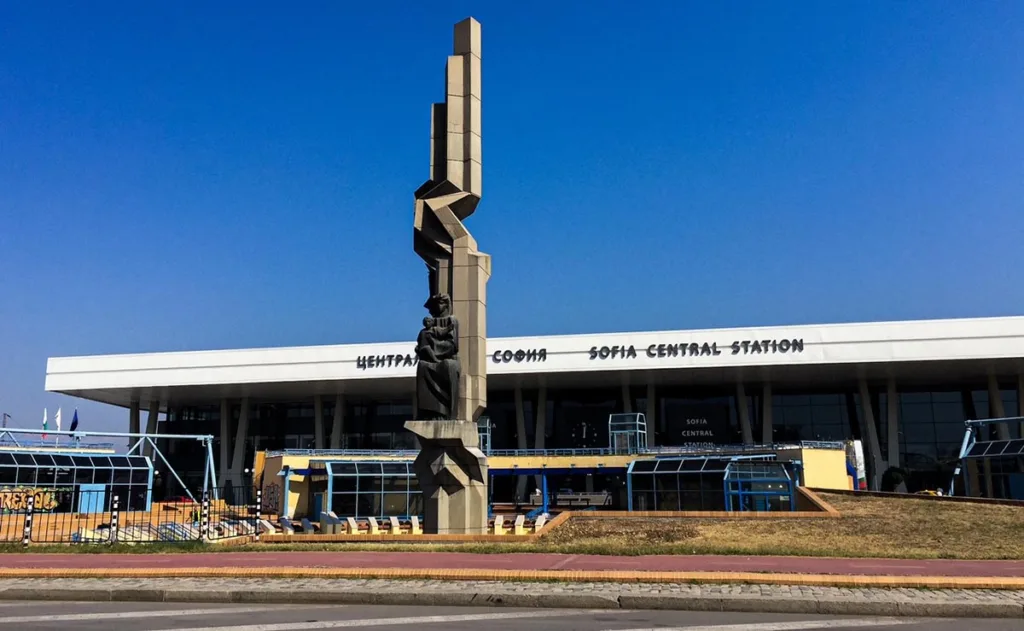 Getting around Sofia
Sofia has a pretty good metro system with 4 lines that cross through the city to get you to many of the major locations.
If you are staying in central Sofia, most of the lines cross in that area so you have the easiest time connecting to anywhere serviced by the subway. Prices for the subway are 1.6 BGN or about 4 BGN for a daily pass.
Buses are also plentiful, although I found it to be a bit trickier to ride without knowing Bulgarian. I was lucky that I was traveling much of my time with a local friend so getting by wasn't as much of an issue.
Many of the ridesharing apps are banned in Bulgaria (Uber, Lyft, etc.), due taxation and what is considered unfair competition for local drivers in the country. Instead there are local taxi apps such as Taxi Me (iOS | Android), which are a great option (and better prices than calling a taxi on the street). 
Things to Do in Sofia
There's so much to do in Sofia, from exploring great food, architecture, history and more. I love exploring cities. We plan to expand more on things to do in Sofia, but here we highlight some of the best to do in Bulgaria's capital. 
St. Alexander Nevsky Cathedral
One of the most recognizable buildings in all of Sofia, the Bulgarian Orthodox Cathedral is one of the most beautiful cathedrals I've visited. Regardless of your beliefs, religious buildings are some of the most beautiful places to explore on travel.
The gorgeous green domes are beautiful to see and photograph at all hours of the day. The impressive size is also incredible when you realize it's the largest in the Balkans. Completed in 1912 the cathedral can fit over 5,000 visitors. Open daily to visitors.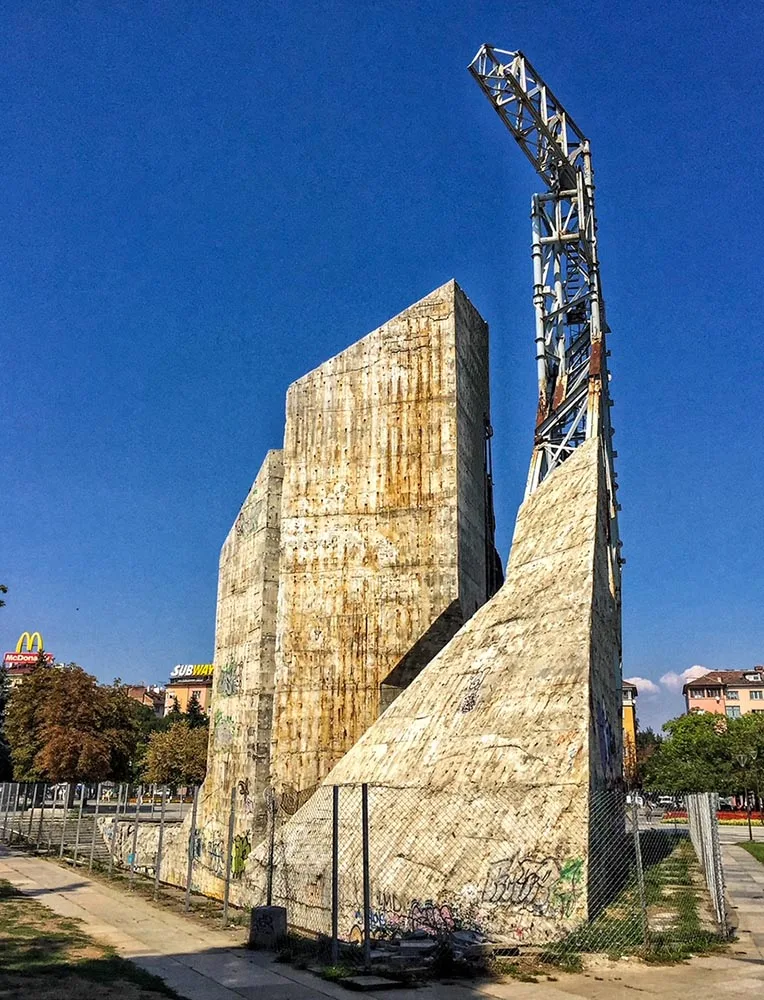 Explore Brutalist Architecture
I really have a love for brutalist architecture and it's been one of my favorite things to explore in the various countries I've explored. While mostly characterized with Soviet states, the style grew from the UK in post-WW2 rebuilding.
There are some impressive examples within Sofia (and Bulgaria), and while I completely understand that my local friend hated it. And maybe hated me for wanting to explore it. I still find it such a wonderful part of history and architecture development.
Free Walking Tours
I love walking tours! And while I have a hard time calling them "free", they are a perfect way to explore a new city when you arrive.
I often find ways to do tours whether one of these "free" ones or one of the various tour companies across different cities. I even love doing these in my home country and cities as I often find something new!
Free Sofia Tour is a great local company that has daily walking tours of various different sites in town. They even have several paid tours as well such as food and ones that focus on communist history. 
Remember that nothing really is free. The guides do spend their time and they only get paid via tips. So tipping is important here.
Sofia Regional Museum of History
One of the coolest buildings to house a Museum, the small museum is built inside the old Central Bath house. Bath Houses have existed in Sofia since the Ottoman times, and while the original bathhouses were destroyed, this building has existed since the early 20th century.
The building existed as a bath house until the mid-80s and then was renovated and turned into the present museum in 2015. While the museum is small and cannot possibly contain all the history. It does contain lovely artifacts that trace through the incredible history of the region.
Regardless it's worth stopping and seeing even for the building alone!
Wander, Eat, and People Watch on Vitosha Boulevard
One of the first places I ended up exploring in Sofia was the beautiful pedestrian Vitosha Boulevard.
This wonderful street is often hopping with people at all the various restaurants and cafes. Some of the best spots to get coffee, food, and dessert are in the places that line the street. Even better, it's a great place to just relax, chat, and people watch as the city moves along.
These types of places are my favorite in a city. They feel the most alive.
Banya Bashi Mosque
Built in 1566, Banya Bashi Masjid is a masterpiece of the famed Ottoman architect Sinan (credited with the Süleymaniye Mosque among others). The mosque is named for the thermal baths that still exist beneath the mosque.
Many years ago there were quite a few mosques (masjids) in Sofia however these days Banya Bashi is the only remaining functioning one. It's a beautiful piece of architecture and worth a visit. Even if you don't choose to enter there's a lot of great sites outside and some architecture and ruins to explore as well.
The mosque is still used by the city's Muslim population and they welcome visitors. Just be sure to remove your shoes and dress appropriately for visiting.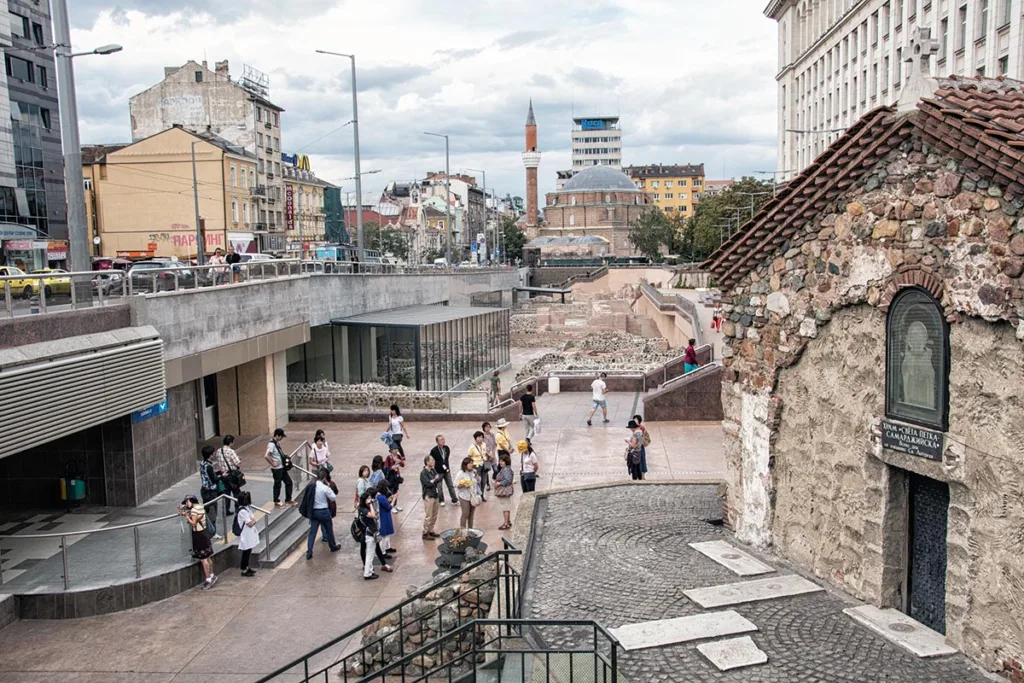 Visit the Old Roman Ruins
Sofia saw prominence in regional control for the Roman empire with an important location between Rome and former Constantinople. You'll see ruins around the city and region. There's also some great examples within Sofia as well.
Some of the best are located outside of the above Mosque, the Roman ruins are worth exploring in connection with the Banya Bashi Mosque. You'll see various building ruins that date back from some of the early days of recorded Sofia.
National Palace of Culture
While the Palace of Culture seems to be closed these days, the building is one that is just stunning and interesting to see. Additionally the fountains and area around the building are a popular meeting and hangout place for many of the local Bulgarians.
This was one of my favorite places to hang out in the evenings. It was very lively and the fountain was all lit up. It would be great if they open the Palace as well, as I would love to explore that on my next trip.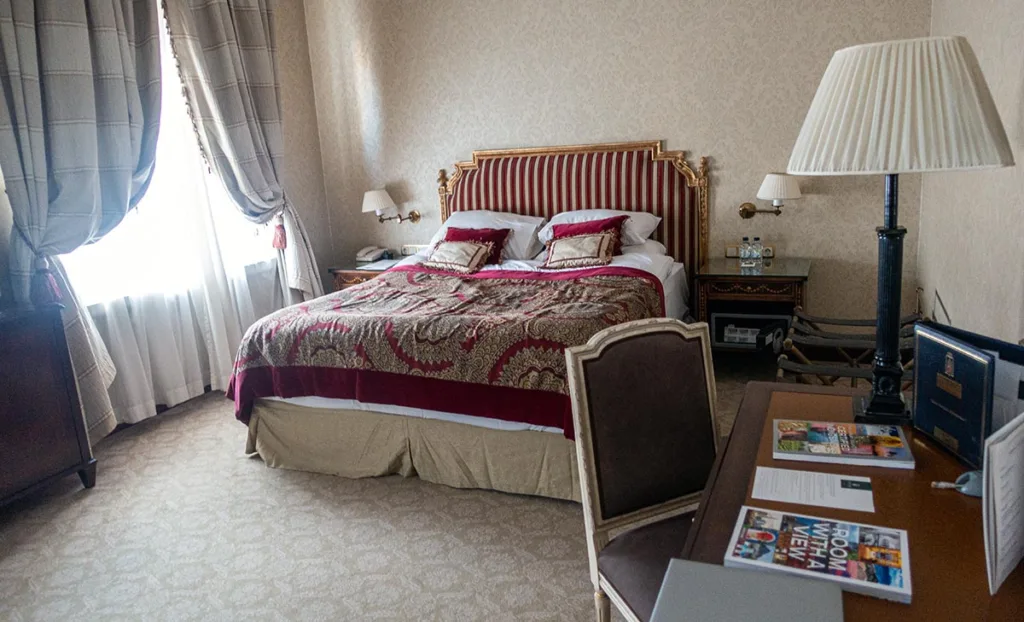 Where to Stay in Sofia
Hotel Sofia Balkan: My favorite place that I stayed in Sofia Great service and some old world opulence. Sadly it seems to no longer be a Marriott brand.
Sense Hotel: Lovely new Marriott Design hotel in a central location. Good service and of course Marriott points.
Sofia Place Hotel: Lovely hotel option and very affordable. But also well located close to activities and Vitosha Blvd.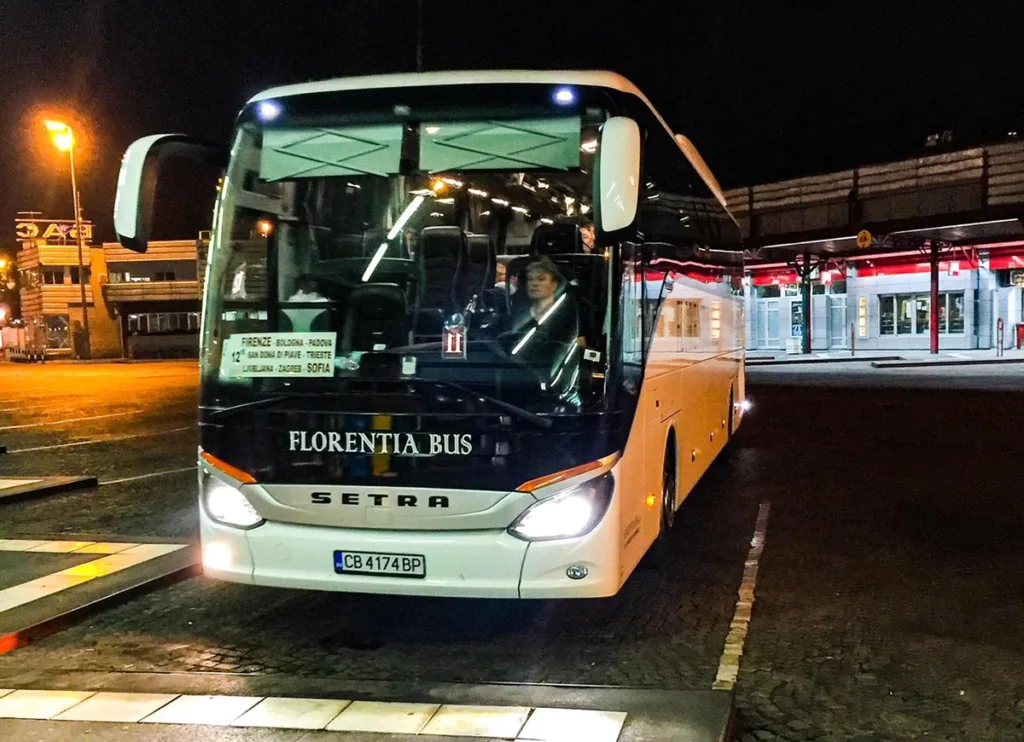 Getting to Sofia
Sofia is well connected to countries worldwide through its airport as well as local cities and neighboring countries by land. However, we help you navigate this as there are some things to consider as well.
By Air
The best option for air for Sofia, Bulgaria, is the Sofia International Airport (SOF) which is located on the outskirts of the city (about 10 km from the city center).
The airport is well connected regionally with both larger international names as well as many of the European low cost carriers as well.
Given all the options for flights into Sofia, you'll have a good opportunity to find deals for flights in and out of Sofia from Europe and the Middle East. For longer haul flights you'll need to connect at other bigger city-airport hubs.
By Bus
While there are limited train options inside and internationally, bus is by far the easiest, and often fastest route to travel.
Sofia is well connected within Bulgaria by an extensive bus network. There is a main bus terminal in the city of Sofia that connects with major areas within the country.
For longer haul buses, the Sofia terminal is the main hub in the city for internal bus transit. There are options for buses to and from all nearby countries including North Macedonia, Serbia, Romania, Greece, and Turkey.
For non-EU destinations you'll be crossing borders that will require permission to enter based on your passport. Be sure to pay attention to your country passport requirements for any country you cross.
For me (US Passport holder) crossing between Serbia and Bulgaria was pretty stress free.
When I crossed from Bulgaria to Turkey however, I was fine since I had an already activated e-visa. Another person on our bus who was traveling to Turkey did not have an e-visa and even though he was able to apply for a visa-on-arrival, these are not available at Turkish land borders.
It was also the middle of the night so no personnel were available to even assist. He ended up getting stuck at the border while the bus continued on. So please, make sure you have a valid visa in hand if you plan to travel this overland route.
Day Trips from Sofia
Below is a selection of some of the top day trips from Sofia Bulgaria. There's plenty more to do and many of these make great weekend trips as well.
Some of the below trips can be managed by public transportation, but it can also be tricky. We recommend getting a rental car instead if it's in your budget. 
Plovdiv Bulgaria
Distance from Sofia: 150 km (1.5 hours)
My favorite city in Bulgaria and one of the oldest cities in Europe. This place is stunning, it has amazing history from various cultures that have wandered through. A beautiful downtown area with lots of shopping and food. As well as several impressive cultural museums, a roman theater, and so much more!
You could easily spend a day, a weekend, or even longer exploring the town.
Read More: Visiting the "oldest city in Europe", Plovdiv
Vitosha National Park
Distance from Sofia: 15 km (20 mins)
Vitosha is the oldest National Park in Bulgaria and even the oldest in the Balkans! Established in 1934, the park protects an impressive multitude of mountains, waterfalls, caves, forests, and more in the Balkans.
The park has a wide variety of activities to explore from skiing, hiking, climbing, and others. The park protects the former volcano Vithosa which is an important symbol of Sofia. There are quite a lot of flora and fauna as well including many species that are endemic to the area.
The park is connected to Sofia by car or bus, or you can also book day and longer trips with tour companies out of Sofia. 
Belogradchik
Distance from Sofia: 180 km (3 hours)
Belogradchik is most famous for its unique rock formations. There's lots of local legends around stories for the rocks and learning and exploring it is one of the top things to do. Beyond that there is a famous fortress that is worth visiting with even more rocks and history. The town has great restaurants to dine at and lovely streets to wander.
Read More: Visiting Belogradchik Bulgaria
Bansko
Distance from Sofia: 156 km (2 hrs)
Located at the base of the Pirin Mountains, Bansko is known both as a popular ski town as well as one that's super popular with digital nomads as well. And it makes sense. A combination of some incredibly beautiful scenery with affordable prices, it's a perfect place to go and explore.
If you are here in the winter, the place is very popular for skiing and snowboarding, with some of the best in the region. In the summer it's great for hiking, biking, and exploring the mountains of Pirin National Park.
The place is great for a day trip but even better for a weekend escape from Sofia.
Veliko Tarnovo
Distance from Sofia: 219 km (2.5 hours)
Veliko Tarnovo is the former historial capital of Bulgaria. These days it still has the title of it's cultural capital and known locally as the "City of Tsars".
The town was the capital of the Second Bulgarian Empire (1185 and 1396) which eventually capitulated to the Ottoman empire.
The city itself is the attraction here, especially impressive is the Tsarevets Fortress, which was important to the kingdom as it housed the royal palace among other important buildings.
The beautiful architecture and history of the town are worth exploring. Spend some time wandering the old streets, walking along the Yantra River, and exploring the greatness of the Bulgarian past.
Other Posts you May Like