The Southern part of Oman feels a world away from what most people imagine that Middle East and Arabia to look like. From Beautiful waterfalls and green valleys during the monsoons, to windy roads and frankincense trees that bring up old wizened days. It's truly something special. For those exploring this area there are so many incredible things to do in Salalah Oman.
We help you figure out how to explore with your time and where to spend it. So read on to find our suggestions for exploring.
Note: Getting around Salalah is not easy without your own vehicle. We recommend renting a car or a guide for your trip here. Also if you are staying at a resort, you'll likely be outside of the city proper. So just be sure you have a way to get around.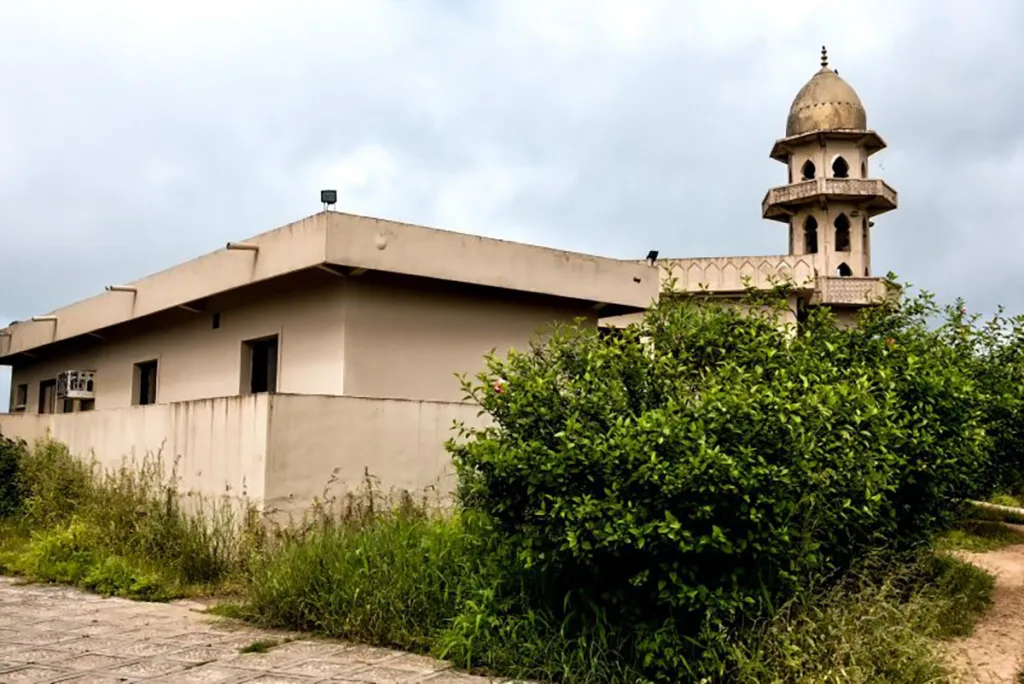 Tomb of Job
Address: Nabi Ayub a.s mosuleum, Hayawt, Oman
The drive getting up here at least when I did it was a bit of an adventure. I joked with my friend that they were still building the road while we were driving it (which was partially true as we saw lots of constructions vehicles).
The tomb itself is rather small and part of a mosque complex. The place is incredible given the significance of this prophet to Islam, Christianity, and Judaism. Whether or not this is the real tomb it is still impressive. You realize how old the places here are, given all the historical context of these lands from as early as written record.
Funny story, the tomb area was swarmed with Chinese tourists when we visited. The tourists for some reason wanted to take photos with my German friend, and then also thought I was the tour guide.
Al Hafa Market
Location: Al Bahri Street
I love markets. The Salalah market is a great place to go and explore, get gifts, and just see what the locals shop for as well. One of the things I really liked about Salalah (vs. Muscat) is that the market is far less touristy. You'll find average people shopping here for both interesting and common things. You can also get great deals on some local goods as well.
Also the perfect place to shop for incense if that is what you are looking for. You'll get some of the best prices in Salalah.
Mughsail Beach
Address: South of Salalah along Sultan Qaboos Street
This turned out to be my favorite beach in all of Oman. Actually it was also my favorite place to photograph as well. Seeing the stormy trees and the beach and ocean meeting the mountains. There were little huts along the way. You could sit and relax and enjoy the weather.
Sadly more and more beaches in the area are being take and made private for resorts. It's important to try to visit them before the few left go that direction as well. This place is so stunningly beautiful, I would hate to see it private.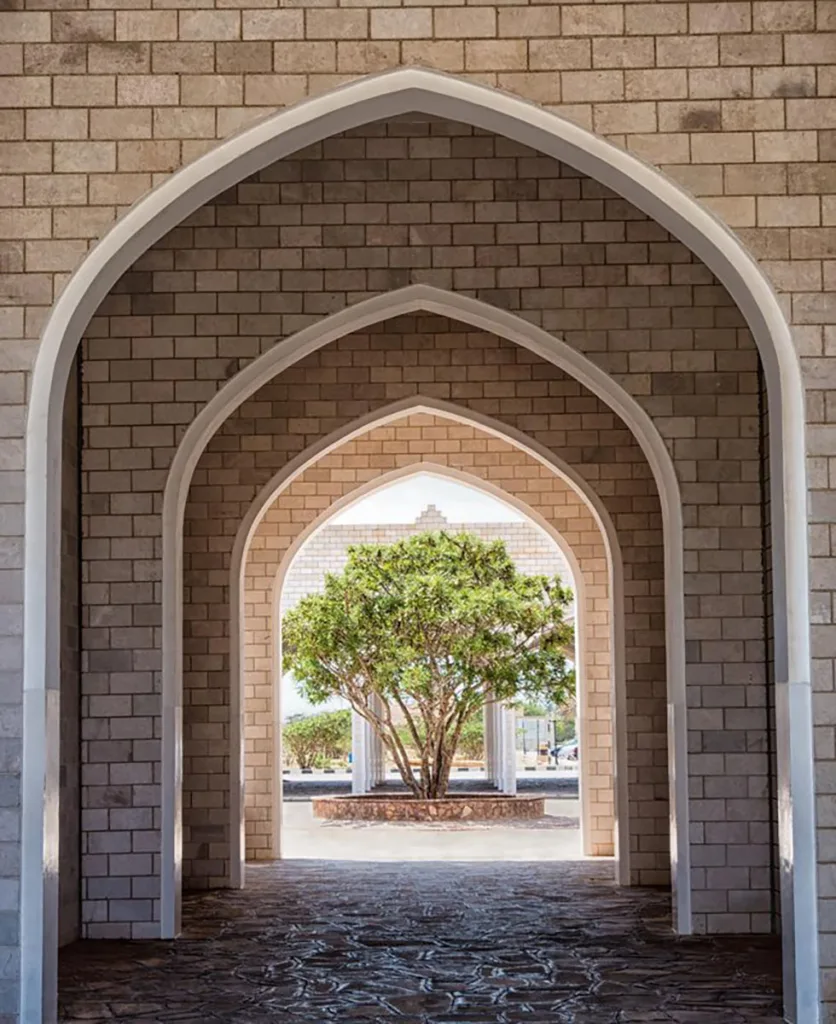 The Land of Frankincense Museum
Location: Salalah, Oman
Located adjacent to the Al-Balid Archaeological park, this lovely small museum goes over the archeology and history of the area. The Land of Frankincense is the southern part of Arabia where this incredibly valuable product originates. Back in the past it was believed that the frankincense trees were protected by flying lizards. Maybe those were the old dragons.
The museum has several different halls of exhibits and information. I loved the architecture of the place too as you can see from the photo above. It gives some good information as well on some of the other sites in the area too.
Note on Maps it's often called the Museum of Frankincense Land, which is just a bit of a bad translation. It's the same place.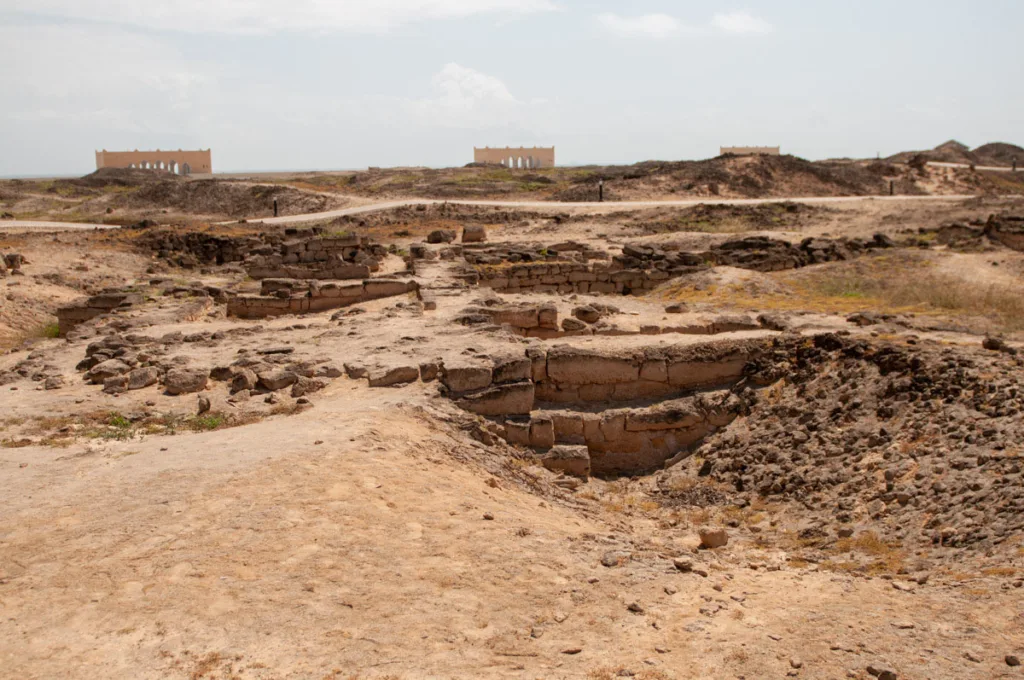 Al Balid Archaeological Park
Address: As Sultan Qaboos St, Salalah, Oman
This fascinating park has lots of interesting archaeological and sites and information about the area. Be sure to also visit the museum above if you are planning on being in this part of the city as well. They are both worth visiting together.
There's ruins of some old fortresses and columns that you can find in the area. It's a nice area to walk around and explore. You can see the ruins of the city of Zafeer, an old port, fortress, and city walls. It's not a huge area, but there's still lots to see.
Sumhuram Old City
Address: Taqah, Oman
Located north along the gulf from Salalah near the town of Taqah, Sumhuram protects the ruins of an old port and fortress in the area.
The port was believed to be built by one of the rulers of Hawdramaut (which is found in nearby present-day Yemen), and this old fort is pretty well preserved and incredible to explore. The port was famous as a location for shipping of frankincense and myrrh.
One of the most impressive things in the fort and the area is the inscriptions in an ancient South Arabian Language (Musnad) script. Back in the day and even now in some small pockets there are places where some old southern Arabian languages are spoken.
Taqah Castle
Address: Taqah Oman
This old fortress used to be the residence of the Sultan's grandfather. This beautiful castle was built in the 19th century so its not as old as many of the other fortresses and castles throughout Oman. For those who may not know, the Sultan's family originates from the area of Dhofar (which is the state in Southern Oman).
The residence these days is more of a museum and when open you can be transported back into a simpler time. Back not that long ago, Oman had very few visitors and roads, so it has changed so much in the last 40 years or so.
The castle is located in the center of Taqah, so its worth a visit when exploring this town and the nearby areas.
Salalah Fruit Stalls
The fruit and fruit stalls in Salalah are pretty great. While Salalah may be more famous for its frankincense (who's trees are found throughout the region). You'll see no shortage of coconut and other fruit trees and stalls in the area.
You'll see lots of these stalls, often bunched together. One of my favorite spots is north out of Salalah along the road near the ocean. You'll see quite plenty and the scenery is pretty grand as well.
Waterfalls and Boat Trips
During the Khareef (monsoons) the land of Southern Oman (and Yemen) turned a fervent green. When showing friends photos of Salalah, they believed it was somewhere other than the middle east. It looks like Malaysia or South America they would say. But no, the world turns green, waterfalls fill, and rivers flow.
The summer monsoons are a busy time indeed. However, it's also pretty great to visit at the tail end of it in the fall when things are still green but the weather less rainy. Timing it can be tough though. But so worth it. I loved seeing the camels and water in the landscape. Something worth driving around for.
Driving and Exploring the Scenery
There's lots to see and explore. I loved just driving along the roads and watching the scenery change. From Camels and cows on the road (some among the green trees), to a car driving towards a group of camels (I think he was maybe herding them). The Hills were alive with camels and just hills and scenes.
If you drive more you can head down some crazy winding roads towards Yemen. With Frankincense trees hanging to the side of cliffs. It's magical.
I saw lots of local folks dressed and taking care of sheep and camels. The hills were alive with camels perhaps.
Other Posts you May Like