One of the least known National Parks in the United States. Guadalupe Mountains protects a unique mountainous landscape in northern Texas. The area protects some incredible wildlife, deserts, and mountain regions.
Interested? Read along the see how to explore.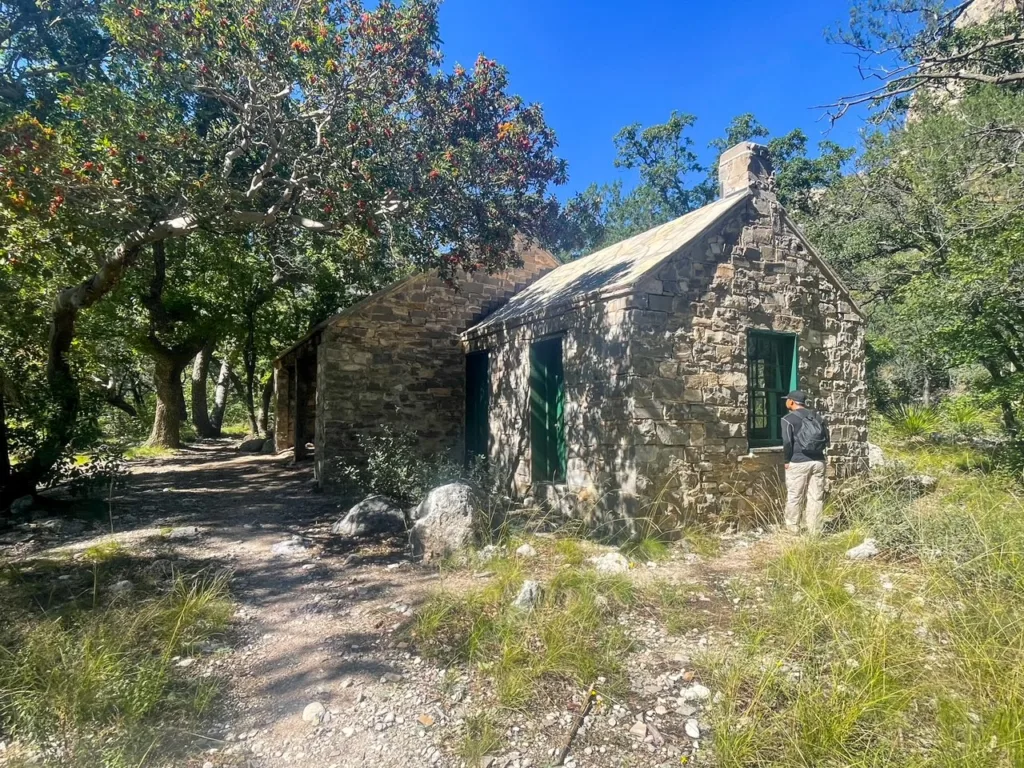 About Guadalupe Mountains NP
Established in 1972, the park protects some of the most incredible landscape in the north Chihuahuan desert. It really is a beautiful desert landscape and one that does not appear like many other deserts.
From the high peaks of Guadalupe Mountain (among others), to the Salt Dunes, desert landscape, dry riverbeds, unique wild animals. It really is such an incredible biosphere.
The park covers an impressive 86,367 acres (134.9 sq. mi; 349.5 sp. km) of north Texas. In fairness though, Texas is pretty darn big so it looks small on the map. There's also a lot of wonderful wildlife from bears to coyotes, mountain lions, ringtails, falcons, and more.
Things to Do at Guadalupe Mountains
There's quite a lot to do in Guadalupe Mountains National Park. Below are highlights of things to do in the National Park.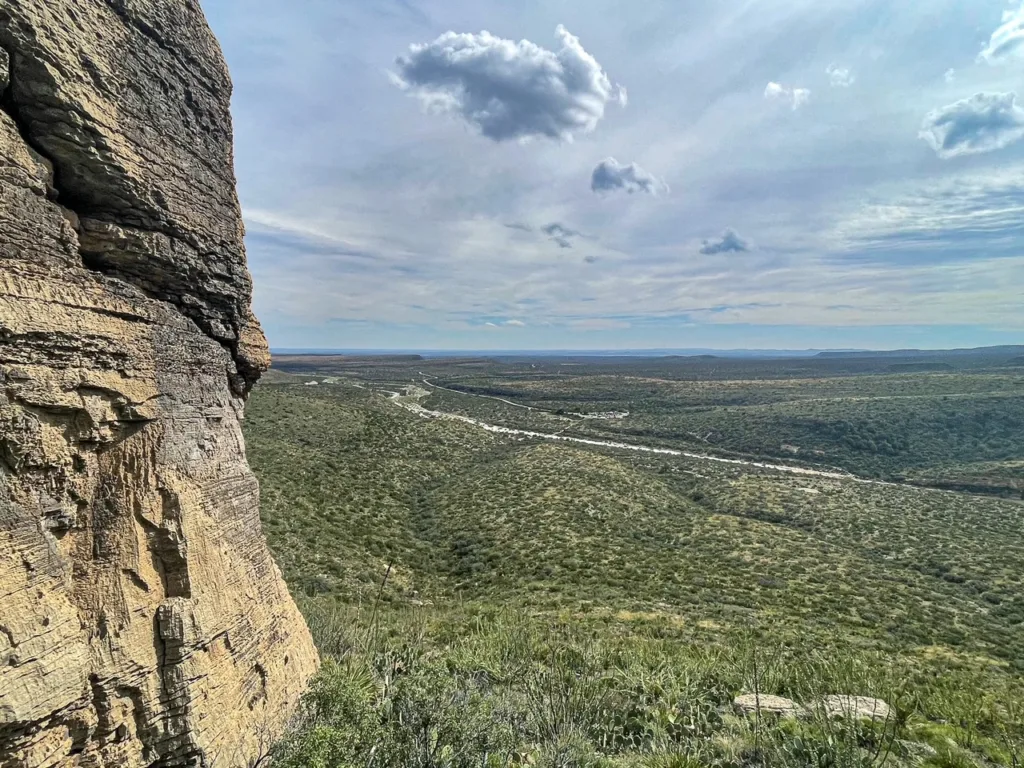 Hiking
Hiking in Guadalupe Mountains National Park is probably the number one thing to do in the park. There are both day trips as well as multi-day back country trips. There are several designated primitive campsites throughout the park you can get permits to camp at.
Some of my favorite hikes include Devil's Hall and McKittrick Canyon to Pratt Ranch. Overall though, these two were good. I found many of the other hikes to be ok.
Stargazing
The parks out west are some of the most incredible for stargazing. I had some incredible experiences across the various parks and national monuments I visited through several road trips around the west.
Guadalupe Mountains is a great option as well. The skies are quite clear much of the time with the weather in the area. Also the lack of towns or other settlements anywhere near the park make for very low light pollution.
History
There's a lot of Texas and western history that runs through the park. It's interesting to think of life in this area of the country, and the farms and ranches that dot the landscape. Some of them require some serious movement to get and visit.
Also the park was an important stop on travels west through the area. There are places you can see that were landmarks for wagons (such as El Capitan) as well as rest stops and stagecoach stations. It was also an important stop for mail that was traveling through the area. Back when mail was so much more "manual".
Be sure to check out the various ranches such as Frijoles, Pratt, as well as the Pinery and more.
Wildlife
There's a surprising amount of wildlife in the area of Guadalupe Mountains National Park. We saw a rattlesnake, tarantula, coyote, and a fox.
There are also black bears, mule deer, mountain lions, ringtails, owls, and more. Definitely be sure to keep an eye out for some of the more dangerous animals (such as the rattlers) as they can be tricky in the grass.
Just be sure to respect the wild animals and give them the proper distance. It's not worth being injured.
How long to Spend in Guadalupe Mountains NP
The park itself wasn't one of my favorite national parks I've visited. There are several good hikes, but overall I found quite a few of them to be average in my book. Devil's Hall was by far my favorite hike and the one I recommend most. The others are ok depending on what you are looking for.
For visits I would recommend 1 day, and maybe 2 days if there are a lot of things you really want to see. There are opportunities for longer multi-day back country hikes. I personally haven't done backcountry in Guadalupe Mountains so I don't know if that's recommend.
Guadalupe Mountains NP is a great addition to visits to other nearby parks like Carlsbad Caverns or White Sands. Especially if you are planning to visit every national park.
Where to Stay
Guadalupe Mountains National Park is a bit more remote than many of the other parks I've visited. That means there are no hotels adjacent to the park. The closest town to Guadalupe Mountains is White's City which has one hotel (and adjacent to Carlsbad Caverns NP).
Otherwise, if you are looking for hotels, you can stay in Carlsbad NM (55 miles – 1 hour) or El Paso (114 miles – 2 hours). Either option is a long, boring drive between the hotel and the park.
There is camping however in the park, but it is limited.
Camping
Pine Springs Campground: 35 sites, This is the main campground of the park. Reservations Recommended.
Dog Canyon Campground: 15 sites. Located in the north side of the park. Accessibly by road from New Mexico (2 hr. drive from Pine Springs). Reservations Recommended.
Hotels
White's City Cavern Inn: Very basic hotel, located near the Entrance of Carlsbad Caverns NP. Closest to Guadalupe Mountains NP. 30 minutes from the park.
Fairfield Inn Carlsbad: Great Hotel located in Carlsbad. Close to good restaurants. 1 hour from the park.
Hyatt House Carlsbad: Great extended stay Hyatt option. Beautiful rooms and overall reasonable prices.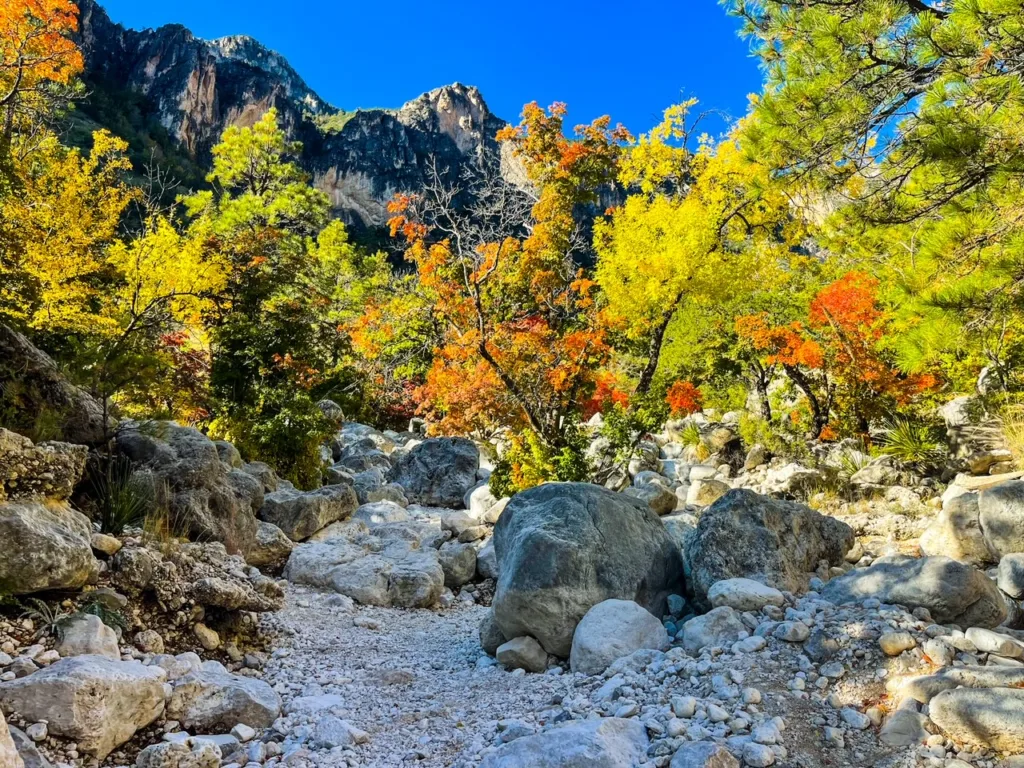 Basic Information
Visitor Center
There are three visitor centers for Guadalupe Mountains National Park. However, the Pine Springs Visitor Center is definitely the main visitor center of the park. The others feel more sporadically staffed and/or mostly just a small information center.
Pine Springs Visitor Center: , Main Visitor Center of the park, contains store, exhibits, and other information about the park. And bathrooms.
McKittrick Canyon Visitor Center: Small information visitor center, permits, etc. located in the McKittrick Canyon area of the park. Open daily but I've definitely seen it closed on days.
Dog Canyon Ranger Station: Sporadically open ranger station at the north end of the park. This area gets far fewer visitors as you need to enter in on a long road from New Mexico.
Address
The address of the park is the main address of the Pine Springs Visitor Center: 400 Pine Canyon Dr, Salt Flat, TX 79847
Fees
Entrance Fee: $10 per person
The park also accepts the annual America the Beautiful Pass, which is a great deal for those wanting to visit multiple national parks.
There is no entrance station for the park. However, there are fee stations and you can pay in the visitor centers. You need to display either the receipt or your park pass (annual passes include hang tags), or you may be ticketed.
Hours
The Park is open 24/7 – 365 days a year.
Some areas of the park are however day-use only
Salt Basin: Sunrise to Sunset
Frijoles Ranch: Sunrise to Sunset
McKittrick Canyon: 8:00 am – 5:00 pm (6:00 pm during Daylight savings time)
National Park Passport Stamp
There are National Park Stamps in each of the visitor centers. the Pine Springs Visitor Center is the main visitor center for the park. It's the one most likely to be open during stated hours.
McKittrick Canyon Visitor Center is open daily (it says), however I've seen it closed on occasion as well. It's a small information area but has a stamp when open.
Dog Canyon has a stamp but is open intermittently when they have staff available. It's not as accessible as the others as it requires driving in from New Mexico or hiking from other areas of the park.
Website: Official NPS Website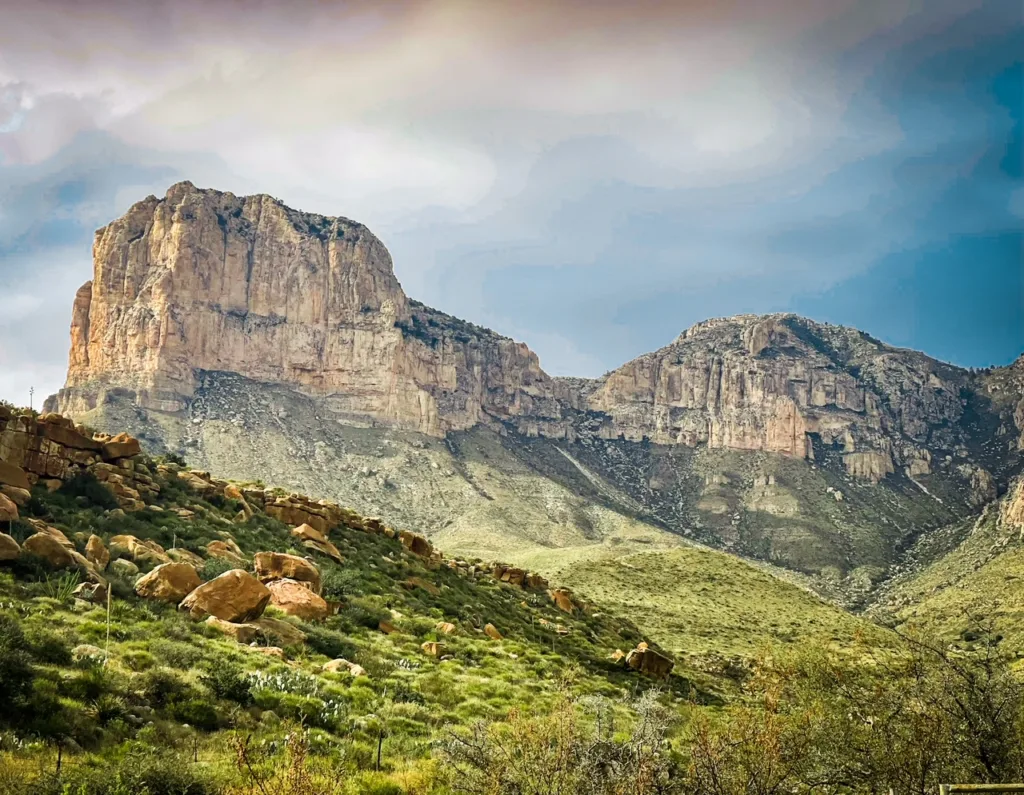 Getting There
Guadalupe Mountains National Park is located along US-62 in north-western Texas. It's located along a highway type road, however, there is very little in the way of services. The closest town to Guadalupe Mountains is White's City which is 30 minutes west of the park.
Distances to Guadalupe Mountains National Park:
White's City: 33 miles (30 minutes)
Carlsbad NM: 55 miles (1 hour)
El Paso: 114 miles (2 hours)
Marfa TX: 138 miles (2 hours)
Las Cruces: 153 miles (2.5 hours)
Alamogordo: 182 miles (3 hours)
White Sands NP: 193 miles (3 hours)
Big Bend NP: 274 miles (5 hours)
By Air
The closest airport to Guadalupe Mountains National Park is located about 2 hours away in El Paso (ELP) Texas. Unfortunately there isn't much else that convenient without driving quite a few additional hours.
Tips & FAQs
Bring Food: There are no services at the park. You'll want to pack everything you need for the day food wise. Or otherwise I suppose.
Gas up before heading to the Park. The closest gas station to Guadalupe Mountains is 30 minutes from the park. You don't want to be caught having to drive or run out.
Be careful hiking solo. I ended up falling on the Permian Ridge trail and it scared me as I didn't see any other hikers on the trail. Just be aware and let people know where you are. Even on marked day trails there are few visitors.
Follow the Weather. Ask at the visitor center, check your apps. If you are planning to do some hikes like the peaks, ask about the weather. Sometimes they can be 80+ MPH even when the valley is calm.
Other Posts you May Like