El Paso also known as Sun City (for its over 300 days of sun) is more than just a town on the Texas / Mexico Border. I discovered there's quite a lot to do in the city. From it's delicious cuisine, to incredible nature, there's a lot to explore in and around El Paso.
This will help you figure out some of the best places to visit and things to do in Sun City.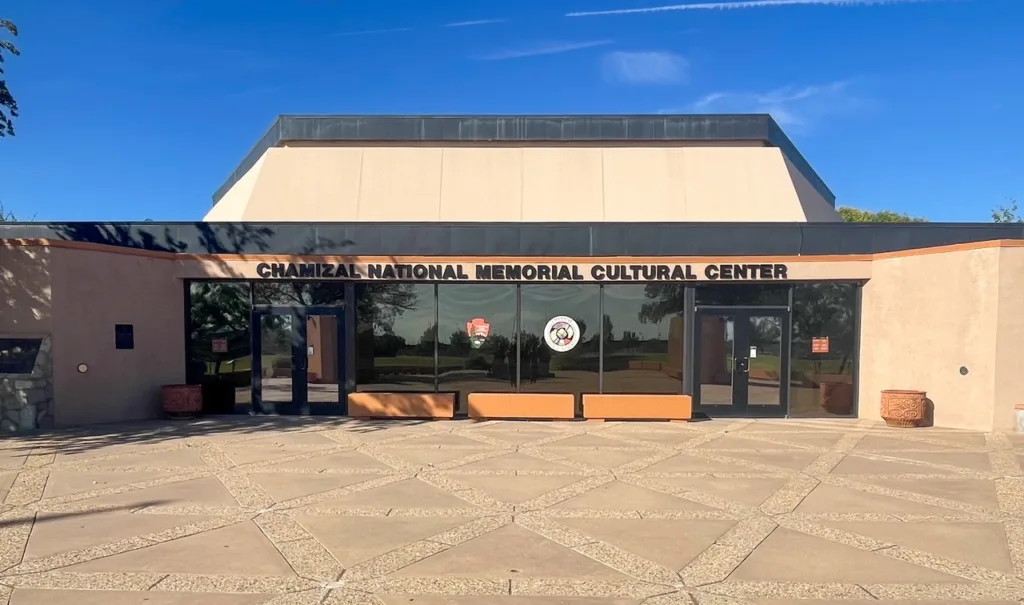 Chamizal National Memorial
Address: 800 S San Marcial St, El Paso, TX 79905
This 55 acre national memorial tells the history of the border dispute between the US and Mexico over "El Chamizal". The Area of land and between the US and Mexico that became controversial when the Rio Grande changed direction. The memorial signifies the peaceful resolution of the border, the agreement, the trade-offs, and the history of the place, people before, during, and after the change.
Explore our Post on El Chamizal National Memorial.
Franklin Mountain State Parks
Address: Tom Mays Park Access Rd, El Paso, TX 79930
Admission: $5.00
One of the largest city parks (its within the borders of El Paso), Franklin Mountain State Park is pretty impressive to see and has a lot of things to explore.
There's over 100 miles to explore in the parks, and tons of options for exploration from hiking, biking, climbing, and more. The park has points that reach an elevation over 7,000 feet as well.
The park can get crowded during the weekends, and you can actually reserve your parking/entrance ahead of time online. It's recommended for weekends, although the days I checked there still seemed to be lots of passes.
Scenic Drive
Address: Scenic Dr., El Paso, TX 79902
Scenic Drive gives you a nice overlook for seeing over the houses and area of El Paso. It's actually also a great place to just drive, bike, or run. One of the things however is that during weekends they often shutdown the road to traffic, so you'll need to check to be sure the drive is open for traffic if that is your plan. Otherwise, parking is a bit tricky (but doable) and you'll need to walk up to the road.
Beyond Scenic Drive you can also get some nice views over the city from the Transmountain Road in El Paso. If you are heading east on the road, there are pull offs for overlooks over the city.
El Paso Museum of Art
Address: 1 Arts Festival Plaza, El Paso, TX 79901
Hours: Wed. – Sat. 10:00 am – 6:00 pm
Located in the downtown area of the city, El Paso Museum of Art contains a broad collection of American, Mexican, and European artwork. Founded in 1959 the museum was founded to house a significant collection of work from the Samuel Kress Foundation. The collection contains over 7,000 works from many different artists including Botticelli, Canaletto, van Dyck, and Zurbarán.
Admission is free.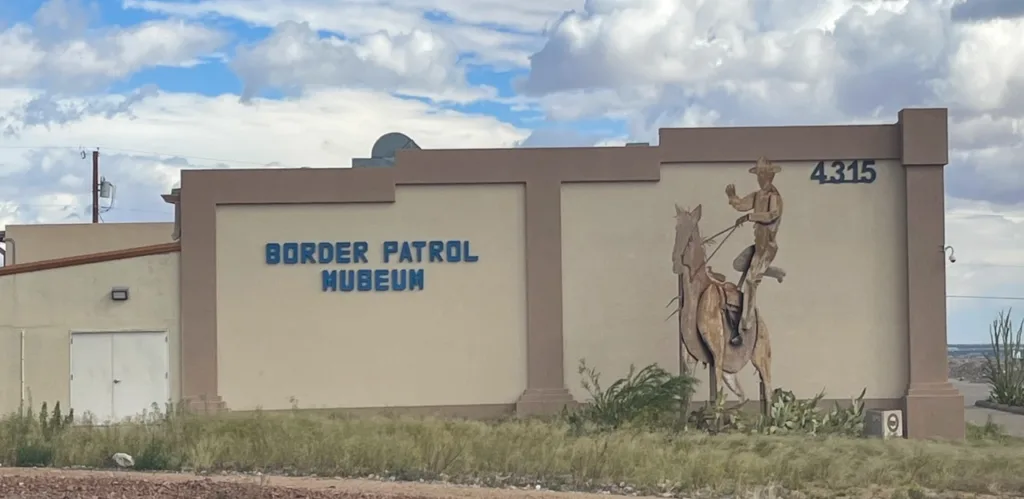 National Border Patrol Museum
Address: 4315 Woodrow Bean Transmountain, El Paso, TX 79924
Hours: Tues. – Sat. 9:00am – 4:45 pm
There's certainly controversy surrounding border patrol. However, the border patrol museum showcases information and stories from the early days until the modern era. From the time of cowboys and the early American states until present day. It shows the uniforms, vehicles, procedures and people that have served in the capacity of border protection.
There's definitely a bit of a propaganda feel to some of the exhibits, but that's to be expected. Getting to understand the history, people, and changes over the years is interesting and sheds light on an organization that has played a continuous role in the US existence.
Admission is free
Hueco Tanks State Park & Historic Site
Address: 6900 Hueco Tanks Road No. 1, El Paso, TX 79938
Admission: $7.00
This relatively small state park houses these natural stone rock basins called "Hueco" that were used to store water for local people in the area. These basins have been used in the past for thousands of years and sustained people in this arid landscape.
The park is known for its hiking, rock climbing, nature, history, and wildlife viewing opportunities. The park is mainly used for a day-use only although they do have a few campsites available. Entrance to the park is limited due to the fragile nature of the park. There's a limited number of self-guided and tour-guided to the Hueco areas.
The Plaza Theatre
Address: 125 Henry Trost Ct, El Paso, TX 79901
This historic theater is one of the best places to see shows in El Paso. The theatre regularly puts on incredible productions such as broadways classics, concerts, and other renowned performers.
Built in the 1930s, the theater houses the 2,050-seat Kendall Kidd Performance Hall and the smaller 200-seat Philanthropy Theatre. The theater started life when Louis L. Dent stated he wanted to do "something big" for El-Paso, and that he did. The beautiful Spanish style and furniture make this place a classic.
El Paso Museum of History
Address: 510 N Santa Fe St, El Paso, TX 79901
Hours: Wed. – Sat. 10:00 am – 6:00 pm
I stumbled on this place since it was right next to my hotel in El Paso. The museum features several galleries that detail 400 years of history along the US/Mexican border. The museum started out in 1974 as the "Cavalry Museum", featuring history on warfare and other mounted work in the area. Permanent exhibits include history of the people of the region from indigenous people to wars and modern day. There are quite a few rotating and traveling exhibits that feature border works as well as ones beyond.
Admission is Free
El Paso Museum of Archaeology
Addess: 4301 Woodrow Bean Transmountain Dr, El Paso, TX 79924
Hours: Wed. – Sat. 9:00 am – 5:00 pm
The Museum features thousands of years of history from the areas now known as the Southwestern US and Northern Mexico. There's over 14,000 years of history cataloged and exhibited within the museum from ancient hunter gatherers to people more modern day. There's beautiful works of art and every day items from these cultures that have traversed this landscape. I like that the museum focuses on areas and times of this particular region which you don't get in a lot of cities elsewhere.
Admission is Free.
Eat Mexican / Tex-Mex Food
The food scene in El-Paso is pretty good. In particular the selection of tacos, burritos and more are just so freakin' delicious and pretty reasonably priced. I had great experiences in all the places I went. Some that I really liked included.
Would love if others have recommendations for my next trip to El Paso. There's so many more places to experience and try as well. And if you have time, explore some of our Day Trips from El Paso as well.
Other Posts you May Like